Home | Contact us
A big thanks to everyone so far who have generously submitted the very special and personal poems listed below. This is now the largest collection of cancer related poems in the world but a word of warning some can be very emotive. If you have a poem or philosophy you would like to share with the users of this site please email us with your poem. We can publish it with your name or anonymously, whichever you prefer. Under no circumstances will we forward your email to anyone else.
 

"Have you ever been punched?"
Have you ever been punched
So hard that you felt winded?
The day we found out
Was a punch so deep
That I felt constantly winded from that day on
But it was almost like I'd been waiting for this day
We're all bound to get bad news one day
So mine was finally here

"My dad has cancer"
It sounded so foreign every time I said it out loud
Were we lucky to know?
To have a warning?
A reminder about the one fact that we all know is guaranteed
That we can't all be here forever.

So now we know that death is maybe on his doorstep
Sooner than we expected
I'm still numb, still winded
But strangely, I feel grateful
That we've had a warning, a reminder.

So thank you
Whoever you are
For that deep deep punch...............Sonal from London

---

FU Cancer

You're evil and deadly
A silent killer you are,
Always waiting and lurking 
forever near not far

You slowly sneak in 
Like a thief in the night,
Encompassing your host
Never caring if right

You're a beast of the night 
No heart and no soul,
You steal away love
You're taking your toll

Burning all that you touch
You spread like a fire,
You're sickness sets in
Taking all you desire 

Why do you exist
With the pain you create
Devouring all 
Then One day - too late..................Annie

---

 

Nothing more

When you feel like there's nothing more,
Nothing more that's worth living for.
When your best friend, your dad or your nan is gone, just think about hoe they cared
for you, how they thought you shone.

Just remember they love you with all their heart, and take a deep breath, take a new
start.

When you're worried whether you're making them proud, when everything is silent
though you're screaming so loud,
And even though they're not there with you, remember no matter how much you love
them, they'll always love you too.

---

You never thought it could happen to you or a loved one
But when it does everything changes
Winter comes faster
And summer fades away
Oh, I hate cancer's pain.

Cancer.
You touch the bodies of the living
And mark them for dead
A plague of their own flesh
Rampant, raging, you spread.
Cruel monster, slithering
Through vessels, unknown
Multiplying, dividing
You plunder, you grow
You ravage and destroy
Rot the body like wood
No care for the innocent
No mercy for the good.
Blood, swelling, horror
When at last you are found
we fight for the victim
to which you are bound
we poison you, poison
hack, gauge you out
burn you, hot waves
just kill you somehow
internal struggles, a war
that won't make the news
sometimes we win
and sometimes
we lose. -by Amina Bhatti (www.heartfulwhispers.blogspot.com)

---

TODAY IS A GIFT (Laszlo Kotro-Kosztandi) :

Many people will walk in and out of your life,
But only true friends will leave footprints in your heart
To handle yourself, use your head;
To handle others, use your heart.
Anger is only one letter short of danger.
If someone betrays you twice, it is your fault
Great minds discuss events;
Small minds discuss people.
He who loses money, loses much;
He who loses a friend, loses much more;
He who loses faith, loses all.
Beautiful old people are works of art.
Learn from the mistakes of others
You can't live long enough to make them all yourself.
Friends, you and me ... You brought another friend ... and we started our
group ... our circle of friends ... and like a circle ... there is no
beginning or end ... Yesterday is history.
Tomorrow is mystery. Today is a gift.

---

FRIENDS
(Submitted by Pati, 2730 Bullrun Rosenberg, 77471)

"No one really knows What kind of bond we share
And even if I told them They probably wouldn't care
You are very dear to me I hope you know it's true
And now that you are sick Tell me what that I should do?
While you've been gone A part of me has been lost
It's like I've taken our friendship for granted And now I'm paying the cost
I never knew how much you meant to me Until you went away
The thought of you being really sick Haunted me every day
I spent a few days at school alone And my weekend was such a bore
A lot of my time was spent in my room I think my mom's ready to break down the door
And now I make this vow to you To keep until the end
I'll help you through the pain and tears Until our rivers bend
So if you ever need someone You know just who to call
I'll be here by the phone To catch you if you fall.
CANCERS SO LIMITED (Version submitted by Kristen Homandberg,
Pipestone Minnesota.)
It can't cripple love
It can't shatter hope
It can't corrode faith
It can't eat away peace
It can't destroy confidence
It can't kill friendship
It can't shut out memories
It can't silence courage
It can't invade the soul
It can't reduce eternal life
It can't quench the Spirits
It can't lessen the power of the resurrection.
WHAT CANCER CANNOT DO (version 2 anonymous)
Cancer is so limited that:
It cannot cripple love
It cannot shatter hope
It cannot corrode faith
It cannot destroy peace
It cannot kill friendship
It cannot suppress memories
It cannot silence courage
It cannot invade the soul
It cannot steal eternal life
It cannot conquer the spirit
I'll pray for you as I hope you pray for me
In this life don't feel so empty.
Come outside and play even if you feel those days are over
Feel your face, hands, arms , lips because they are you
Having cancer only makes you realize that life can sometime make you feel blue.
So what!
MY DEAR LOVE (Meggan Walker, Hungary)
How could this be,
that you're not here with me,
you left me all alone,
to fend on my own,
I gave you my heart,
and you ripped it apart,
You said that you loved me,
But now i see,
We were not meant to be,
I will always love you,
Forever more,
Till the day we meet again at the shore.......
MY LOVE HAS CANCER (anonymous)
My love has cancer,
she is very ill.
And It something I will never understand.
She is a good girl, with a good heart,
this cancer is tearing her apart.
And there's nothing I can truly say or do.
My heart aches to see my love in such displace,
Yet she manages to put a smile on her face.
She is stronger than I could ever be,
I love her more than she know's.
I will fight the fight, by her side.
She will get well, but things will not be the same,
I will love her till this is through.
So who should I blame?
Who should I hate?
I swear we were on our first date

SLOW DANCE (Anonymous author - Possibly
written by a six year old girl with terminal cancer in a New York Hospital)

Have you ever watched kids
On a merry-go-round?
Or listened to the rain
Slapping on the ground?
Ever followed a butterfly's erratic flight?
Or gazed at the sun into the fading night?
You better slow down.
Don't dance so fast.
Time is short.
The music won't last.

Do you run through each day
On the fly?
When you ask "How are you?"
Do you hear the reply?
When the day is done
Do you lie in your bed
With the next hundred chores
Running through your head?
You'd better slow down
Don't dance so fast.
Time is short.
The music won't last.

Ever told your child,
We'll do it tomorrow?
And in your haste,
Not see his sorrow?
Ever lost touch,
Let a good friendship die
Cause you never had time
To call and say "Hi"?
You'd better slow down.
Don't dance so fast.
Time is short.
The music won't last.

When you run so fast to get somewhere
You miss half the fun of getting there.
When you worry and hurry through your day,
It is like an unopened gift....
Thrown away.
Life is not a race.
Do take it slower
Hear the music
Before the song is over.
HAVE YOU EVER WONDERED WHY (anonymous)
Have you ever wondered why it was her and not me
The girl who was nice, was good, was sweet
The one who would honour, forgive and forget
Why her and not me, she is such a delight
Her suffering and pain, her fear and her doubts
Why her and not me, she doesn't deserve pain
Her beauty and grace, her compassion and joy
why her and not me, life is so.................why?"
A SMOKERS WARNING (anonymous)
How are you, my name is Guy
I'm sorry to say that I'm going to die.
We're not sure how, when or where.
If you read this I hope you care
Not for me but for you.
You see I smoked - perhaps you do too
Now I'm in pain and I'm dying
All I'll leave is my daughter crying.
DON'T SMOKE (anonymous)
Yo Yo,
Don't smoke, don't be a dope,
listen up to my hip hop song,
and you and me will get along
there ain't no easy way to say,
so I'll just say it anyway,
the big C, I have got. shit happens yep sir ray
Bob (Presumably submitted posthumously by someone known to Bob)
I'm Bob Bob Bob
I'm Bob fed up with God
I'm fed up with God
I'm Bob dead up with God
I'm dead up with God
Bob Bob Bob
Life is too short
Don't waste a minute
Enjoy each day
And everyone in it
Tomorrow will come
It could be your last
Make the most of today
Life passes too fast.
ODE TO THE WHITE BLOOD CELL - by Daisy and Jessica Mash recovering from
a stem cell transplant ( kind permission of Mrs Rene Marston, from Contact Magazine)
Welcome, greetings little cell!
What a wondrous sight you be.
But please go forth and multiply
For more we need to see.
You have a busy time ahead,
To fight the nasty stuff.
So just you go and find some mates
'Cos one ain't quite enough!
Don your armour, raise your sword,
And into battle ride.
Show not faint heart nor weak intent
'Cos we're all on your side!
And then, victorious may you rise
In a host who's fit and strong.
Then send him out into the world,
He's been abed for far too long!
He just wants healthy bits and bobs,
His arms, his legs, his hooter.
So he can get right outa here.
And ride upon his scooter!!!
"The Curse" by Jayde Reid Oshawa Ontorio.
All at once my world came crashing down,
And no one can understand... Why I often wear a frown!
Diagnosed with ""cancer"" were the hardest words recieved,
Who actually would of thought?
Who actually believes? Believes in my recovery... believes I'll make it through
I'm often left in wonder, is this nightmare really true?
You can bet that no matter how bad it is... Someone always has it worse!!
Although this thing called ""cancer" Is nothing but a CURSE."
No one really knows by Pati 2730 bullrun Rosenberg tx 77471
"No one really knows
What kind of bond we share
And even if I told them
They probably wouldn't care
You are very dear to me
I hope you know it's true
And now that you are sick
Tell me what that I should do?
While you've been gone
A part of me has been lost
It's like I've taken our friendship for granted
And now I'm paying the cost
I never knew how much you meant to me until you went away
The thought of you being really sick
Haunted me every day
I spent a few days at school alone and my weekend was such a bore
A lot of my time was spent in my room
I think my mom's ready to break down the door
And now I make this vow to you to keep until the end
I'll help you through the pain and tears
Until our rivers bend
So if you ever need someone
You know just who to call
I'll be here by the phone
To catch you if you fall "
UNCLE JOEY by dana Schlemmer (Dedicate to her Uncle Joey, who was unfortunate to be diagnosed with this disease and passed away from it)
My uncle Joey, and incredible man
way back in his wonderful mind
a condition kicks in
of an unimaginable kind
Cancer is its name
pain is what it causes
it acts as an unthinkable game
for it never pauses
We didn't see it coming
we had no time to prepare
the cancer took his life
as if it didn't give a care
As i watch this terrible disease
take a one i love
i can't help but ask for strength
from the one up above
For my unlce Joey, each breath is weaker
than the last
i pray to get help
i pray to cure the past
To god, I ask to cure the pain I feel
I asked him for the help
I asked him to heal
I can see it in his eyes
I can see it on his face
he's had a happy life
he's ready to finish the race
He's been through so much
its time for him to go home
to leave behind sorrow and hate
and see where happiness and laughter could roam
If I ever need to talk to him
i'll just look up at the stars
he'll be there to listen
he'll be right next to mars
This day I wish I could forget
I wish to leave it all behind
I wish to have a life recorder
so I could just push rewind
So, god we need you now
please take him by the hand
take him up to where he belongs
help him to understand
Now, the memories will always linger
they'll never go away
you'll have them to love and remember
to start a brand new day
The hurt we are all feeling now
won't go away overnight
but someway, somehow
everything will turn out all right
He's now seated at the right hand
where one day well meet again
well use our friends and family
to bring life to a mend.
A BEAUTIFUL MAN by Patricia Ann King Georgia USA
"Such a beautiful man, so full of life,
A strong man and wise, a man to lean upon and trust,
Holding me against him so warm and sweet, I was his wife.
Kissing me tenderly, he gathered my soul, holding it tight,
I felt so safe, so desired, so loved,
The world was my play yard, with no trouble or strife.
Then came the wild wind, the storm of disease,
Taking him from me, breath by breath,
My heart shattered, his strength waned, but he fought a good fight.
Now he is gone, I see him here no more,
Only in dreams and the whisper of my mind can he live,
The malignant demon, the destroyer of life, took my darling from me.
Help
by Sarah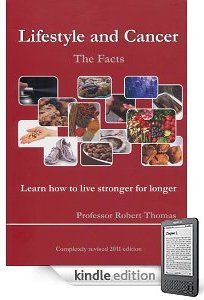 "Have you ever wondered how its like to have cancer
Well I don't but other do
so pitch in and help"
Love by Ashley Engdahl 508 west broad street, Quakertown PA 18951
"I love you, u love me,
were a happy family,
with a great big hug and a kiss from you to me
wont u say u love me too!"
"Daddy's Girl" by Debra Deyton
I'm daddy's girl this I know
When we see each other our faces glow
Daddy is sick now with cancer we know
I feel his fear as the cancer grows
I'm not ready for my daddy to go
but mom is waiting in heaven as we know
The time is coming that we will have to part
There will be tears and pain but he will live forever in my heart"
"Hope" by Crystal T
Its Magic & Its Free
Its not in a prescription
Its not in a IV
It punctuates out laughter
It Sparkles in our tears
It simmers under sorrows
and Dissipates our fears
Do you know hope is?
Its reaching past today
Its dreaming of tomorrow
Its trying a new way
Its Questioning All the Answers
And always seeking more"
"Life" by Jodie Cooke auxillary nurse, Ward 3 Wolverhampton Hospital, New Cross (God-bless I wish you well xxx)
Life is hard,
Life is tough,
You need to be strong,
And never give up
There may be days,
That never seem to end,
And you feel like you,
Don't have a friend,
But keep on walking
Down that road,
Your friends will follow
And bear your load,
But face each day,
And what it brings,
And you'll be ready,
To face any thing.
"C"
anonymous
"CCCCCCCCCCCCCCCCCCCCCCCCC
CCCCCCCCCCCCCCCCCCCCCCCCC
CCCCCCCCCCCCCCCCCCCCCCCCC
CCCCCCCCCCCCCCCCCCCCCCCCC
CCCCCCCCCCCCCCCCCCCCCCCCC
CCCCCCCCCCCCCCCCCCCCCCCCC
CCCCCCCCCCCCCCCCCCCCCCCCC
CCCCCCCCCCCCCCCCCCCCCCCCC
CCCCCCCCCCCCCCCCCCCCCCCCC
CCCCCCCCCCCCCCCCCCCCCCCCC
CCCCCCCCCCCCCCCANCER IS EVIL"
"CANCER SLAYER" by Sabrina Esposito, Vero Beach, Florida
Passages to strength
Come in many forms and lengths,
Survival of the fittest,
The biggest
Lessons learned
Appear only when earned,
When fate turns
Its back on you,
Misconstrued,
Subdued
With questions of how and why,
Will I die?
How many tears am I able to cry?
The inquiries never seem to subside,
Outside,
I am a warrior-Braveheart if you will,
Yet within the walls of my ivory skin lies a disease that will kill
At will
With no prejudice or bias,
Ready to guide us
To our Maker of life

Where there lies no strife,
Maybe finally a day of peace
The heartaches will cease,
But my soul tells me to get up and fight
It is not my time to go towards the light,
The flight
That is destined for me
Is to be
The leader of every community
To help them see
It is not about you or I – it is about we,
I will not be added to the list of the deceased
Time of death 12:43,
Any demon can be defeated
As long as in the Lord's hands you are seated,
(sigh)
I AM HERE
And yet you have been gone for slightly over 2 years,
And it's amazing how my smiles take the place of those tears,
I now hope…instead of fear
And I pray that my message to all is crystal clear,
I stared Cancer right in the face
Not with anger but with womanly grace
And told it to get the hell out of this place!!!!!
"A new beginning" by Maria Lapachet
(http://members.fortunecity.com/newyorknewyorkapoeticjourney/ New York, New York. A poetic Journey. Soon available from http://www.1stbooks.com/, and http://www.amazon.com/ ISBN 1-4107-5232-1
So I called you once more
Asking for another chance.
You embraced me,
Whispered my name, and
We resolved to hang in there.
No matter what we did,
It seemed we couldn't fight back
That son of a bitch so-called cancer.
No matter what you said,
I couldn't let go some little things.
No matter how hard we tried,
It seemed we wouldn't been able
To leave behind the ghosts of our past.
No matter what you did,
Instead of taking it easy,
I made things tough for both of us.
I tried to deny it, but
You were here for real.
I closed my eyes, just to discover
You were in front of me when I opened them.
You are real. You are here to stay.
I hate do admit it, I'm not going anywhere.
A new beginning…
We should give each other.
A new beginning…
A new chance to share life
With our eyes wide opened.
A new beginning…
It's time to start thinking about tomorrow.
So I called you once more asking for another chance.
You embraced me,
Whispered my name, and we resolved to hang in there.
No matter what we did,
It seemed we couldn't fight back that son of a bitch so-called cancer.
No matter what you said,
I couldn't let go some little things.
No matter how hard we tried,
It seemed we wouldn't been able to leave behind the ghosts of our past.
No matter what you did,
Instead of taking it easy,
I made things tough for both of us.
I tried to deny it, but you were here for real.
I closed my eyes, just to discover you were in front of me when I opened them.
You are real. You are here to stay.
I hate do admit it, I'm not going anywhere.
A new beginning…
We should give each other.
A new beginning…
A new chance to share life with our eyes wide opened.
A new beginning…
It's time to start thinking about tomorrow.
http://members.fortunecity.com/newyorknewyorkapoeticjourney/
New York, New York. A poetic Journey.
(soon available from www.1stbooks.com and www.amazon.com)
ISBN 1-4107-5232-1
By Maria Lapachet, 2003.
Today is today,
Tomorrow is tomorrow,
Yesterday was the past,
Filled with sorrow,
For it was a tragic day in mid December,
It seemed like yesterday I can clearly remember,
She seemed so healthy and grand,
Next thing I know I'm in the hospital holding her hand,
For the cancer had got her and she has fell,
As you see she was doing so well,
She fought the good fight,
But the cancer took all of her might,
So remember this,
Time goes way to fast,
So make the moments last.
By Laura Houck, Pennsylvania
Tomorrow will come and it could be your last,
Don't waste time trying to fix the past,
Just enjoy each day as if it were your last,
For that day will come and you life will be the past!
By LAURA, Pennsylvania
How many people fall ill with cancer?
R.I.P dad,
Ask the doctor what's the answer,
To this awful disease,
Well there's a heaven we all go to,
Future R.I.P to all the people with the cells living in ya
But life goes on....
As I walk through the blessed hall,
See Mama cry don't I wana fall,
Ring ring ring,
Quiet y'all I'm in heavens' ball,
This is my dad I've known all my life,
He's getting weak,
Don't I wana cry,
Let God life him off his feet.....
Now all I've got left is happy memories,
Don't wana cry,
But I've turned to Hennesse,
Tried to make the memories last before I past
But life goes on....
Yea to all you people who's going through hell,
Trying to kill every cell,
With chemotherapy,
Never going back to the penitentiary,
Trying to kill that disease,
Oh shit, what's wrong with me?
Why can't I sleep?
I can't grieve,
Not anymore,
He went and knocked on heavens door,
And when it came to saying goodbye,
At the cemetery,
My eyes watered,
Never going back to the penitentiary
but life goes on....
Don't want to smile,
Not at this moment of time,
Gimme a paper and pen,
To let me write about my life I win,
All the matches in my life that I have played at this time,
When I'm in heaven with my peeps I want to wine and dine,
Drink some Hennesse so I will get in,
Tell of the jerks from way before.... when we ride,
Keep it high and keep it low,
Till I am free from this busy world,
I will have a ball,
Meet me with every girl that I used to know from high school,
They were a good of a friend but know I've grown up,
So when we ride just let me ride....... let me ride through this journey of life.........
'cos life goes on.......

By Annabelle Arnold
I lost my aunt a year ago to cancer,
You never think it could happen to you,
I cried for her more than anyone I have before,
She was so weak, fragile, and young,
But cancer doesn't care who its victim is,
Live each day like it is your last,
That's what Mary Jo did,
All we have left is her past,
Now she is gone,
Deep in her grave,
Remembered forever,
Because she was so brave,
She fought each day just to live another,
And didn't die until her daughter was able to see her,
I hugged her my last a month before,
I broke down in tears for I didn't know she was in the shape she was,
She was at peace with God,
That's all that matters,
I hope to see her again if I am that worthy,
I can't see the screen no longer,
For my tears are clouding my vision,
But let me just say this.....
Mary Jo, I love you, but I have to move on,
For if I don't, I'll never stop grieving,
I'll love you forever, and you know that is true,
God please take care, of my dear Mary Jo.
By M.J.M from Minnesota
When I heard what was wrong,
I couldn't believe life could be so cruel to one person,
But life is sometimes unkind,
And when you least expect it you find that things go wrong,
But you must be strong,
As we all must for you 'cos we love you so much too.
We all miss you so much,
And wish that you were here,
Because you bring to our life so much cheer.
Your cheeky smile and your laugh make life better.
This thing is hard for us to bare because of how much we care,
We must take one day at a time and pray that this will go away. (leukaemia).
Marianne Bullock, 10 Talbot way, Letchworth, Herts SG6 1UA
Weeping

(I just recently found out that my mom might have cancer and it scared me to death. On the night that I found out my mom was crying to herself in her room. I asked her what was wrong...and you find out in the poem. Enjoy. Thank you so much)
I wake to hear your weeping cries,
When you told me what was wrong I wished it were lies,
You said the doctors had found a lump,
When I head this my heart went thump.
I buried my face back in the pillow,
Remembering all the good times we had,
Brought me to this state of feeling sad,
From shopping to garage sale hopping,
Our good times will never die,
Nothing about our relationship is a lie.
A tear drops slowly down my face,
I suddenly feel displaced,
The tear reaches my chin,
I think this is a battle I will not win,
Now my pillow is soaking wet,
You'll pull through
This is what I bet
Malissa Marie Hudak 503 E. Colby ST. Whitehall MI. 49461
I am known by many people
But I have no friends.
Ill bring you pain and suffering
Your happiness I'll end.
My cold embrace, my chilling breath,
My silent deadly kiss
I'll pick you up, then throw you down
Into my dark abyss
I'm silent, I'm invisible.
I'm a killer you can't see.
I'll touch you when you least expect,
And I'll never set you free.
I don't hate, I don't discriminate.
I don't choose who plays my game.
Fat or black. Young or old.
To me you are all the same.
There is no reason for what I do,
There is no reason why.
I chose you just because...
Its time for you to die.

Nick. London. Christine, The love of my life. Don't leave me yet.

Playing Cards

All the choices made
When my life fell apart
Laying in hospital beds
To hear the beating of your heart.
How could I have left
This mirror won't forget
See the boy who gets
a life of regrets.
The things I didn't say
How you were my superman
Watching you fade away
Saw as much as I could stand.
How could I have left
This mirror won't forget
See the boy who gets
A life of regrets.

By Eric Perini Boston, MA
I look to the sky and what do I see?
A castle, a rainbow, and dreams for me,
An end to this battle that I must fight,
To rid my feelings of depression and fright,
An end to cancer is not far away,
It will be here someday... someday.
Anonymous
Left prints on the sand grains
Wind has erased once used to be a trail
Illness strays our life imprints
"Lord"- we are on weakness stand - enlighten us with hints
Inspire our soul towards the trail of healing
There comes a finding
We urge to be awaken from the frightening trance
Truth is- the spinning fate changes our journey in a glance
It's beyond the terrain chase searching for trace
The will glints from within
Faith, support-the need to believe-in
The fight shall never end

By Nasra Al Adawi. I hope my poetry will able to help in research
Irrek

Chemo and radiation has taken his hair,
But for him, the burden he will not bear.
His aches and pains are too great,
But his kindness shows, no room for hate.
Running, jumping, playing all day long
His worries and fears are all gone.
He wears a brave face for all to see,
He is my hero, like him, I wish to be.
Metals of honour, he does not wear,
He is a child and has no cares.
This child I speak of is precious and dear,
Without him around, I could not bear.
Irrek Mikel is his name,
There are no others just the same.
To him, I give all my love,
He is a special gift from up above.
His light shines brightly through his eyes,
Things are much better,
No need to cry.
With this in mind, I will end
Because my precious child, I must tend.
In loving memory of Irrek Mikel Graves age 6 Brain Cancer 6-24-96 to 2-26-03
By Kerri Graves irrekangel@aol.com
If tomorrow starts without me
and I'm not there to see
If the sun should rise
And find your eyes all filled with tears for me
I wish so much you wouldn't cry
The way you did today
Well thinking of the many things we didn't get to say
I know how much you love me
As much as I love you
And each time you think of me
I know you miss me too....

By Nicole Latter
So many people,
here today,
hearts are broken,
words not spoken,
love greatly missed.
Many eyes filled with tears,
many hearts filled with fear,
many memories left behind,
in the soul and in the mind,
love greatly missed.
So many things I wish I would have said,
this is exactly what I dread,
my aunt is gone,
my love so withdrawn,
love greatly missed.
Anonymous
A ring is round
it never ends,
and that's how long
we'll both be friends.
I know our friendship
will always last,
we've put our fights
back in the past.
When you need me
I'll be there,
'cos to live without you
I just have to bear.
By Jacinta, Australia
As I sit here waiting
I don't know what to do
I'm waiting for the answer for something
I already knew.
As I walked into the conference room
I know what they would say
Your Mom has cancer and a few months to stay.

As I sit here with a lump in my throat
I want you by my side
Because I know you will never leave me far behind.

As I sit here and wait
For this surgery to be over
I have to sit and think some things over.

God is taking a wonderful mother
Someone I truly love
He is taking you to a place that's somewhere up above.

He's taking a woman I admire
Someone who should be praised
Because every time she walks into a room
She blesses with her grace.

He's taking my role model
The person I look up to
She seems to always know what it is I should do

He's taking someone who is beautiful
The person I love the most in the world
The person I will love forever and some more

He is taking you
The one I love the most because
You are the most beautiful, kindest, honest and
smartest person I know and I you you so!

In memory of Jeanie Williams
By Adriana Menard / 401 Chestnut Auxvasse Mo, 65231

~*~God Exists~*~

There are sometimes
When I stop & wonder
Could there be a God up there-
Or even that hell down under?
I mean- if there is
I wonder- gee wiz!
How could that be happening
To someone so wonderful?
She didn't do anything wrong
But still we sing that painful song
As they gently lift her casket
And slowly proceed to her grave.
As she lay silently
In the wooden box,
All because
The cancer.
By Stevie's personal violinist

Secret Cancer

I know I have cancer
I have known for a long time.
Never gone to the doctor for it
Though my aunts, uncles, and grandparent have died from it.
Its scary to know you have this,
But why I chose not to tell , not to ask for help.
I don't know.
Maybe because I didn't want my children suffering while I suffer.
Cancer is a scary thing,
Especially when you keep it a secret.

By Kay 909 West Water Street Weatherford Tx 76086

Back to the top
Feeling Inadequate

Restless oh so restless, in the middle of the night,
I reach over for my diary once again, in which I write
My feelings, hopes frustrations, my ups and downs, my fears
That perhaps I am not coping, understanding's not quite clear.
Of what is needed from me, to help him through this time
Of horrible uncertainty, we've mountains yet to climb.
I've kept results and records, of treatments, tests, no less
And keeping up this journal, I find helps relieve the stress.
So now another entry's duly written down to keep
I'll replace my three year diary, and settle down to sleep.

By Wendy, Bedford.
My Grandmother

My grandmother has cancer and I fear
she very soon wont be here
I am 13 and worry everyday
I think that maybe she will be ok.
I really hope she will survive
Why can't this disease just die
Leave my grandmother alone and just walk away
why cant all my family live and be ok??
By Shannon Reid, Brantford Ontario

~The Road that will Never End~

My grandmother has cancer she cannot die,
because her spirit is strong she will survive.
This disease is a curse, but it can get a lot worse.
It will never take my grandmother away from us,
because cancer can't get on the bus.
That will take her and all her friends,
on The Road that will Never End.

By Shannon Reid. Dedicated to her grandmother who suffers from cancer.

From Dark to Light
Today is a very special day
Not just for me but for all of my friends and family
It has been 5 years of success
Unfortunately, not all of it was filled with happiness.
There were days of darkness
And others filled with anger
Wondering why I was chosen
To be in this much danger.
I have cried and yelled and screamed
Wondering why God was doing this to me
What did I do, was I bad?
I was not sure and became very sad.
I was scared and felt helpless
Not many people my age had been through this
As I wondered how I was going to get by
I was blessed with angels who were always by my side.
As the days and months went on
I started getting strong
And as I learned to cope
I discovered the meaning of hope.
I am in a much better place today
Than I was 5 years ago
And I have my friends and family to thank for that
You are all my angels…and I just wanted you to know.
I love you all

By Danielle Young

Back to the top
I don't get cancer at all
It made my grandma ball
She died on Valentines Day
I'm very sad what more can I say
It was Christmas just a few days ago
It's not the same at all
Her...I can't even call
I just hope that she's in heaven watching down upon me
BC her I can't see
I'm just sorrowed and full of pain
I hope I can make it through the rain
I can't believe it happened she was still full of life
The cancer put her through so much strife
So now she's gone and I don't know what to do
BC grandma I'm really missing u
I wish I could see u just one more time or u could get another chance on earth
Me & you could talk and sit on the fire place hearth
I just can't believe u got rid of it and was diagnosed again
BC grandma u were my best friend
You always listened to me when I was down
You told people have it worse than me and not to frown
You told me when I'm sad think about others who have it worse..
Then I finally realized what u were talking about
You didn't even have to shout
You were talking about yourself
You were not in good health
You wanted me to see
That you were worse off than me
So grandma I'm so sorry for thinking I had it once so bad
You had it worse and I'm so sorry
By Amber Hallam
When someone dies, I feel alone
Stuck in this hole, all by myself.
I wanna die, it hurts so bad,
Inside to feel, the pain I have.
Punch a hole right though that wall.
Break my hand.
I hate this!
Why do people have to die?
Leave their loved one's, in pain to cry.
Why do I hurt so bad!
I can't take it any longer...come back to me.
By Renee Fernandez
Why did he do this

Why did he do this
Why did he care
He gave her cancer that's putting her through pain and despair
Did you give it to her because she asked for it?
Or do you just like to put people through pain?
People always say to count on you, but I can't anymore if you only knew
GOD of all the times I ask you for something now that I think about it those wants were worth nothing
But I ask you now more than ever before take the cancer away from her
Her body is dying her thoughts are fading give her some hope give me some hope and help us get through this.
I am confiding in you this one last time so please help her GOD please help her.

By the creations of Kyle

Back to the top
She sits alone and quietly weeps,
for the father that has gone to his eternal sleep.
Nobody understands her despair,
for the sleep that she lost and the hours she cared.
Alone and tired she battled on,
children to look after,
she wasn't the only one.
Yet now it's all over into her shell she did creep,
Memories to treasure and happy times to keep.

Anonymous
You Are My Sister
You Are My Friend
We Share The Same Mother
We Share The Same Dad
We Share The Same Brother
What good Times We've Had
We Were Young And Carefree
And Now We Are Grown
What Happened To Us
Was The Unknown
We Are Now In Our Forties
And sharing Again
We Now Share Our Cancers
I'm Glad Your My Friend
We Will Now Share Our Faith
And Our Strength Will Help Too
I'll Be Your Angel If You'll Be Mine Too

Connie Jean Valdez. Copyright ©2003 Connie Jean Valdez

Dreaming of Dreams In A Hospital Bed
Try to picture lying there,
helpless deep in pain
Try to picture dying there
Chasing all your fears in vain
Try to picture dreaming deep
Dreaming in a hospital bed
Try to picture not waking from sleep
While visions of life run through your head
Try to picture all the days
You'd walk with pain and such
Try to picture all the ways
How the pain could hurt this much
Try to picture being me
And striving for each day
Try to picture, just try to see
Not knowing if you'd die today.

CopyRight-2004 Author-Anastasia Marie Kent
Email-BlackLabelSociety04@yahoo.com
My Screen Name For AIM Instant Messaging--Mistique Orkid
Back to the top

The race for life

"FIGHTING for your LIFE when you HAVE CANCER it's HARD isn't it?
It's like your running a race so when your beginning chemo your at the starting line,
and when your getting radiation your half way through,
and when your all finished your chemo your at the finishing line.
Some people come out strong and some people don't even survive.
So if you get cancer stay strong, cause your a player.
Anonymous
Stillness of the Dawn

Stillness of the Dawn
I sat in the stillness of the dawn
I hear you voice calling me
while the beauty of your creations
surrounded me.
The gentle breeze was your hand,
Of mercy
encouraging me not to give up.
The water rocking the dock
said you'd carry me in hard times.
The brightness of the sunrise,
Was your smile
Letting me know, you love me so
From your eyes,
were tears of joy
They were just for me.
While searching each corner
of my soul,
You knew I needed you so.
I heard your voice
in the rustling of the leaves.
Whispering kind words,
as a father to his child.
I drank it all in,
As if dying of thirst;
And only one thing came from my lips,
"Almighty God, I love You So!"

© Carolyn Payton Pinson, 2001
Carolyn Payton Pinson, 166 Payton Road, Belton, South Carolina 29627
hi my name is Queenbee so I call myself...
today is the day it hurts more...
I just found out my dearest friend had *Cancer*
it extremely touched me in a way nothing else has done before in my life!!!!
I guess its true what my mom says all the day...
life is full of challenges and u need to overcome them by fighting your strength...
learning this is a new experience...
I have learned a valuable lesson today...
to cherish each day has it counts and cherish it like their is no tomorrow...
so to u my friend I am here for u in support ...
'cos I have a lot to life for today!!
If u need a helping hand I Queenbee is here for you,
just call on my name and I will be there !!!!

PS: I pray to god for each sick person out there and give them strength through the hard times, keep this in mind never give up or else you lose up and my led to something tragic!!!! I love each and everyone of you. Hope u feel better

By Habone aka Queenbee. sweetsugar173@hotmail.com.

Back to the top
Cancer
My Mommy is dead
because she had cancer.
I miss her a lot.
but it can't bring her back.
All I wanted, was to know the phone number
to call her in heaven.
When I fall down how will she know?
Daddy says she smoked cigarettes, and now she's gone
that's it is her fault she died.
But if she knew why did she do it?
I miss my mommy and
I want her back.

By Alexandra (six years old), Michigan


If God calls me
(To my loving angel)
I don't want to leave you,
but if God calls me
I hope that you understand
that I can't say no.
I will always be with you,
if you keep me in your heart
and in your thoughts,
I will never be gone.
I am fitting with all that I have to get better.
I hate this cancer,
I hate that is hurting you.
I promised you that I will be strong
and that I will fight,
but please understand
that if God calls me
I can't say no.
By T. Ober

I don't see much off you any more,
you are always busy and I am always alone.
Time goes by so fast, every day that we have is unique,
and there will be no other like it.
Time doesn't wait for any one and time passes for every one.
Imagine, every morning that you wake up God's Hands open up to offer you a brand new day just for you,
one like no other; it is up to you what you do with it.
And every day I think "I need to make memories with my loved ones",
"I need to tell them how much I care".
It is another day and I am alone again,
I know that we will regret it but now you need to be away, work is important;
so today my day is gone and I didn't make loving memories with you.
One of these days I am afraid that I will be gone,
and you will regret the time we didn't share,
so I will try to remind you from time to time that we need to spend some time.
It is not that I am needy,
or maybe yes I am,
is just that I don't want to waist the time that kindly God has granted me.

By T. Ober, California

What if I die?
And don't have time,
To say good bye,
Because I know nothing will stay fine
Cancer is just a word,
That changed my life,
And so did you,
It happened so fast by the count of 5,
And my whole life turned blue,
Nothing is clear,
Everything is blurred,
Expect fear,
If I die I want you to know,
You're the gift of my life,
You make it glow,
It happened so fast by the count of 5,
People come,
People go,
All they want is you to know,
You can hold on,
But sooner or later,
You know you will have to let go,
Because everything happened so fast by the count of 5,
And nothing will last,
Now its my turn to say,
If I die,
No tears, no cries,
I just want you to pray,

I want you to know,
I'll always be waiting for you,
You just need to know,
The right place to go,
When you read this,
It might be too late,
But what is there to do,
This is fate,
If I die,
Memorizes will still remain,
It will never fade,
Everything is going to be the same,
You taught me to be strong,
So I expect the same from you,
You might think this is wrong,
But life is not fair,
And don't forget it's not too long,
Even though I die,
I'll still be alive,
So no tears no cry,
Because everything happened so fast by the count of 5!
By: Dana, Kuwait, March 8 04, 9:16:11

Look To The Master

I could never imagine what your going through but
Gods in control and he cares for you.
He sees your pain your tears as they fall look
to your father in heaven on him you must call.
I know that sometimes life things don't seem fair
but God wouldn't put on you more then you can bare.
So just keep the "Faith" what ever you do and know
in Gods timing there a healing for you.

By Rhonda J.Pearson

Back to the top

Why?

Why does cancer have to come and
take there life away from there Mum
when the rain fall it is like gods tears
then you think about the people and there fears.
Cancer can come only one way but it can even lead to having life just one day.

By Emma Garland and Rachael Prior
Back to the top

We will be together!

My grandma lost the battle
it was like falling off a big sattle
It was cancer, yes it was
I never said Good-Bye
because I'm not going to lie
I'll she her the day I die
We will be together
having a great new life
WE WILL BE TOGETHER!

By Irene-NJ

Back to the top
Nana who had cancer
And asked will she make it
Who is there
Who had a playful personality
Whose jokes made me laugh
Is too sick to get out of bed
Who told me "I Love You"
Who told everybody "God Bless You" when they sneezed
Whose deep blue eyes are filled with tears
Can't go swim
Sleeps in that hospital bed all night and day
Who used to laugh and make jokes
Is sick,
Has a body full of chemo and cancer
Is tired, shut her eyes
Doesn't live with me anymore
Is up in heaven
Who is talking to her dad
Is covered in wires and tubes
Who made a weird noise all day and night
Is barely conscience
Asking who is there
… Who is there…
By Gerad Doyal, Age 13, Houston Texas
I continue the Rat Race one Wednesday Morn
My body has alignments which needs to be sought
I leave the office early to see my GP
He examines and tests and says wait and see
Refereed to a specialist in Haematology
I await a diagnosis and a remedy
A biopsy, a CT scan is also required
My body is acing, I feel so very tired
Waiting for the result in uncertainty
My mind wonders and falls into decadency
The diagnosis finally comes, you have the Big C
A shock to the system followed by Tiers and prayers
Don't know how I should react I'm 28 years of age
Lymphoma, Lymphoma what do you do to my body
Why cant both my white and red cells live in harmony
A well-known professor offers to consult on my notes
We meet and I feel like a test for a new evolving dose.
Decline his offer a new trial treatment with no history
Commence within two days with Chemotherapy.
The campaign for a cure now begins
Wake up in the night to use the bathroom,
I attempt to move but my body wont allow.
So many tablets to be taken for different things,
Not sure I feel the way I do naturally
By day four I'm back to eating normally,
However I'm heaving and retching sporadically
The white blood cells count fall and need to bounce back
A blood test results shows a growth hormone should assist
The pain in the spine as the acceleration begins
The strain as the shocks move means something is stirring
We have chemo again the campaign don't end.
Sickness, injections and treatment to attempt to make a mend
The routine continues for many a week
The effect on my nails, they are now soft and weak
My hair has all gone my eyebrows are few
Rashes on body and mouth ulcers too.
The Chemo's continue, your body is fragile
This routine is unnatural for any life cycle.
The ending is near, worry sets in
If it does not work, what is the next plan.
Tests are taken and send to the consultant.
I've got to go home, and wait for my appointment.
My Consultant calls he wants to see me.
I wait in reception nervously.
Time is ticking on and on.
10 20 30 mins have gone.
Waiting lists and schedules are all running late
Every tick on the clock I need to know my fate.
He calls my name, I enter his room
He ask me to sit as he examines the files
He coldly informs me the Chemo has worked.
The scan shows no sign of residual tumours
It is all over the best of all news
Regular monitoring now for the next five years.
Many days later the news sinks really in
All count your blessing for what have might have been
The smells of the Drugs of the Chemo they use
The sounds of the wards, the squeaking of nurses rubber shoes.
The Sight of a drip or a hospital bed
The Chemo scorched veins, showing you are not dead

The feeling never goes; your life has changed.
Things have a new prospectus, you have now aged.
You here a story similar you need to know all
Your privileged, your proud you are standing tall.
But think for a while, if the news was not great.
How many people have had an unfortunate fate.
We feel for the loved ones, who the illness will keep
The life lost forever, and now we all weep.
Keep the fight going ensure you must win
In your deepest hour of need let the almighty in.
Give yourself a mission and focus in well
We will meet again, when everything is swell

By James Cousins (JamesCousins1974@yahoo.co.uk)

Hey Little Man, this is for you,
You are the one who made us laugh,
You are the one who made us cry,
We are the ones that had to say good bye,
Now you are the one looking down at us,
You are our guardian angel, that not every one has,
You are the breeze that we feel
Now you are gone and we don't know how we will heal
Written by Jodi Stevenson, Minesota, dedicated to Dustin Stevenson
In Memory Of
Dustin James Stevenson
07/13/1989 - 10/1/2003

Everyday is a War,
Everyday I feel like I'm mixed between a war,
Sometimes we fight sometimes I'm alright but I don't feel right being me
they just want let me be myself,
I have to sit and hide and take the free ride.
Just to please everyone I never have input they just put me out of the loop,
without saying a word,
I'm not scared I just choose the better things to say,
so my day ends with a tear,
and by the end of this year I might not be in this situation because the thought of suicide,
but I take the knife out of my hand and make other plans of battling with cancer.

By Danielle Lucas 900 co-op city blvd
Back to the top

CRY

I cry each day as the day grows,
The pain doesn't seem to slow,
With in the time spend in getting older and I seem to grow,
As I look out side and see the snow,
I wish I could be there as the other young ones play in the snow.
I cry each day knowing that the days are getting shorter,
I have one wish that is to fly, to see the open sky,
My dream will one day come true but I am also still lost in the blues.

By Lindsay Joubert & Taylor Day, Buffalo, Wyoming
As the days passed slowly,
my life waited for my death to come,
my loved ones around me,
but this ain't no fun,
I wont be there for the celebrations,
I wont be there for all the fun,
I regret it now but not back then,
but that smoke was not so fun,
Now all I got is me myself and I,
God help me,
I'm not ready to die

Anonymous
Back to the top

Why me?

When I was young I never thought of other people
but now they're what I need the most
so if you don't mind stop messing up my mind
and leave my body and lungs in peace

By Victoria Lines, 27 Old Fallings Crescent WV10 9PR

Around the corner

Around the corner
I have a friend
in this great city
that has no end
yet the days go by
and the weeks rush on
and before I know it
a year is gone,
I never see
my old friends face
for life is a swift and terrible race,
he knows I like him
just as well
as in the days
when I rang his bell
and he rang mind,
we where younger then
and now we're busy tired kids,
tired of playing a foolish game
tired of trying to make a name,
tomorrow I say I will call on him
just to show that I'm thinking of him
but tomorrow comes
and tomorrow goes
and distances between us
grows and grows.
Around the corner
yet miles away
remember to always
say what you mean,
if you love someone
tell them,
don't be afraid
to express yourself,
reach out and tell
someone what they mean
to you before it's too late.

Anonymous
She walks slow, and says nothing to no one
in her left hand there's a black rose
she holds back her tears...
hides her face from the world
staring at her dirty shoes, she admits to losing hope
she hears the voices in her head again
they tell her she's already gone, and she should let it go
she pulls her Good Charlotte jacket around her
like it's her only friend
there's a dark line of mascara, running down her cheek
she wipes it away as she turns the corner ahead
she tries to put a smile on her face
as pushes people out of her way...
she cries as she kisses her mother on her hand
she drops the black rose to the ground
and screams at the top of her lungs
""Don't leave me now, I need you now...""
Her mother speaks and the room is silent
she whispers to her daughter as she wipes away her tears
she promised that her cancer won't fade any of her years
she sits up in her bed with every bit of strength
and takes her daughters hand
she stares into her mothers eyes
and is sure that life will be okay
for when the night dies out...
it begins a brand new day.

In loving dedication to a friend of mine

By Erin, doodlebug02@charter.net

My internal pain

My internal pain
I am only fifteen..
y me?
A lot of people agree...
and I want to plea...
that others will see....
that this is me...
and to my babee...
I am his momee...
what will he ask his dadee?
And will I get to c my babeee..
grow to be a lady?

By Miranda
His Voice

He was a singer.
He loved the Outlaws: Johnny, Waylon, Merle, and Willie.
I imagine him up in heaven with the old singers.
They have a helluva band.
Sometimes I dream about him and he is happy,
he always winks and smiles then turns to sign along with the chorus.
I always listen but I can never hear him singing.
I am still listening for his voice.
I will never stop.

Anonymous

Mom,
you have always been there for me,
through the thick and thin.
when there was a secret I didn't know,
you would always let me in.
You will never leave my heart,
no matter what you do.
no matter what happens,
I will always love you.
I know our family is falling apart,
but that's not going to separate us.
I'm so glad I have you there,
someone I know I can trust.
I'm writing this to say thank you,
thanks for everything you've done.
always being there for me,
and not saying that dad has won.
I also want to say I love you,
I love you more than you can see.
you go through so much,
and still care about me.
You are so brave,
and yet you are so sore.
do you stand up for yourself,
or do you just fall to the floor?
I love you mom,
more than you'll ever know.
even if our family falls apart,
I will never fall too low.
I understand that you are sick,
but I'll keep faith in you.
don't leave me here stuck with dad,
I don't know what I'd do.
I love you mom,
please don't go.
so you can say ""I beat cancer"",
not ""I have to go""
this poem is dedicated to my mom who passed away a month ago from cancer. I will never say she died, because she will always live in my heart. My dad is currently in jail for child abuse. I live with my sister.

Anonymous

Memories

Born with cancer
In a hospital bed you lay
You could never get better
Your virus always comes around may
We had high hopes
My memories of you will never fade
Your heart was trying to cope
High prices we paid
In a hospital bed you sleep
Wires attached like a scab
Memories of you I'll keep
I went home in a cab
God has sent for you
My heart has a special place just for you!!!!

By Ivana (2408 Adirondack row#2)

How can this be my darling love is going to be taken away from me,
this evil thing is going to take over him,
I need to be his rock,
but I am not as strong as he,
I love him very tenderly, my little baby,
what will I do with out him,
I can't imagine me on my own lying at night with a big empty space,
Oh god you cant take him away,
he is too young to go.
how can this be happening?",

By Kayleigh

Back to the top
The doctor walked in
her eyes stuck on the floor
I squeezed my moms hand
because I had no idea what was in store
Mom looked and said, listen baby she's got something to say
Just hold my hand tight everything will be okay
She said, now what I'm going to say isn't as bad as it sounds
but this tumour, infection is more than profound
I still didn't get it I didn't know what to say
nothing hit me more than when the word cancer came my way.

By Catherine Solomon, Fort Worth Cooks Hospital


People and life

People and life treat me all different
Why can't people just be normal
Why can't people act like they care
Should I share how I feel with the world
Or should I hide in closet and tell my self I will be alright
What can I accomplish in just such a short time
Where should I turn too
Who can I turn too
What will happen when life is over
Will I go on to Heaven
I will go to Heaven all because
I believe in God unlike others
Who just don't care about shit like that
that's why I have you people and life to push me threw

By Julie Smith, 9194 Page rd, Streetsboro. Ohio 44241
Back to the top

I have a thing called cancer

I have a thing called cancer
Research helps but there's no answer
I'm only 8 so that's ok
But I sometimes wish it would go away
It took me time to think of this
To make this poem for all to read
I had some help from my cousin Chris
He helped me out a lot indeed.
I like donations, they help a lot
Even if its just a penny
Some people take for granted and forgot
How few we get is many
Thank you for listening to my thoughts
I enjoy writing them out
But now its time for me to go
And don't you even doubt
I love you all to begin with
And that's the thing that rocks
So please remember this name Lindsay Haynes
And put it in your remember box
By Lindsay Haynes, an 8 year old neuroblastoma warrior. St. Jude Children Research Hospital
Ronald McDonald House 535 Alabama Ave. Memphis, TN 38105, www.caringbridge.org/tn/lindsayhaynes

If it should be that I have only today
then I thank my God that this is His Way
of calling me Home on time.
I must leave as so must you
so do not feel sorry or get too blue -
for my name has been called and so I must go
to my wonderful home above
I have had my time here and done all that I can
and now is the time to prepare
I am blessed by Him who now calls me home
for I know I will still live somewhere!
Do not cry as I leave for I'll see you again sure enough -
just a breath of time till we're together again
So Alive, So Bright with So Much Love.
Remember me here with love and peace but now you must let me go

By Rosie

Hello,
Friday Visit
Morphine drips from a bag down a tube
Inserted in her arm-
It drags behind her step by step.
A costly relief for the pain
That blurs her vision.
Her frigid fingertips trace the length of the morphine tube
That leads to where all the others do.
She whispers in her weak voice " I think I have a fever, I'm cold."
My hand presses on her forehead,
Her bones, her teeth rattle
One sheet, two sheets, one blanket,
"Please, cover me more… I'm cold."
Two blankets, three blankets,
"I'm still cold."
"My name is Angie, I'm your nurse for today."
She takes her temperature,
The back of her hand presses on her forehead.
"When you feel the pain, push this button for more drops."
I watch as her eyes drift to the window,
The sunbeams catching her stare into the unknown.
She closes her eyes and sighs
"The pain… I need more drops"
drip,
drip,
drip,
My hand rubs her brow to appease her fearful face
Tears trickle down her cheeks,
I whisper a prayer into her pillow's ear— long enough to
Keep away the inevitable question, " Why me?"
The paralysing emotion, "I'm scared…"
Our hands clutched together,
I kiss her fingers- drained,
I kiss the pale skin of her wrists
Seeming lost and entangled in a spider's web.
"My mouth is dry, I need those ice chips."
She pushes her body up
I prop her Pillows high,
Sitting close to her
Her head rests on my shoulder.
I place one ice chip on her feverish tongue
She inhales the coldness.
"This pain is too much…"
drip,
drip,
drip.
She reaches for the cup,
Separates two ice chips-
Her trembling fingers return to her lips
More ice chips to cool the rising heat;
"This pain… I wish…"
drip,
drip,
drip,
"I need to be strong… it's just the beginning."
Many more days to fast for no worldly cause,
But fighting to save her life.
"I'm your specialist… two more days before
You start your chemo and radiation."
She inhales deep- tearing in one eye,
"I can't take any more pain than this…"
drip,
drip,
drip…
I add two more blankets to smother her fear.
A little raspberry lip gloss,
A forced smile appears on her wet lips.
Her grip of my wrists tightens as her
Body leans towards mine;
I hold her body tense with grief,
Rocking with her for temporary relief
"I'm scared…why me?"
She pushes the button,
drip,
drip,
drip.
By Jerrice Baptiste, e-mail, goddesspresskingston@yahoo.com

A life is an endless stream.
Yeah there are rapids
but most people don't get to the waterfall
well we did!
We will fight together
to get through this endless nightmare.
Together we will fight this
and make it back safe from this waterfall
Anonymous
Every night I wonder why
he has to go he has to die.
every night I lay thinking why
I am sitting here having a cry
every night I think the worse
who fault was it was it a curse
every night I lay to sleep
cuddle my pillow and begin to weep
I no that one day I will wake
he will be gone for gods sake
he will be dead and never come back
I feel empty and so slack
if this can be stopped help me please
put my family back at ease.
let him die, let us cry
this is what I wonder why?
Anonymous
A minute of silence the minister said
bow your head pay respect to out men who are dead
the heartache of war can be heard all around
the battle of gun fire a familiar sound.
Our tears will swell into oceans and seas
oh stop all this fighting I ask of you please
no good can be found in the barrel of a gun
each bullet a victim a father or a son
In gods name stop this madness put down your arms
love one and other mean no one no harm
Change our world into heaven away from this hell,
and someday soon well forget this old yell.
for the love of god.................

By Dee Robertson

Back to the top

Cancer is evil

Cancer is evil we all know this is true
But there isn't much you can do
People die and people cry
Family will always be there by your side
Look for the future and wish for the best
Never give up and fight with the rest

Ashley Eubanks 1316 Iuka St. Tama, Iowa 52339

Back to the top

Cancer is a poison

It got inside her body,
Got inside her veins,
like snake,
getting whatever they can get,
their poison is the cancer
Only young, didn't know what cancer was
People would tell me she had it,
But I didn't understand, like it was no big deal,
Like a vicious flu, they said, it will get better.
Every year, her hair would be thinner.
People told me it was the anti-biotic.
When I was little, I thought nothing of it,
But as each passing Christmas came and went,
I saw her dying in front of me, unsure how to react,
As I grew, so did the cancer.
Finally, I was told what this "cancer" was.
My dad told me, her brother. How he cried.
I felt like saying, it's fine, she'll get over it.
It was a nice dream.
Finally, I was 9,
I dreamt that I was at a fair,
and I bumped into her, and she whispered
"Shhh! Don't tell Nanna!"
And I knew she was gone.
Died at her mothers side, in peace.

By Roxanne Bedforth

Back to the top

A Story Of One Boy's Life

You've been fighting cancer since kindergarten
and now it's 8th grade
the doctors say it won't be long 'til you sail the ship away
from where we live in a town of 2,400
and communities around us know your story
the teachers came and told us that we only have 48 hours
and if you made it to Monday... it would be a miracle with soaring colours
but maybe you will
you survived summer and last Christmas
when everyone thought it would be the end
even the doctors
You are stronger than any weight lifter
and braver than any fear factor competitor
Keith, you are in my heart always
and it is so hard to tell your stories
I wear your bracelet in honour of you
and the KMD's on my tennis shoes
I would do anything to trade places with you
my friends say ""I'm there for you""
I sit here waiting for that phone call
hopefully it won't come at all
in a couple days you'll be in heaven smiling down on us
watching us
as we pray for you
Monday will be a school of tears
we will need our blankets and teddie bears
we will write little notes to you and throw them into the fire
while the ashes fly up to you through the colour blue
Please be my guardian angel
guide me through my life
please wait for me at the golden gates
and we can play football and you can teach me how to fly
it's not fair how much you made me cry
or how hard you had to try
baby, you will always be mine
still a classmate of 2009.

By Brittany Wilkins, 14 years old Westby, WI
(Keith Deaver was a victim of bone cancer and survived longer than most bone cancer patients. He will always be in my heart

Back to the top

Young Boy

A young boy who never did anything bad.
And soon he will die and I am so sad.
All these years I have held back my tears.
so have all of his family and pears.
what kind of world is this?
with cancer in other peoples business.
why not someone who should die?
Just not this young guy.
But later we will look back and sigh.
And remember that last sad good by.
By Allison Wilkins, Westby, WI
In memory of Keith Deaver

I hate to wait
it is so hard right now
waiting for those horrible news
waiting for that call
waiting for the teachers to talk to us
waiting for the announcements
waiting for the tears to roll down my face
waiting for the teachers to cry
waiting to hurt my self
waiting to tell my parents
waiting to be taken care of
waiting to die with him

By B. Wilkins, Westby, WI
Back to the top

My Sorrow

I tried to hide my sorrow from you,
but it soon showed,
after you died,
of that evil thing called cancer,
I cried everyday,
that I tried to clean out your room,
to put your sewing things,
away in the closet,
made me think of things i never got to say to you,
so I'm here to tell you,
that I love so so much,
and I will always be here for when you need a friend,
you left all of us so soon,
I always thought that you would live forever,
I always thought of you as my mother,
I love you grandma.

By Danielle Lowe....this poem is for my grandmother that passed away in 2000...we will miss you lots!

Back to the top
You don't know what you have got 'till it's gone

You don't know what you have got 'till it's gone
As I sit and watched you cry today
I have no idea of what to say
We have been friends for a long while
This damn cancer has taken your smile
It seems as if you care no more
Your life is not over you have much more in store
You tell me all the time that I don't care
That's not true, I just can't bare
The thought of you leaving
I won't stop grieving
You think that were not good friends
I want you to know I'm here 'till the end
I will do what It takes to help you get through
Your life is not over, so why do you try to misconstrue
Our relationship, has changed quite a bit
You know why, you just don't give a shit
You don't care if I have something going on
It's always about you, this is so wrong
I understand that you need me now more than ever
I can be there, anytime, in any weather
Your still here and I miss you already
My life right now is so unsteady
When it is your time to go
I will hold your hand, just so you know
I will think of you everyday your not here
I will keep you close to always keep you near
So when you decide to go
Please let me know
So that I can be there
right beside you shedding a tear
I guess I won't know what I have 'till it's gone
My life will explode like a bomb

By Sandi Eckels

Back to the top
When I first heard the news

When I first heard the news
Not a tear crossed my eyes
At first I hated you
But then I realised
That I really hate myself
For not crying 'til the day
I saw you in your coffin
now you've really gone away
By Carrie
I don't know how, I can't see why

I don't know how, I can't see why
people with cancer have to die,
why there is no cure to make it go away.
and people are dying of it every day.
women, men, children and more,
are dying because no-one can seem to find a cure.

Anonymous

Back to the top

Lost Love

You said you loved me I said it too
but there's a difference when I said it to

Anonymous, 2218 Paloma Lane, Harlingen,Tx

Back to the top

My Grandad is dead,
been and gone,
I sit in the seat,
that he lay on.
He's smiling at me,
not in pain,
now he up there,
he's happy again.
A proud man was he,
loved me and all,
even when he had cancer,
he showed us he can stand tall.
I'll never see him again,
giving me a cuddle,
tickling me to the floor,
ending up in a muddle.
The last few years,
seeing the pain,
ill never have to see it,
never again.
He's too good to die,
he would have loved to stay,
why o why,
did smoking lead him astray.
I am so lonely,
memories are there,
that's all I need,
to keep him there.
Keep him there,
in my heart,
he will never go,
never be apart!!
He loves me, why did he leave?

By Rachael, a loving granddaughter, missing my Grandad

Mrs Peña, you are always there for us
Now it is our turn to be there for you.
We will pray for you
All of the way through
You teach us so much
We are blessed by your touch
The day will finally come
For your days of sorrow to be done
Although your cancer is small
We may let some tears fall
Your surgery will make you strong
So you can come home where you belong
We will pray for you at Mass
We are your 8th grade class
Please do not shed your tears
You will conquer all your fears
When you return next season
Will love you for one reason
You are graceful like a dove
You are not afraid to show your love
God will see you and he will not fuss
He will realize that you belong with US!
By Megan Gallagher
Meant to happen by Amanda Lynn
The moon that lights the pitch-black sky
To reveal the countless stars that put the sparkle in your eye
The trees that shade the earth and make it possible to breath
The ability to know truth and not be easily deceived
The words we use to tell how we feel
The piece of your heart that they were meant to steal
All the questions in the world to make you wonder
The ability to see a way out when you're going under
The sun that starts our day
The ability to talk through your eyes when you are lost for words to say
The ground that we stand upon
When it all seems over you find the road goes on
Longing for the "impossible" creating all your dreams
Tears you cry that fill the streams
Knowing happy and dredging pain
This sickness that is driving you insane
As hard as it may seem it was all meant to happen exactly when it did
To show you that faith can lead you in the battle others think you cant win
In my eyes you live on forever through the things that you do
And there's nothing that believing wont get you through
So dwell not on the sickness you've been given
Because how you live is your decision
Five fingers to ball up in a fist And fight back you will beat this
Who am I? by (written by a tweinty-year-old cancer survivor who has been in remission for 14 years)
I love life because of what
I've been through I can't wait to see when a day is new
I did not have a normel childhood,
but I don't think about that now that I am out of my teenhood
I love to write and I love to draw, you can't will tell you right now,
I am say I am not a normel young woman at all
I am learning disabled because of the three years of chemo,
but I'd rather be heathly, than be a Know-It-All
Can you guess who I am yet?
I a cancer surivor alive, healthy, and well
God's promise by Haley~ god bless!
God didn't promise days without pain,
laughter without sorrow or sun without rain.
But god did promise strength for the day comfort for the tears and light for the way.
and all who believe in his kingdom above.
He answers their faith with everlasting live God Bless
Doesn't Rhyme anonymous
That stupid poem ""Bob"" doesn't rhyme
Why would someone take the time?
Writing that poem was dumb
Why don't you go suck your thumb?
Bob sucks ass
And Garry ballz smokes a shit load of grass
I shouldn't have told you that
Go screw your cat
Why are you listening to me?
Why can't you see?
I have no idea what I'm talking about
It makes me want to shout Bob is so gay
I should have told you before today
He can go suck a nut
Because he's probably a dirty slut
Bob can eat shit and lie
Although I couldn't tell you why
On second thought I need some pot
So good bye Bob Your broke ass needs to get a job!!
!!","Suck on that!!!","
Sickness and sadness anonymous
Sickness and sadness fills your life
sens you made that scarifies
sins you pickt up
that smoke and take a long drag
and now it's tiking
tell the day we meet again
and you say its not worth it
cuse now
I'm gone
but love me forever
dead and gone,
Never be forgotten anonymous
As my dad lay next to you while you were in bed
he stroked your hand and said "dad it's time for you to go"
that is when you went up to heaven as if you could hear and know
you are now reunited with gran
you are proberly laying on the river bank catching a nice tan
your reliving all the happy times up in heaven right now
and without a doubt you always made us all so very proud
we will never forget you, never
and we will always remember you as the best dad and grandad ever
Written by Steven Felker (March 2003)","Gladys Felker Oglethorpe, GA.","Yes, thank you, in my sons name(Steven Felker)in memory of his father(Butch Felker). He passed away April 10, 2003,, 2&1/2 weeks after my son wrote this poem."
It's a terrible disease;
That affects millions of lives.
It affects sons and daughters;
And husbands and wives.
People take the news; Different kinds of ways.
It makes some people cry; And puts some in a daze.
Some people pray; And fall down to their knees.
But you've got to be strong; To beat this disease.
This fight can be won; Believe it or not.
You just have to put your faith in God;
And pray a whole lot. So keep your head high;
You'll soon know the answer. And you too;
Will be a survivor of cancer.
This poem was written by my son, for his dad, who was NOT a survivor. But I wish to share his love for his father, to all the survivors. May it bring you a touch of comfort in your fight. God bless!
If Only I could, I would! anonymous
Grandpa you meant the world to me,
I meant the world to you!
I was 10 and I really didn't understand why it had to happen,
but now Im grown to be 15,
and Im just now realizing how special you really are to me!
But I would like for you to know,
If I could ask to bring ONE thing back into my life,to please me....
I would choose YOU GRANDPA !!!
The Cancer Devil By: Patty Ritter Copywritten@ 2005","Patty Ritter Virginia Beach, Virginia
The Cancer Devil, came to me
And whispered thoughtless pain
He choose to take my little girl Into the cancer Rain.
I begged him to go away and leave us all alone
Yet He choose to stay instead To prepare her for his home.
Yet we stood strong despite the pain
We still live on dispite the rain,
When the road of Life comes back
We'll send the cancer Devil, to his Final Rest.
Cancer - I feel sorry Bob George 12 Will cocks DR Manhatan Maine
Cancer
I feel sorry for who ever has cancer.
Im sure it really sucks. Sorry!
Cancer - When I was lying in my bed by Julia Schmidt
When I was lying in my bed
Looking at the ceiling ahead
I wondered when or why
And if I'd live or die
I was prodded and poked
If given something to eat I'd choke
The doctors said there was some hope
As long as my body could cope
I was hurting and so were others
The hugs,the candy,the flowers
Could not take away the pain
I wondered if I'd ever be well again
With the love of people that shared
I knew that they were the ones who cared
I don't know if this is a dream or if it's true
So just tell me what to do
Or I'll die too young to know
And healing step by step is very slow
Cherished memories by Jacob Murillo
Cancer will never take away;
our cherished memories.
it will never take away
our love.
cancer will only make
my family stronger.
Survivor by Merci lujan
I am, and always will be a survivor
I will conquer anything that dares to cross my path.
When he's gone by CJ Holmes Westby, Wisconsin
When he's gone, all you can do,
is think of the times, he spent with you,
When he's gone, all you can tell, is stories about him,
how he was always on top, and he never fell,
even when he was sick, he always wore a smile,
and you'd always go to the hospital, and stay for while,
When he's gone,
you can never think,
all you is stare into the sky, without a single blink,
And when he's gone,
all you can see, is him up in heaven,
We'll never forget KMD
Love in 3 initials - KMD by CJ Holmes Westby, Wisconsin
His name was Keith and he had cancer
you'd always look to him when you needed an answer
but now he's gone and there's nothing you can do
he fought for so long so he could be with you
now we cry when we think of him
the light bulb in our heads never grows dim
he's here in our hearts he's always in our heads
every night we pray for him before we lay in our beds
he's taught us so much like "never say never"
I leave this poem to you KMD 4-ever
Recollections of a Hero by Stephanie- My Dad is my hero
Every weekend when the rays shone brighter
And the grass grew taller, we took our voyage
A bonding trip between a dad and his daughter
That always seemed to make both worlds a little lighter.
Squeezing thousands of sand grains between our toes
as long conversation intertwined with dolphins hurdling ocean waves.
The clatter of seagulls echoed on the distance
And was saturated by the crashing of white caps.
Gazing up at a man so tall near the waters edge
There in that moment i felt safe.
Invincible and protecting he would always be to me.
And FOREVER always will i be his little girl by the sea.
Moons have glistened and suns have set
And a dark sickness has found a home.
The invincible hero has come to a crumbling halt.
But those sea shore memories will always be our own.
The Day I can remember by Marci; in memory of Aunt Carol
The Day I can remember the day so clearly still
The day the horrible news had come
The idea had not been so true to me before
But now it hit me like bullets from a gun
It was a cold September day
And school had been canceled for some reason
So at 10 o'clock when I picked up the phone
I did not expect it would be the rabbi speaking in that particular tone
At first I could not understand why he sounded so apologetic
But when the light bulb went off in my head
And all the pieces came together I wished I had never gotten out of my bed
When our conversation was over And I had hung up the phone
I lied back down And cried until my dad came home
I knew I had heard of awful stories like these
But I didn't know that they actually occurred
I was shocked to find out that some one so young
Could die and never live to see their children grow;
I found this absurd My twin 9 year old cousins
Must be scared for life
I don't think I would be able to go on
And my uncle was left without a wife
It scares me to think that this is all destiny
And cannot be controlled
Fate can make or break your life
And pretty harsh things tend to unfold
Why by Rachell Haynes
Why is it you
why does it haft to be the love i shared with you
it was suposed to be ment to be the illness that you feel
is something that i wont but i love u
and god is taking care of u and i will see u soon
Tears by Natasha lauzon
Tears
the more you make them
the more you do
every thing you trust
goes away
A girl named Alex anonymous
There's a girl named Alex she died last august.
she died from cancer
and now my school is following what she has done
to help save her life.
Alex started a lemonade sale which was for kids with cancer.
all the money went toward a cancer care center.
my school is doing her lemonade sale
and will donate the money too.
I thank my school for helping Alex
This poem was written by Nicole when she was having her bone marrow transplant. - Nicole is my sister. I am Elizabeth
I have love
Just like a dove.
But this thing, this cruel, cruel thing
What exactly could this bring.
It has brought so much pain
That sometimes i'd rather live in vain.
I wish it would go away
and stay at bay.
My family and me have been through to much
and its only a small bunch.
I used to be a dancer
but now i have cancer.
I miss my life so much, where as it all gone
I'm NOT very fond.
MY BROTHER By Nikki Collins, march 2005. This poem is from a loving sister to her brother who was recently diagnosed with Luekemia
The day i found out that you were sick
is definetly something i'd never pick
It made me feel sad and hurt too
But that's nothing compared to what your going through
I know that your strong and can get through this
But i do and will forever miss
Seeing you at home everyday
And watching you ride your bike and play
Your still young at only thirteen
Why has this happened its not in our gene
But i know in time you will recover
And do all that stuff coz you're my brother
I love you so much
And it hurts to touch
Because i know your in pain
And that it drives you insane
These memories are treasured deep in my heart
And nothing and no one can pull us apart
The things you do to make me laugh
Like listening to you play in the bath
The splashing of water and talking to your toys
Is definetly something that never annoys
Like the times when where watching T.V
something funny happens and you look straight at me
I know that sometimes you find it hurts to laugh
But waht you can do now is just enough
To make me feel happy and special inside
instead of being snappy and trying to hide
Whenever you need my help im there
And i hope you know i truly care
So keep it up your doing great
And although your my brother You're also a good mate!!
live everyday as if its your last!!!!!!!
anonymous
Its hard to explain For Malik
Its hard to explain just how I feel,
This moment in my life just seems so unreal.
It was only months ago you were up and on the go,
No one could have imagined that this would unfold,
Into a nightmare that we cant escape.
The site of you in so much pain, distress and dispair,
I wish the Lord would just take you there,
away from the struggle you are fighting so hard,
to a place of serenity where you will be peaceful and calm.
I never thought the day would arrive that I would watch my nephew die.
But today it seems the time is near,
your sweet little voice I will no longer hear.
Your smile, your hugs, your loving ways
I will always treasure,
You have left a mark in my heart
that will last forever.
Humble Cry by Sherry Maxwell 10106 Iron Mill Rd Richmond, VA 23235 USA
Cure dear Christ the cancer That seeps within my soul
You Lord are the answer You can make me whole
Bring me Lord your mercy And your loving grace
Show me what I'd dare seek Turn to me Your face
Miraculous Redeemer Gentle Shepherd King
Light of heaven bring near Praises now I sing
Lord of all creation Ruler of the sky
Know my adoration Hear my humble cry
Protocol by Lauren black – Australia
Run lonely stranger,
Run far and fast into tomorrow's past .
Leave living within where your spirit controls it all.
Forget the worries of today.
Forget all you can't grasp and hold close.
Remember to push free all you can hold near,
Later you will learn it is all for the best.
Hold nothing dear,
Have no parting pains, No lost loves,
No dieing cramps for the one who was.
Take life as it comes
Take death when unavoidable.
Release the nite
and fly where you may, your spirit knows the true flight.
Harbor nothing false within you, express confidently your feeliings and goals.
Forget their feelings, you can not live their feelings from your flesh.
Truth is known without question or answer,
it is known before said. It lives inside, hidden by our own fears.
Loneliness grows like a cancer, eating away until we lose or kill it,
Satan wears us down and we are his tools against ourselves.
Satan makes our hate turn inward to destroy us in the illision of freeing us.
A master of deception, he taunts us in ways we love.
He unleashes his revenge through us ,
at God and ourselves as he lets us feel we are in good grace with our Lord.
Diabolically he can take us under while we assume wee in the right.
Day , Nite NEVER sleeping and waiting on our slip.
CAN'T STAND THE PAIN - OR FRANK MORLEY (A GENTLEMAN AND MY DADDY)
CAN'T STAND THE PAIN
I CAN'T STAND THE IT AGAIN,
SEEING YOU IN PAIN,
SUFFERING ALL YOUR ILLS,
THE CANCER SPREADS AT WILL,
MY LOVE WILL ALWAYS GROW,
FOREVER,
MORE AND MORE,
My auntie by Sophie Prout 13 years old
My auntie had cancer now my auntie has gone
she can rest in peace
but she is in my mind all of the time
everyone cryed everyone was sad
but we all new it would be soon
it still does not seem really
but it is
but she gave a great fight
i will pray for her every night
LMS by Kristiana supporter of my best friend and all with LMS
LMS IS THAT WORSE THAN PMS?
YOUR HEAR THINGS LIKE MET PET, CT.
EVERYTHING IS NOW AND THEN YOU WAIT.
TAKE A NERVE PILL WAITING TO HEAR
WEATHER YOU ARE GOING TO LIVE OR DIE.
YOU ASK HOW ARE YOU GOING TO TREAT ME
NOT GOOD WHEN DR SCRATCHES HIS HEAD
AND SAYS LETS TRY GEM/TEX. SIDE EFFECTS ALL ROUND
CAN NOT EVEN FOCUS
I AM SORRY IN CHEMO FOG
YOU ARE WHO?
LIFE EVOLVING ALL AROUND ME WHILE I STRUGGLE
JUST TO GET FROM CHEMO TO CHEMO.
GOD IS MY NEW BEST FRIEND
CANCER HAS TAUGHT ME
PATIENCE COURAGE, STRENGTH I DID NOT KNOW I HAD.
FAITH, DETERMINATION AND
PHENOMENAL HOPE IN DREAMS OF A BETTER TOMORROW
Chaotic by SYIM-LOH/2005
"RECNAC" Creating chaos and fears in the world
Threatening to distort enchanting twin peaks
Notoriously, a sly and malicious fiend
Unashamedly, a beast to the breasts
Benigh to metastatic, bullies they are
Grueling cognition, incapacitating character.
Taxing emotions, causing disaster.
Challenging and fatiguing….
No experts are we, true experts they are.
Survivors with poignant experiences, you must hear,
Full of hoping… and coping to be shared.
Encounters, sending us clambering and clamouring,
Beauty of life, savor one must, while one can.
Thanking the almighty, health is indeed wealth
Prayerfully, this cancer we shall overturned,
Lets turn it and live one day at a time.
Dancing to a new tune,
"R-E-C-N-A-C" in and out
Till our creator wipe all C-A-N-C-E-R out
forever and ever!.
My dad died anonymous
My dad died when I was 5
he didn't have a chance to survive
he lived life in a way and next day he was gone never again
I'm fourteen now no dad here
now I cry still on my own
every ones moved but I'm still alone
My aunt has cancer by Nick, - Nebraska
My aunt has cancer, I don't know how, i sit and wonder why.
I get mad at God and often say i hate him.
I know its not his fault, but who am i supposed to blame,
its all just bad shame.
I walk to see her on her bed, in pain, holding on to her cane.
I give her a smile and she smiles back,
I know it wont be long till she gets back to her mom my grandma.
You never think it will it happen till it does,
then you just sit there in shock, and hope for the best.
You find out there is 2 months till she gets to end her pain.
It's good for her but bad for us she leaving us here on earth.
We stand by her grave all in tears as a father, brothers, sisters, aunt, husband, and a mother.
it is not fare but she is were she needs to be.
I will always remember how she made me feel when i was around her,
I will always remember the smell when i was around her,
I will especially remember all the great times we had with her and
I will never forget her and her smile.
I will miss her and I am really mad,
I dont know how to express how i feel
I just want to crawl in a hole and never come out
to have her be hear with me forever.
I LOVE MY AUNT SUE!!
When you look at me by: Krista Hurst age 12
When you look at me
What do you see?
A drunkie on the streets
A girl who took the beat
Nothing can prepare you for the real world
So you yourself must take a stand
And say no to the things you are pressured to
I look in the news paper
Guess what I see
Another rape Or a killing Or some one who took drugs
So next time you try
Just think of those other kids who were out there
On the streets by them selves...
You're not alone
Not at all
I am not that kid by: Krista Hurst age 12
I am not the kind of kid you see on the streets
I am not a drugee but, you still judge me
I am not that person who cuts themselves
I am not that person who cares about only her self
I am a kid in the world trying to figure things out.
The surgery by: Krista Hurst age 12
They said
The surgery would make him better
But instead he died of it.
They said
That he would be fine when he got out
But instead he died of it
They said
The surgery would make him better
But instead he died of it ……………..He was only eight why?
Why him?
He said that he would come back anonymous
He said he would come back
Every day I would get a call
He would say don't worry I'll come back
But one day as I was waiting for the phone to ring
It didn't and I fell asleep on that couch
My mother awake me
She rushed me to the hospital
We went in to see him
You know what his last words were?
"I'll come back"
"DEFINITLY"
"YES!!!!!!!!!!!!!!!!!
In support. by Bernie D, PEI, CANADA
In support. I shaved my head and changed my look.
just one small comment in lifes great book.
I'm here for you, is all I mean.
To add strenght, and hope to all you dream.
Side by side, we will win this fight
day by day and night by night.
no more dodging that double edge knife.
We will be champions of this game called life.
Daddy is real sick by Trish Mass
We found out a month ago that daddy is real sick with lung cancer
I cant handle the pain seeing him cry and
cant handle the thought that he might die
I talk to him everyday but its not enough
he is being so tough
he's got a real weak heart
so surgeries and chemo are no start
were do we go to begin to make my daddy better
I'm 27 and feel like I'm 10 this is my daddy
my kids grandpa, he is all man he raised all 8 of us
gave us a great home he owns his own business and now what
why why him its so hard to believe in anything now cause
I know soon my daddy will get really sick
my mom always cries and i get scared she's sick too
not with cancer but other things
she is daddy's support `
I don't understand any of this and I'm not sure i want to
i want his pain fixed and i want him to be able to enjoy his life
why my daddy why
I know this isn't a poem
but its my thoughts
I love you daddy
As the winds of time blow anonymous
As the winds of time blow softly
and whisper so you can hear,
I really love and miss you nan
and wish you were still here.xxxxxxxxxxxxxxxxxxxxxxxxxxxxxxxxxxxx
Cancer hurts by Sammie 15
My poem is not a poem...But...what i saw:
The first time i heard those words "" Kids, I have cancer"" i didn't know what to say or think.
I only saw a bright light & a blur.after that time must have passed,
The next thing i saw was this pale figure lying helplessely on a metal bed.
The nurses were talkin' But all i could hear was a blur...
The only word i did hear that hit me hard...
Was one deathly word & it kept repeating in my head...Death.
At that point i imagined myself running towards her screaming at the top of my lungs..
shouting ""NO""...
and all everyone did...was act like nothing happened...
I began to cry...
my whole energy to do anything trickled down my face...
And then it happened...she was gone...
My world, my strength....was gone...& all i could do was cry & cry...
Everynight i pray..that up there she is better...up there she is happy...
And everynight.. when the shiniest star twinkles and gleams...
I smile, close my eyes.. and keep the happy sight of her in my head...
And dream a happy dream...of being together with her again...
Cancer can take away the one's nearest and dearest to you...
But they can not take away Memories...
Cancer hurts!
My Grandma by Xylina Nicole Vasquez
My Grandma's in the hospital, I miss her all the time,
I want her to come home, cause she's worth more than a dime.
She always cooks, and always cleans, we can never do anything, cause then she turns mean.
I want her to come home, I want her here fast, cause I know she loves me, especially when the days pass.
I love my grandma, I love her very much,
I like the way she talks, and the way she must.
He started this poem by Elizabeth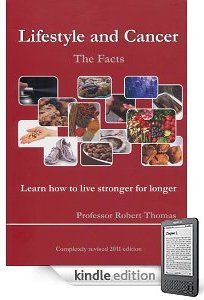 He started this poem so long ago but never finished he had to go
he took off without me gave up his fight
but it wasn't on purpose that he left that night
as i went threw his room i read notes that said
that he didn't want to go that he was scared to be dead
and then i saw the poem that tore my heart
if you wait and listen ill begin from the start
"My dearest friends you have helped me more than you could know
and just because i am not here doesn't mean
I'll go in your hearts i lay forever if you let me stay
in your thoughts ill always be wouldn't have it any other way
I'm sorry i must leave you here but you heard what the doctors say
I'm sorry to have to tell you but your cancer will end you someday"
I cried for nights after that even though it wouldn't change what god had done
and planned for me could never be rearranged
don't shed tears or loose track of years and never let me go
don't hide yourself or your heart always let it show
this poem i write wont have an end
and neither will i even if you see me dead ill always be right by your side
to this day i miss him but i know that he is there
and i try my best to stay strong even if it isn't fair
ill never forget what he told me or what he helped me learn
ill never forget that i love him and that it was just his turn
This is a poem in memory of my dear mother-in-law - Karan Bostock
When we were born we were given a candle
This candle was mum who lit the way in our darkened days
She kept us warm, forever by our sides.
The candle was with us on whatever journey we took
It did not flicker, the flame bright in the stormiest of winds.
Our marital families were also able to share the warmth of this candle
The candle made them feel loved, just as it had done her own.
The candle shone out, and others felt the warmth of her flame
Feeling loved and cherished as the flame grew stronger
Everyone wanted to be around this bright enticing light.
The flame from the candle started to flicker
A different kind of wind had blown in, the strongest wind of all.
The candle tried to light the way and encourage others to keep their inner strength
But as time passed the candle struggled to fight the power of nature.
It was the saddest day when our candle blew out
But we take comfort in the knowledge that it will light again.
For a light so cherished shall be held by God for others to share
We shall see the flame arise as bright as any new star.
Look to the sky sense her spirit around you
Feel the warmth as the candle relights.
Never forget, this light will live on
As she remains within our hearts and soul.
WHEN U LOSE SOME ONE by Samy(13 teen)
I NEVER LOST A PERSON
BUT I LOST MY CAT S
HE DIED OF THE F**G CANCER
I HATE CANCE AND I KNOW U DO TO,
MY FRIEND LOST HER GRANDMA
AND I ALLMOST LOST MY NANA
AND IF I DIE I WOULD HAVE A BIG FROWN ON MY FACE
SO LETS PUT A STOP IT AND PRAY.
My brother my hero by Sandra C
i didnt mean to find out, i was only lookin for a movie... i
picked up a book and it fell...omg what the hell?
CANCER big bold letters, nothing like beautiful feathers.
cancer in the back? did it attack?
is it bad... i cried for an hour or two...
i didnt know what to do..
im young, is it like lukemia or somthing?
will it go away or come back every day?
i love you mikey, i never get to see you we live 2,000 miles away.
i come for the summer and i leave its a bummer.
i havent told him i saw it. maybee i should...
what caused it? im scared to ask. i should hes my brother...
we dnt have the same mother
but the same daddy and he is saddy.
mike.. i know this is a cheesey poem
but if you ever see this i want you to know i love you with all my heart.
to all of you out there
let them know you know they have cancer.
and to the ones who are infected let them know to.
To Gracia by Your Friend
I don't know how hard it is Or how it feels like To have someone very dear to u suffering from cancer But I know how hard it is to Have a dear friend knowing exactly How it feels like I wish I knew what to do I wish I could make the pain go away Or at least carry it for her But guess no one really knows how I can help
A miracle: by Stephanie Mac
I Do Waking up before the alarm An extra hour, early up
The rays of the sun glittered through the glass window
The lawn was set, flowers abundant Pinks, reds, whites, her favorite colors
Breakfast chatter downstairs with high-anticipated voices
Something exciting waiting to happen today
He put on his suit and stretched his aching bones Standing in front of the mirror,
"I never thought this day would come"
His pale face gives way to the battle
Fighting with every muscle for 10 years strong
But after today, he could rest
His foot crosses from the grass to the white runner
She walks out of the house with elegance
"My beautiful little girl" he whispers to himself
She floats towards him and their arms clasp
Her eyes filled with tears "Daddy" She says and smiles
He squeezes her arm close to his to make sure this moment is real
They walk arm and arm down the aisle
Side by side, continuing down the road
Dear Tammy, my love by Sky.
I love you tammy baby
I love you with all i am and wont ever leave your sight..
Ill be the wind thru your hair, the sun on your skin, ill be in your head ..
Maybe be lucky to meet your dad,we wont leave you baby.
I fought as hard as i could being as strong i could.
Jack will meet his mommy,i will meet your daddy.
Dont weep or grief at my death shoen ..
ill have no pain,ill be in your dreams my love and tru everyday.
Tell my boys i love them and thank you for all your love hope care yous gave me.
Baby thank you for your trust,unconditional love,
for being there for me from the first day we met.
When you listen to the song all for love,feel me with you baby.
God baby ill love you forever..dry your eyes and feel me with you.
Love your man sky XXX","Sky...
Cancer is hateful! by Lindsay-ireland
I miss you mam oh so much as the days go were loosing our touch
Im frighened that i might never see you
wonder if anyone feels the way i do.
Nobody told me you were going to die I just wish we could have said goodbye
I didnt understand what was going on i wish i could of b4 ud gone.
I'm sorry you went through what you did it feels so long
as if i was a kid i pray for u everysingle night
hoping some day there would be light.
the tears just come upon my face
sometimes i could cry in the middle if a race
i even wish that i was dead because ""i love you"" you once said.
I write 2u all the time even if its just a line
well i guess its time for me to go and let you know that i love you so.....
LOVE AND MISS YOU MAMMY.
Mom by Orange Crush..(ps-sorry im no that good of a poet)
Mom you are so, so strong,
i don't understand what went wrong?
Your cancer is back again for the seccond time,
I wish all of this would only cost us a dime.
You are the nicest person i know how could this happen to you?
After all the hard times you manage to keep a smile not a frown
I want you to know that no matter how hard it gets I am here for you always...
"ITS NOT THE END" by Alexandra Hansen
You Feel you've reached your limits, but you know thats not true,
you're life can out go this, its all up to you.
just reach down inside, for the strength to beat,
just keep on living the days,
So you can get back up on your feet.
My hero by Pippa Turner ","carol turner
What is there left to say to someone whose lost a dad and a best friend,
when all the comforting phrases have been said.
Because he was my best friend the one I could turn to when no one would understand.
The one who would fight my corner regardless of wether I was right or wrong.
So who do I confide in now hes gone forever
and taken with him the hugs and the promises that everything will be ok
and the voice that I will never hear again.
What is left to salvage now I've not chance of seeing him one last time,
memories will not bring him back.
I can only take comfort in the fact that wherever dad is he will always be with me.
For dad will always be listening and watching over me.
My hero written by Pippa Turner aged 15 My daughter wrote this for me to read out at my fathers funeral. He died of small cell cancer of the lungs and liver on the 27th June 05 My Father,
My mom has Cancer anonymous
My mom has cancer,
I dont know what to do,
I cant stop thinking about it,
I dont want her gone,
It worries me so much she's gonna die in her sleep,
I love her so much i dont want her gone,
Please God,
Help get through this and help my mom,
I will do anything....
What she was anonymous
A beautiful blonde is what she was, until this cancer became a lost cause.
In time it got better, only to get worse
Such a wonderful person as herself did not deserve such a curse.
"There is no cure," the doctors did say
"she has one month left you need to take it day-by-day."
Her condition worsens we have not one idea what to do
trying everything we could, to help her pull through.
God is all that can help her now
Time is fading fast I'm just hoping he'll allow this horrid cancer to pass.
I look at her older sister with tears in her eyes
on the outside so strong but on the inside just dies.
But then i see her in that hospital bed a smile on her face the new wig on her head.
She knows she has little time so helpless she is
but if you were to ask her how she was doing her reply would be,
"Just fine."
I'll continue to pray for her day-in-day out
because Gods Will will be done and in that I have no doubt.
"WE LOVE SARA"
Leukaemia by Jericha www.cancerpoems@jericha.com
Day and nights go by,
i think about how much i love you
and not matter how much i think about
it doesnt change the fact if i can see you or not...
days and nights go by im thinking to myself its not so bad....
loving the one i never get to see... us both dieing inside...
keeping the relationship going by what we have...
the computer i know it may sound stupid
i know it may sounds gay but the only gay thing is you
thinking that im retarded for making this poem
for the one that i love!
see...what made me think of this poem is we were talking the other nite...
i bet that you... have never had a boyfriend or a girlfriend...
have some sorta cancer... s
ome sorta disease,
well your talking to someone here that has, l
emme tell you..it dont feel to great once you find out!
it may feel like you have your last breath to say,
i love you, to the one that you love or your heart just drop...
thats what i felt like days and nights go by....
just thinking to myself things cant be any better than it is now,
i have the one i love my family my friends .....
i just want some genious to come along and cure this nasty kinda disease that kills people....
i take a stand... against cancer Leukaemia, days and nights go by, they say they'll be ok..
they say they'll be just fine i just cant stop saying that,
i love you baby. i think about my baby
i think of how perfect they are!
just be thankful i got them i know
i am! just be pleased with that you have now
i sit staring out the window... days and nights go by......
Just Pray

Think of it this way:
How would you feel,
To lose someone that you love for real?
Because cancer came and snatched their life,
Just imagine all of your strife.

At this very moment someones in pain,
While everyone else is being so vain.
The world might not have to be this way,
If all you do for once is pray.
Candle of Light

Be a candle of light;
To someone today.
Bring hope and care;
A long their way.

Reach out your hand;
To a survivor's path,
Help them now;
To smile and laugh.

For love is healing,
No greater gift.
Found in a heart;
Who gave a lift. .......................... Author; Mona Adams .. survivor
My dad has cancer my life went from perfect to horrible.
I'm just a regular girl who had a regular family never expected this my dad would always come to my basketball games but has become too weak, weaker and weaker everyday ..this still isn't real and I feel as if people have given up hope he doesn't have much longer but this cant be happening what shall I do I wont believe it until the day comes I don't ask many questions because I don't want to no. I don't no how to appreciate the time I have with him now what shall I do the truth hurts and my life will never be the same I am just praying for a miracle why does my dad deserve this ..anyone but him he is the only person that understands me and helps me he is so strong and never complains .. there's no way I can live with just mom I don't no want to do I could write forever about u.. I just pray for hope and that u live longer and suffer less please ....... Emily

Dear Mom,
Dad has cancer,
I don't know what to do,
I try to stay strong,
for me and you.
I'm only 15
I'm not ready to loose him.
All I can do is pray to God to cure him.
Got inside her veins, like snake,
getting whatever they can get,
their poison is the cancer

Only young, didn't know what caner was
People would tell me she had it,
But I didn't understand, like it was no big deal,
Like a vicious flu, they said, it will get better.
Every year, her hair would be thinner.
People told me it was the anti-biotic.

When I was little, I thought nothing of it,
But as each passing Christmas came and went,
I saw her dying in front of me, unsure how to react,
As I grew, so did the cancer.

Finally, I was told what this "cancer" was.
My dad told me, her brother. How he cried.
I felt like saying, it's fine, she'll get over it.
It was a nice dream.

Finally, I was 9,
I dreamt that I was at a fair,
and I bumped into her,
and she whispered "Shhh! Don't tell Nanna!"
And I knew she was gone.
Died at her mothers side, in peace. ......... Roxanne Bedforth
I Tried to Hide my Sorrow

I tried to hide my sorrow from you,
but it soon showed,
after you died,
of that evil thing called cancer,
I cried everyday,
that I tried to clean out your room,
to put your sewing things,
away in the closet,
made me think of things I never got to say to you,
so I'm here to tell you,
that I love so so much,
and I will always be here for when you need a friend,
you left all of us so soon,
I always thought that you would live forever,
I always thought of you as my mother,
I love you grandma. ................ Danielle Lowe....this poem is for my grandmother that passed away in 2000...we will miss you lots!
My Mother, My Nana, Myself

First my mother, so young, so unfair
Next, my Nana it had not even been a year
Cancer had found us, and it had taken over our lives
It had made both of them sick, It had killed all of us inside
Even when we weren't talking about it, cancer was always there
As I looked at them with sadness, still without all of their hair
We laughed, we talked, we played with our kids
But cancer stood with us, never knowing what it did
The invisible demon, sitting quietly in the room
Filling us with sadness, with fear and with gloom
I began to wonder and worry about myself
Would I be next, would my life be put on the shelf?
Cancer had already taken so much, how could it take more?
Now the blood test showed I would be next through cancer's door
They want me to remove my ovaries and breasts
Hasn't cancer taken enough without ripping open my chest?
I look at my children and wonder what lies ahead
My prescious little babies, the tears I have shed
Cancer is with us, each and every day
It has affected us all, each in very different ways
For some we are angry, others are sad
For me, I hate cancer, I couldn't be any more mad
What it has done to my life, to my family is not fair
Cancer is evil, and it just doesn't care
So I'll do all I can do to keep cancer away
I will fight cancer with all that I am, each and every day
I'll say good bye to my ovaries, and so long to my breasts
I will try not to shed a tear as I look down at my chest
Cancer has taken enough away from me
I cannot lose any more, why can't cancer just see?
Please cancer, hear my prayers each night
Please cancer, for once do what's right
Walk out of our lives, AND LEAVE US ALONE!
Go away cancer, our lives you can no longer own. ..............................Jennifer Cavers


This is the word that ends a life and ends some peoples hope
A word that destroys us all no matter how it is spoke
A word that is best not to be heard
A word that breaks us down until it is cleared
This is the word that makes us sad
A word that is if ofen said
Started off one in a few but has now dreadfully spread
This word is hurtful, breaks us down but it can be defeated
if we all stick together through this illness that is unluckily repeated ............. Toria 12
Come Back

If I could have just one wish,
I would wish that you were here each day,
To look after me and tell me what was right and wrong,
To hear you breathing when we speak to each other,
To feel the warmth of your hand in mine,
And when my heart goes to your chest to feel a heart beating ... alive,
Knowing that you were here and you would never leave my side,
Knowing you were a brother that I could still have fun and muck about with,
Knowing that when I needed you, you would be there,
And know that you wouldn't have to sit in pain,
Now you're gone and wont come back,
I need you so but there is no way I can see you,
Until one day when I come to visit everything might be back to normal,
One day,
In the future,
Who knows,
Now that I've been diagnosed we meet earlier than expected. ....................... kathrynhughes

Chin Up (in memory of an amazing brother who kept his chin up and beat the cancer)

This thing won't last forever,
You'll get over it, you'll see,
Things will very shortly,
Be like they used to be,
You just keep your chin up and on this you can depend,
Everything will turn out right,
Believe me,
In the end,
xxxxxxxxxxxxxxxxxxxxxxxxxxxxxxxxxxxxxxxxxx ......................kathrynhughes
Cancer People think they're different

People think they're different,
People think there strange,
But I think there just the same,
Like normal people,
Living in a normal world.

Just because they have cancer,
People classify them down,
People stare and glare
And whisper within the group,

Cancer comes and goes,
But the love and support never goes,
You'll never know if you have it,
But then it hits you, the pain.

Your loved ones gone,
Your loved ones vanished,
Gone with out a word,
Although, not everyone goes,
Some live.


DADDY I AM LOSING YOU TO CANCER
and I don't want you to leave me like this
dad I will miss you ever so much
why you, I don't understand
I am only 14 and losing my dad.
when we found out the news,
a couple of months ago.
we thought it was little
but we were very wrong.
he made it through all those horrible treatments,
thinking that they got most of it.
then came the day when he fell very ill.
we took in to the hospital
thinking he just needed to eat.
I guess we never faced the fact
that cancer never dies.
so when I walked out of him room the next day,
and saw my mom and grandma talking to the nurse
with tears rolling down my moms cheek.
I knew it must not be good.
I asked her what was wrong and she said it is bad.
I wrapped my arms around and she said we will make it through this.
now I must face the fact,
that my dad only has a month to live.
I will never forget how we played ball together,
or how he came to support me at every one of my games.
he knew of all my dreams and tried his best to make them come true!
but there was one he did not now,
that I dreamed he would never leave my side.

I will miss his laugh
and every part of the life we spent together.
he was the greatest man I knew
and he will live forever in all our hearts,
cause he fights so hard for just another day, in all that pain.
I hope he knows how much I love him,
I know we had hard times, but we must not think of them now.
I am making this promise to you today,
that I will live my life to the fullest
just like you would want me too.
I never gave up on you and I still believe, that in my heart you never died.
cause one day we will meet in heaven to live our lives through.

I love you dad and I always will forever and always.
you fought the cancer as much as you could
but that horrible curse is just to strong.
please know that I love you more than you could ever know
and not to worry I will be fine,
my mom will take good care of me just as you would want her too.
now I must say that you will always be in our hearts
and I will end this poem with a great memory of a time we spent together.
I remember the days we would shoot baskets for hours on end
only stopping for a quick drink.
playing 1-on-1,
around the world, and even horse.
how you improved game so much
although I never beat you once,
thanks for leaving me with so many memories........
I love you dad for ever and always!!!!!!
we will all miss you dearly!!!!!! .................. by your loving daughter: dani Alldredge
Watching you die made me cry

Where do I start I know with my broken heart
its been three years all full with tears
we did not know how much it taken over you oh grandma
I miss you so when I had seen you in the hospital
you smile at me and say I will be ok
my heart pours coz now I know you did that because you had to go
it was so fast 2 weeks max .no one new you had cancer
but it was true you had to hide it
why .why .why
we could of help you I did not what you to die
I miss you so much you was like my mum
you was the only one who knew me
the only one who loved my children like your own
now I feel all alone I just cant say how much I need you today .
my granddad he love you so.
when you left he left too inside
he was so alone no one could help him
his love for you made him weak
he never eat nor sleep
we all did all we can
nothing we could do would make him see you
just look down on him

Well it all got to much granddad got sick too
cancer was slow with him more
Cruel it's taken one yr and slowly killing him
we watch as he just let it take him a way
he refused all drugs and all treatment .
soon he passed on to be with you
we feel a bit better knowing
he was not in any moor pain
but still it hurts
but now I feel more on my own
fear of my dad getting cancer ...scared and lost .
god bless you both ,
all my love and heart x x x",......................... Michelle

This might not be a poem,
but am only 11 years old .
My daddy is not here so my sorrow is bad
so I can only say so much .
My daddy was not there when Mom took my tears.
When I needed my dad the most ..................... God was there. ..........Chelsea Costner

A beautiful blonde is what she was,
until this cancer became a lost cause.
In time it got better,
only to get worse
Such a wonderful person as herself
did not deserve such a curse.

""There is no cure,"" the doctors did say
""she has one month left
you need to take it day-by-day.""
Her condition worsens
we have not one idea what to do
trying everything we could,
to help her pull through.

God is all that can help her now
Time is fading fast
I'm just hoping he'll allow this horrid cancer to pass.
I look at her older sister
with tears in her eyes
on the outside so strong
but on the inside just dies.

But then i see her in that hospital bed
a smile on her face
the new wig on her head.
She knows she has little time
so helpless she is
but if you were to ask her how she was doing
her reply would be, ""Just fine.""

I'll continue to pray for her
day-in-day out
because Gods Will will be done
and in that I have no doubt.
......... WE LOVE SARA

Dear friend,
I was worried when I heard you had tests to do,
I was shocked when I heard what was happening to you
I was sad when the drugs made your hair fall
I was scared when I promised that I would call
I was ashamed when I made an excuse not to come
I was sorry you waited alone in your home

I am happy I rang you to say Id be there
I am glad that you looked great - even minus the hair
I am grateful you forgave me for being so small
I am pleased you would have me a friend to call
I am lucky you didn't show me the door
I am amazed you're the same as you were before

I will promise to be there in future for you
I will do whatever you want me to do
I will cry with you when you are sad
I will listen and hear any problems you had
I will never avoid you ever again
I will check how your doing every now and then ......... Lynne Davies ,Cumbria

It makes me mad,
My sister died
And now I'm sad. .......................... By Ben Collier. In memory of my sister Anna.
Life

Life is hard,
life is tough,
keep on trying because its not enough.
use your senses and your brains
stop now and life will stay the same.
your never alone ,hope is always by,
so you go out there and try,try,try. ......... Shangara Flora
As I sit here alone and think of her face
wondering, wondering why it has to take place.
A battle once won or so we had thought
now the cancer is back a cure we had sought.
Now the fight starts again to win this deadly war
to hold on to my mom and settle the score.
My heart breaks for her and all that she faces
and all I can give is love, support, and embraces.
Unfair it all is this terrible disease
can take such a toll don't destroy her please.
she's all that I have and all I want to be
I can't live without her don't take her from me.
God help her be strong and win this fight
so she can stay with me and be my shining light............
...................... Gennie Painter (mother has breast cancer for second time and is considered incurable)
TIME

Isn't it funny how time doesn't stop for anything?
It just keeps ticking, as we wish for even a five-minuet break.
A break from feeling helpless,
a break from feeling impending doom,
a break from feeling broken.

What we wouldn't give to turn back time,
when we feel like it's running out.
How our entire soul aches,
for peace and understanding,
in our darkest time of sorrow.

Feel heavy the hand on your shoulder,
as God endures the days with you and gives
you strength when you have none.
Hope now and fear later.
Hope now, that tomorrow will be a better day
and yesterday stays past.
Remember those who remember you and gain strength.

CANCER - Why don't you just go away

Why don't you just go away?
Nobody want's you!
You are so rotten
You think you can just come and take over
You think you have to take someone so special to me
You cont care what you are doing do you?
Because of you they say only 6 months to a year.
don't you know that hurts?
we need her
I look at picture of me and her from a while ago
she looked good big smile
but because of you we don't see that smile
because of you she cant hardly move
because of you she don't go to church anymore
because of you she don't smile when she gets mail from her fluffy
God changed his mind he don't want her
so you can go away
make me and my family stop crying
make my Grammy smile again
because of you my sky's went from blue to gray
my sun went to rain
my everything was flipped upside down
you wait till they find a cure for you
you just wait......................... Tabitha Morrill

Just For You Mum!!

Have you ever felt a cold breeze hit your heart
Like the wind was blowing it apart
Had you spinning like a merry-go-round
Indication of a storm touching down
I wish that I could weather any storm
Bit I guess its just a heartbreak from the dawn
It was a day that I'll always remember
The saddest day in December

Been thinking of you
And everything you did
Just sitting away watching the days go by
Lately I've been torn apart
I wish you didn't break my heart
But someday we'll meet again
Opening the gates of heaven

I'm on my knees praying god 'help me please'
Bring my mum back to me bring her right back
If missing you is right then I never want to be wrong
Instead I drown myself in tears
Sitting here writing another sad poem..... ..... LAURA WHITE AGE 17

I close my eyes when I get to sad
thinking how could things have gotten so bad
but I believe them when they say
everything will be better on a soon someday
Cancer Kills

Dad, this is for you.

You survived.
So why am I still crying?
I know that everything will be alright
Why am I weak
When you've been so strong

You fought this alone
Wouldn't tell a soul
I had to.
I couldn't keep this inside
How did you?

Every day you grow stronger
My heart tears open a little more
And a little more of me spills out

My dad is healed, I tell myself
There is no reason to be afraid anymore
I wait and receive no answer.
I'm lost inside myself, curled up somewhere
Too frightened to believe the truth

You may not die, but I'm still grieving
Cancer kills, no matter what. ........................... Chelsea Moore


Frightening
Horrible
Terrorizing
Terrible
Wrong
Stupid
Bad
Not Right
Memorising
Horrid
Ridiculous
Difficult
Scary
A poem written by 3 girls whose friend's mom had to die of cancer that was running all through her body.. Hannah

ONLY ? YEARS TO LIVE (still alive)

I am a teen and I'm seventeen
I wish I could speak and all of you would hear
I have a terrible disease referred to as cancer
by all means is painful and it makes me weak
I cry daily or better said I weep

I don't want your pity or any kind of sympathy
I'd just simply liked to express a peace of mind
I love my life and love my family it hurts me more to see how they suffer
than to be sick I pray to god for I have only but 2 years to live
How I wish I could be once again a healthy kid
to run and kick to play and fall and scrape my knees

But cruel reality is I can't do anything but dream
I know that all of us cancer patients are in a constant war
we all wish our red cells and white cells could live in peace
but since they don't all we can do is wish
so as I wait here on my bed to show up for treatment this very next day

I'm very thankful for each day,
every breath and every kiss received from all the people who care.
My doctor has become like my second dad
he said to me that life is only the start,
to meet paradise except that some people meet it faster than others
and he cried when he told me that soon morphine wouldn't be the only thing to calm my pain
and that soon when I'm with god cancer I will no longer fear.

Please if you know any one that is cancer sick please love them
and say it loud enough to make it clear,
there is no better treatment for any disease
but the love received while they are crying.
Maybe they wont all show it but believe me
I tell you from my heart their heart is weeping

It is still so hard knowing
you are gone for ever from this world.
I can see your face,
Your great smile that could light up a room.
I treasure our times together.
The day we buried you
Three hawks flew above the trees.
I just knew you were there.
I blew you a kiss and they were gone.
I know we will be together again some day
My Loving ,
sweet Brother,
I love and miss you dearly ................................... Love your Sister Joann Gunder

Mehwish…
A girl that is a miracle
Who sometimes goes hysterical?
There she lies
I don't know why
But the mascara from her eyes
Is leaving a line
I stand here
Questioning Allah
How someone this wonderful is going to you
Astagfarullah

Mehwish
I wonder how much you must love that guy
To take the risk of your life
You simply decided
That you are not beautiful
But what's true is
I was jealous of you
Your skinny figure
You big undescrible eyes
Your jet black hair
Your popularity
You had it all
But why did it seem so small

Mehwish
I despise the person who told you
That the only way to make him like you
Was throwing up
What were you trying to do ?
Throw your troubles away
U blamed your self
U hurt others
U made me cry
But all you could care was about that dimpled face guy

Mehwish
Months later
U couldn't control it
U had to face it
U were anorexic
When I told you
You said embrace it
And fear it

Mehwish
You lost 30 pounds in one week
Did it make a difference
You looked like a skinny freak
Did he care ?
He didn't even noticed that you cut your hair !!
He didn't deserve you
All he wanted was popularity
You had anorexia

Mehwish
Here you lie
With those tears in your eyes
Your holding my hand
I said it forget it man
Nothing is gonna happen
You saw my smile
And you knew it was not gonna last a while
Tears came out
But I still didn't pout
You cook knocked on the door
He gave me envelope
Your tests were here
You stopped and moped

Mehwish
5 months of treatment
You came outside of the hospital
You were non-anorexic
We made a promise to forget it
But after we shared that thought
We cried and hugged
And you know what
We love you !
For you s.i.s !! LoL
Hiding Behind that Black Velvet Corset

Hiding behind that black velvet corset
Is a child that you've never seen
Hiding behind that black velvet corset
Is a girl no older than three
She is frail, pale, no match for such torture
Her blood is thick, her heart is weak,
she cannot stand much longer

As she lies in a bed of tormenting pain, she slips into the unkown.
Far away she dreams she goes,
Into the wind like a bird, for no bird has endured the black velvet corset,
no bird has experienced the pain.

Soon she feels her body giving up,
Her life slowly fading,
The madness stop around her as her body is dissipating.
The doctors say the leukaemia she had, was just too hard to handle.
She had no friends, she had no time, her life was always a constant battle.

Hiding behind that black velvet corset is a life that is no more.
Hiding behind that black velvet corset was nothing more than a sickly girl,
Surrendering her soul to bitter cold cancer. ........................... kathleen

No its not me the one who is suffering
its my loving mother who smoked two packs a day
hey what can I say
now she is living with only one lung and liver cancer
no its not me

no its not me but I wish it was
cause seeing what she goes through is living hell
she's on all these pills but no
its not me
but it really hurts to see what she has to deal with

its so hard
I can't put stress on her
I feel like I am all alone sometimes I wish she would go home
so she won't have to deal with all this hell

So before you go and put a smoke up to your mouth
just think about this story I have just told. ......Suzie Roberson
My Angel

My angel faces the reaper not with a tear but a smile
She will be out of pain for going that extra mile
She worries about me and not about herself
I do not have her courage despite being of good health

My angel is brave more than I can ever say
She tells me it is nothing it is another wonderful day
I find it hard to believe she may be taken away
She says life is a gift it is yet another wonderful day

My angel is stubborn, kicks and fights like a mule
I am learning to keep quiet; she is nobody's fool
If she has to leave, the world will be a duller place
For someone that is so ill it is hard to match her pace

My angel is my light, the person I know I will miss
She is scared of me being alone, I can't understand this
I have wanted much in life, but never from this woman
She is not like anyone I know, she gives like no other

My angel I love you dearly, I will miss you every day
You are in everything I do; I will remember you in every way
Smile once again, let me hear you laugh
I know you will look out for me, even when I'm in the bath ....................Chris Shelley, UK
~This poem has been written for all the people I know that face cancer~

When nothing but a Miracle will do
Diagnosed with cancer,
many treatments lay ahead.
Through it all-this Jesus said,
""Never to leave-nor forsake you,
One day my child, a miracle awaits you"".
When nothing but a miracle will do.

Set into remission, to have it return,
Remission to relapse is what I heard.
My Jesus my Jesus,
He moulds me-he holds me.
There with me always forever he will be.
He can mend me-touch me-heal and set free.
When nothing but a miracle will do.

My Jesus, my Jesus,
Spoke to me-set me free.
Allowed my eyes to see,
the miracle that awaited me.
His voice broke through:
""Now is the time my child,
start today and begin a new,
for you are now cancer free"".
When nothing but a miracle will do.

One day my Jesus will heal me~

One day I will be cancer free~

Until then, I am holding on to this......

My Jesus will heal me one day,

and I will say, I am cancer free....

Until that glorious day~

Jesus I love you and I pray.....

When nothing but a miracle will do... .................... Shanna Shupp

Many people who are out there facing the battle with cancer. May this poem be a prayer for you to await that miracle that is promised, and awaits you
~Blessings~

Dreaming

I wonder, is death like dreaming
when your body is left behind
and your spirit free to wander
sends pictures to your mind?

Is it just a pleasant interlude
when a body cannot hold
the soul it once protected
because its sick or old?

Is death then eternal, or are we reborn
Do we become a gift of life- or take another form?
Will be become a breath of air - a flower, a brook, a tree
Or are there endless choices for a soul set free to be?

I hope that you are dreaming- your spirit strong and free
and that when my time on earth is done
You'll wake and call to me ...............Lorraine Kember - Author of ""Lean on Me"" Cancer through a Carer's Eyes - written from my experience of caring for my terminally ill husband who passed away from mesothelioma (asbestos related cancer) in Decemeber 2001. He was 54 years old.

There are so many things I wanted to tell you
so man memories I wanted to make with you
so many laughs I wanted to laugh with you
.....and now that's all gone
now I cant
all because of some.....thing called cancer!
tell me how fair..how fair is that?
know your gone and I cant apologise for all the mistakes I've made
all of the fibs I might of told
but if your really up there watching I know your listening right now
so I'm just going to say it plain and simple
...I miss you so much
everyday I miss you
everyday I regret every mistake I ever made with you
everyday I cry
you were my world but now
now your my whole universe ...........................

-dedicated to anyone that has had or has cancer
in loving memory of those that lost the battle...we know you fought with every weapon you had-..... Brittany Santana

The Greatest Gift

Sudden change
abrupt fall

Shadow cast
long winter

Struggle within
struggle without

Weary march
constant battle

Supporting arm
soothing hand

Journey eased
time passed

Eternally grateful
enormous debt

Mother's love
supreme example .... ................. Jane Lingwall... Diagnosed with leukaemia at age 19.

My Prayer

Can you hear me God?
don't know what to do!
You said by faith we are healed,
why can't you heal my aunt Carrie?
She has more faith than anyone I know.
I want your will to be done but why would your will be to take her from us.
I don't understand!? She's dying God!!
Don't you know, can't you see.
She's hurting and in pain. S
She has two young kids and a husband,
what about them God?
Please save her from this, only you can,
Lord.
Be with her and let her know your there.
Help her not to be scared, giver her a peace she's never known.
I know she's going to heaven but,
Lord, it stills hurts me!
I love her so much and need her in my life,
but Lord take away her pain,
and if that means bringing her home to be with you,
then let it be so.
But please, Lord, let me say goodbye.............Kristina Garnett
A poem about a drunk driver

I went to a party and remembered what you said
you told me not to drink mom so I had a sprite instead
I felt proud of myself the way you said I would
that I didn't drink and drive though some friends said I should
I made a healthy choice and your advice to me was right
as the party finally ended and the kids drove out of sight
I got into my car sure to get home in one piece
I never knew what was coming mom something I expected least
now I'm lying on the pavement and I here the police man say
the kid that caused this wreck was drunk mom his voice seems far away
my own blood all around me as I try hard not to cry
I can here the paramedic say this girl is going to die
I'm sure the guy had no idea while he was flying high
because he choose to drink and drive now I would have to die
so why do people do it mom knowing it ruins lives
and now the pain is cutting me like a hundred stabbing knives
tell sister not to be afraid mom tell daddy to be brave
and when I go to heaven put daddy's girl on my grave
someone should have taught him that it was wrong to drink and drive
maybe if his parents had I'd still be alive
my breath is getting shorter mom I'm getting really scared
these are my final moments and I'm so unprepared
I wish that you could hold me mom as I lie here and die
I wish that I could say I love you mom so I love you and goodbye ...........Paige G-O'C
GONE SO FAST

WHEN YOU GOT SICK , I GOT SCARED
I SAID TO GOD THIS ISN'T FAIR
PUTTING HIM THROUGH SO MUCH PAIN
HIS WEIGHT HE CAN'T EVEN GAIN

WHEN YOU GOT REAL THIN AND WEAK
THE DOCTOR SAID "DON'T WORRY THERE NOTHING WE CAN'T BEAT"
I REMEMBER SIITING WITH YOU THOUGH CHEMO
I REMEMBER WATCHING YOU WASTE AWAY SO SLOW

WHEN YOU MOVED UP THERE AND AWAY FROM US
WE LET YOU GO WITH OUT A FUSS
YOU DIDN'T WANT TO BE A BOTHER TO ANYONE DOWN HERE
BUT WE ALL LOVE YOU THERE WAS NOTHING TO FEAR

WHEN YOU WENT INTO THE HOSPITAL I GOT A CALL
MY HEART DROPPED AND MY FRIENDS HAD TO CATCH MY FALL
I DROVE THREE HOURS TO SEE YOU LAYING THERE
I SAID TO GOD THIS ISN'T FAIR

I SAT THERE WITH YOU, FOUR STRAIGHT DAYS, IN AND OUT
THEN ONE DAY YOU TOLD ME TO GO HOME WITH OUT A DOUBT
I WOKE UP THE NEXT DAY AT 9:13 AM
MY UNCLE CALLED AND TOLD ME IT WAS THE END

WHEN YOU LEFT ME I DIDN'T KNOW WHAT TO DO
I NEVER THOUGHT ANYTHING LIKE THIS COULD COME TRUE
WHEN I SAW YOUR FACE ALL BLUE AND GRAY
I COULDN'T DO ANYTHING BUT PRAY

THEY TOOK YOU AWAY AND I SAT THERE IN THE CHAIR
I SAID GOD THIS ISN'T FAIR
I KNOW WHERE YOU ARE, I KNOW YOU CAN BREATH
I KNOW YOU ARE WAITING FOR WHEN IT'S TIME FOR ME TO LEAVE

I SIT AT YOUR GRAVE AND LOOK AT THE SKY
I KNOW YOUR THERE TELLING ME NOT TO CRY
I KNOW YOU'RE MY ANGEL AND LOOKING AFTER ME
I CAN'T WAIT, DADDY ONE DAY I WILL BE FREE

NOW I KNOW HEAVEN IS REALLY TRUE
I SIT BACK AND RELAX THINKING ABOUT YOU
I KNOW YOUR OK, I KNOW WHERE YOU ARE
I KNOW NOW THAT YOU ARE NOT TO FAR

I JUST WANT YOU TO KNOW I LOVE YOU FOREVER
I LEARN FROM YOU TO MAKE MY LIFE BETTER .......... 08/14/61 – 07/07/05 .......NICOLE ROGIANI


To die so young is not just
Such is it a sin
Mainly it is what you trust
While the light is but so dim
When what you believes gone
Once you've lost your path
Then finally on you it dawns
You cannot change the past ........ by Justin Flagg, in memory of James Birrell
The first time I heard

The first time I heard my mother had cancer,
I cried every day and every night.
The thought of losing your mother,
the one and only one you have, I felt sacred,
hurt, lost.

Every day I would tell her "Mommie I love you".
I couldn't do my school work without thinking
What if my Mother, my role model,
the woman that had me, died right now.

The first time I heard
I cried rivers full of mine and my Mothers tears.
I didn't miss one day without telling her "I love you Mommie."
Now, to this day I will always be near my mother.

This is to my mother; She's had cancer for a year now, almost two years and she's still moving on...... Britni Smith


Everybody has there own end
but before they die they must defend,
for god has his plan for all of us
even if it really hurts we must
be strong
and carriy on
because we are all loved by him! ..............Carly
The C Word

There is an illness they have discovered
After all the tests that you have suffered
That has brought us all together
We know you cannot last forever

We had guessed and worked it out
But we didn't scream and shout
As we hoped that we were wrong
And keep you here where you belong

To us all you were an angel
Glowing brightly in the dark
But the illness, could be fatal
So to the gods we hark

You do not deserve this, which you have
Looking back to the times we played, and laughed
Looking back to times not so long ago
with the unconditional love , that you did show

The love, for me, the love for all
Since i was one and a half feet tall
I have known you all my days
and now you are fading away

So this is my love back for what you have done
For the food, the love the fun
We all hope that you pull through
And we can show our love for you

This isn't it its not the end
I wish that this was all pretend
I wish it wasn't you, but not another
My greatest friend, My grandmother. ....... Tom Pickering

The Difference

The difference between yesterday and tomorrow:

Yesterday I was here,
and tomorrow I will be gone.

Yesterday I was in pain,
and tomorrow, pain will just be a memory.

Yesterday I had to fight for my life,
and tomorrow I will already have been given a new one.

Yesterday I had to worry about death,
and tomorrow I will know that there is nothing to worry about.

Yesterday I had to doubt about where I will go,
and tomorrow, I will already know.

Now you know the difference between Yesterday and Tomorrow,
which would you prefer for me? The painful Life, or the peaceful Death? .................. Kendra Swanson


I'm living with the image that cancer left with me.
I know the fears cancer has made me see.
I am more than what cancer had made me be.
And I will live my life totally cancer free.

Cancer is a hard battle no one should have to fight.
Tossing and turning throughout the whole night.
Trying so hard to reach toward the light.
Sometimes wanting to just give up the fight.

But we all must hang in there and be very strong.
The battle will end soon it won't take too long.
I will overcome cancer because I am strong.
With only happy thoughts nothing will go wrong.

I Love You Mom

No matter what I know I'll always
be there for you even if you die,
I'll pray everyday, no matter how many lies people tell me.
I will always believe what you say.
No matter what Mom, I will love you.
You are very dear to me Mom,
your apart of everything I do,
I love you very much than my words can say.
Please mom don't leave me now,
I love you Mom!........ Dedicated to my mom that has cancer, leukaemia. ... I'm thirteen years old.Britni Smith

Embrace life

You never really know how much you love someone,
Until they are gone
You know you love them
you know you care for them
but you can never know
how much they really mean to you.
Until they day
they go away

One second they are a person,
the next just a body
so frail,
so lifeless,
just lying there.

No one in the world can explain this feeling
seeing a loved one
lying in a coffin,
staring in to nothingness,
face caked with make up
and flowers all around.

As you witness this
your knees go weak
you can't help but cry
for this body
lying in front of you
was just stolen by a horrible thing like cancer
with out a care,
just taken,
as if they mean nothing to anyone...................... Katarina Wittekind
How Do I Feel?

Some days...I'm not sure
how I feel...
because...
I feel confused
Some days...I feel great
Some days...I feel tired
Some days...I am energised
Some days...I am scared
Some days...I cry
...but I never wonder why
Most days I wonder
just what my purpose is
Most days...I am happy
and most days I giggle
All days...I am blessed
All days...I am thankful
All days...I feel like living.............. Susan Pafford, Canada
Lung Cancer

My mom has lung cancer, I can't believe the news
she's scheduled for chemo, this really can't be true

My mind wanders and worries, I feel so sad and lost
She'll be hooked up for treatment, and we'll never mind the cost

We've decided to do the chemo, It's the only thing to do
She'll lose her hair and energy, the doctors say it's true

My mom has fears about tomorrow, It's hard to disagree
Cancer swoops into a life, and from it grip you cannot flee

I hear in my mom's voice, the cancer taking hold
I hear in my mom's voice, her spirit being bold

Oh God please help my mom, heal her body and make her whole
I pray this prayer with all I've got, I pray with heart and soul

Dear God have mercy on my mom, restore her body today
She's laying everything at your feet, there's not much else to pray

We've talked about heaven, She believes she will go there someday
She looks forward to heaven, but heaven can wait today.

This is a poem but yet a prayer, I pray it every day
God, go before her in all of this, and have mercy on her I pray! ............. Diane Patrick

He said he had got cancer
They said it sweet
Well treat it
10 years to live
No doubt they said
2 weeks later
They say there wrong
Ur cancer spread
11 months to live
They say
Less than a year
For a mans whole life
So full of love
He will be gone before I know
I pray and wish he will not go
It will not work
But still I tried ........................ Shane O'Neill lisburn
All I Can Say

The sun hits against your curly blonde hair
as I think to myself god this isn't fair
why are you taking my uncle away
I don't understand why you wont let him stay
as the sun goes down your hair stopped glowing
as I hold in my tears it feels like my insides are exploding
I can't take it no more as the tears begin to run down my face
as it hurts me more and more that your gone
I cry out to god he didn't live that long
now that I'm older I understand that it was nobody's wrong
you're in a better place
I want you to know that the tears still run down my face
but when bad things happen I remember how strong you where and you faith
and I wrote this to say that I think of you everyday ........ Morgan Weeks

People say
People say cancer cannot kill the soul
But if the person who has cancer is close, it can kill your soul
Its killing mine
I don't know why
I know I should live my life
And forget my pain
But I cannot help it
I'm dying inside"

I sit here crying
I don't know what to do
My life is ending short
What should I do?

What did I do to get this dreadful disease?
I don't want to go
I don't want to lose you
You are my life
The reason why I live
And no I have to go?
This must be a sick joke!

I don't want to believe it I wont believe it
I must fight
I mustn't give in!

I have to live
I wont lose you I cant

But it looks as if it is already too late
The doctors say that there's nothing that can be done
I don't want to believe them
But I must

As I sit here
Thinking of all that's gone by
With you and me
With all the good and bad times

The tears I shed
Are for you
For I don't want to leave you

I love you
But you cant possibly understand how much this is true

Now I sit here crying for you
Crying for when I leave I can not see you nor talk to you
But I can protect you and that's just what I'll do .........Nicole S

We all came to the hall of fame
to see what was wrong
because you were sick and had no time at all,
we were scared
and we had no time to prepare
please forgive us we didn't even care,
we all care now
so call on us at any time because we love you all. ........ Brianna Phelps

My friend

I'll cry with you
Laugh with you
Have strength enough
to fight the cancer with you

I'll reminisce with you
Hold hands with you
Share a hug so you know
That I'm always here for you ....... Lynn Greatorex Spain

So many memories in all years past,
So many jokes, so many laughs,
So much love you liked to share,
You never said, but we knew it was there.
The love you had for everyone, was the rarest you could find.
That love is sacred and will follow us through time.

We knew you didn't want to leave,
You hated all goodbyes,
But this was by far the hardest, you loved the life you would leave behind.

We knew you would be going soon,
You were leaving us in that room,
It wasn't you upon that bed,
You weren't Ted, we all said.
You were just a figure.

In our hearts you kept a beat,
In our thoughts you would now be.
So as your body draws to a close, we say,
We love you, and you love us too,
And that will always be the way.

All you wanted was to be free, free, free
From pain and misery,
You just wanted to walk for miles around,
You wanted to be with nature and the faintest sound,
That's all you wanted, just that wish,
You've got it now,
You are in peace,
Your wish has come true granddad,
your happy now and we are too.

Your spirit it wanders and watches us,
and if you could speak,
I know what you'd say,
I'm sorry,
I'm sorry everyone, I must go now, I can not stay.

To a wonderful friend, husband, dad, granddad and great granddad. In our hearts you will remain, we love you so much. We'll see you again!
.......................Tamsine Fieldhouse Leeds
14, WITH CANCER

I just found out that I have cancer,
I hope this doesn't ruin my dreams of becoming a dancer,
I'm only 14,
I got a hole life ahead of me,
I'm a make it through chemotherapy,
Cuz you see I've got by my side and with him I can make it through alive,
Not unless it's my time, and if it is than GOODBYE,
Just promise that you won't cry,
And if your missing me just look up at the sky and wave hi,
I'll be watching you from the other side!!
................................. CASSANDRA AKA CRAZY .... ""14, WITH CANCER""
Tears!

The tears I cry are hard to fight
my aching pain is an endless sight
you don't know the shit I go through
when people tell me to pray to God. I say who?

I cough up a fake attitude
and laugh up a fake smile
I wish this wasn't me
I'm only 13

My friends say they love my smile
But its been fake for only a good while
they don't know anything's wrong
Because I've had this disease for so long

Should I laugh with a tear
or cry with a smile
I get so confused anymore
life just doesn't matter

Now I want to go with the rest of my family
so everyone just leave me be
I'm sorry I want to leave
and I didn't mean for you to sit here and grieve!!!! .....................Paula
Missing You

Wish you where here,
You've been gone way to long,
It's been a long time,
And we've tried to stay strong.

Sometimes at night I cry,
Wishing you where here with us,
I try not to bug people about you,
Or make a big fuss.

I just want to know how you are,
or when your coming back here,
sometimes i remember the worst that could happen,
that seems to be my biggest fear.

Knowing you could slip away,
any minute, any second, any hour,
It hurts me to know I can't help you,
It's because your in Gods power.

I believe in you so much,
I know you will pull through it,
and for all that it's worth,
I know you can do it! ...... ... Whitney Leigh Poulin

Back to the top

Don't give up
just keep going
push through it
and you will make it
in the end it will all be worth it!
I Need Her

I need her here more than she will ever know,
no matter where I am, to call her and cry
make everything better come rain or come snow
I need her to see the life that I live,
to tell me to go because you're young,
but remember to always give
I need her to hear my babies cry,
to rock them to sleep and say grandmas here,
so as they grow they can wipe the tears goodbye
I need her to feel the strength in my heart,
so that when she leaves she will know, even though I may fall
I will say mom would tell me to get up and begin with a fresh start
I need her to know I want to see her face,
walk by my side when I go down the isle,
what I fear is that I won't see you not even a trace
I need her to know that the day was one I will never forget,
the words I had always feared became a reality
I started to cry and my stomach felt like an empty pit
I need her to realize that I know life could stop for anyone any day,
but I have to tell them I love them and thank them for saying
that I deserve more, and for that your great spirit will stay
I need her more than she will ever know,
but because she needs us just as much as we need her
she will be okay because she is so tough and there is more great stress and drama we all know you love to toe
I need her to know that I kept every card,
I knew our love was special and unique the way I was touched by every word
the relationship between a mother and daughter is not easy-in fact it was hard
I need her to understand that all I am saying,
is that you are the most amazing friend, mother, and person
filled with the greatest heart that can fight any disease- no need for praying
I need her to love the time that she has,
take care of herself because of you there is hope for anyone that has a good heart,
and that's all we need plain and simple no jazz
I need her to know that there is a god that has love,
because on the day he made you he thought this woman is a gift for her family,
and some day all these wonderful people will be together with me above
I need her to know that I can't stop to think,
how my best friend might be gone,
but as long as you know there were no regrets because of all the good things you did you can let go in a blink
I need her to know that a mothers love is never blind
that a child can tell and I did
because of that I will never leave you behind
I need her to know that with every action I do
I will think of your beautiful heart smile and voice
I will remember every talk every fight and every laugh-mom I will always love you .... Kimberly Chandler
One heart of gold stopped beating
Two shiny eyes at rest
God broke our hearts to prove
He only takes the best
God knows you had to leave us
But you did not go alone
For part of us went with you
The day he took you home
To some you are forgotten
To others just the past
But to those that loved and lost you
Your memory will ALWAYS last! ...................illusion PA
The Race of Life

At the start line we were born
into life that we are torn

Between family, friends and lover
we sometimes wish it is all over

The pace and the way we ran did not differ
so why should some of us suffer?

One may grow tall
another may fall

There are millions of things we donot predict
but for the love we share and stick

makes us all winners ...........Cindy Leung
I have a dream

I have a dream
where no divorce
nor funeral carriage
no widow alone to bare the pain
no cancer to wave
good bye good bye

But where my family
will be stood
waiting for
to belong where I should
with open arms ready to say
welcome home, love
I dreamt of this day .......Rebekah wilkinson 11... Rotherham

ALL NIGHT LONG
MISSING THE DEAD
THAT SHOULD BELONG

SOME ARE STILL WATCHING
SOME ARE STILL THERE
LOOKING FROM HEAVEN
THEY STILL DO CARE

AS YOU CRY
ALL DAY LONG
THEY SAY NO STOP!
THAT'S WRONG

DON'T BE UNHAPPY
DON'T BE SAD
DON'T BE ANGRY
NOR MAD

BUT SING ALL DAY
LAUGH ALL NIGHT
DANCE IN THE MORNING
AS YOU STILL HAVE LIGHT

I AM WAITING
FOR FAMILY AND FOR YOU
BUT STILL LAUGHING AND JOKING
AS I CANT HELP BUT DO

WHEN YOU HAVE GONE
WON THE RACE
I WILL MEET YOU
WITH GODS GRACE

WITH OPEN ARMS
READY TO SAY
WELCOME HOME LOVE
THIS IS THE DAY

NOW YOU WILL SEE
THAT YOU HAVE TO WAIT
HELP OTHERS
IN A TERRIBLE STATE

AS CANCER KILLS
NO ONE CANT SAY
UNLESS ITS GOD
BOOKING YOUR DAY

NOW YOU HAVE READ
WHAT A CHILD DREAMED
I HOPE YOU WILL WAIT
AS YOUR LIGHT BEAMS

BUT IF YOU DO GO
PREPARE YOUR SELF
AS YOU DON'T NO WHAT'S COMING
FIRE OR WELF?

YOU BETTER BE CARE FULL
LIKE I SAID
SORT OUT YOUR LIFE
AND THEN GO AHEAD

BUT IF YOU DO THIS
WHAT WOULD YOUR DEAD SAY
WELCOME HOME OR
THIS WASN'T THE DAY

WE ARE ALL BOOKED
IN A DIFFERENT WAY
BUT YOU WILL MEET THEM
SO DON'T THROW THE FUTURE AWAY ... Rebekah Wilkinson
A special place in my heart
I wrote this to come to terms with the loss on my Mother who died of Lung cancer!

There's a special place in my heart
A lonely yearning inside
Today I send my love to you Mum for all the tears I've cried
Some have been happy tears with nice memories of you
Some have been sad because I'm missing you!

I miss your smile and the warmth of your heart
Why did God tear the family apart?
I know God had to take you away
I know it is a better place to stay
Where you are happy and pain free
I know that one day I shall be with thee.

Cancer is horrible and does many bad things...
we are the ones who have to help the ill ones to become better
because without us who is going to catch them when they fall
not superman nor spiderman but the friends........ Amanda Harding
Our Angel Looking After Us

She was an angel sent from heaven,
and she was always there for us,
She was loving, kind, and caring,
loyal and filled with trust.

She's gone to a better place now,
but she has never left,
She's in our thoughts and hearts,
she's at peace as she rests.

Her life was full of choices,
and she always made them right,
Even through the toughest times,
She always put up a good fight.

Through all obsiticles in life,
She's standing by our side,
Even when we look at the stars,
She's smiling in the sky.

By: Nichole Crevar ....... submited by: Brianna Hovis......In loving Memory of Marci Marsteller she died on 11/16 due to breast cancer....... We miss You
Some days I feel like life's too long
Classes, homework, who has the time
An outsider in a clunky back brace
Underdeveloped, weak, and tired
When I see mom take her pills
Bloodshot eyes and wrinkled hands
Waking early, sleeping late
Maintaining household
Working at a school
Never resting
Why can't she understand
She needs to relax
Not for me
Though I'd cry if she left
But for herself
She wanted to see the world
But she had kids and forgot
This dream that sparkled
When she was a little girl
In a tiny house
Riiculed for being a different race
Now she's worked so hard
Don't let cancer come back, mom
She deserves to live
She deserves to see the world
She deserves the world
She means the world to me
To her whole family ...... Alison Y
Mommy

I never thought I'd wake up and she'd be gone
gone away to a place where there is no pain
no more needles no more hurt. I'm glad she's free, but what about me.
I want to hear her laugh once more, her smile, her kiss, her voice.
But now Mommy's gone.
People think the cancer won but thats not right you see
Mommy waited to ask me would I ever be made at her.
I of course said no then she let herself go to a place where she could be free. ... Hannah Robbins
My First Christmas in Heaven

I can see the countless Christmas Trees
Around the world below
With tiny lights like Heaven's Stars
Reflecting on the snow
The sight is so spectacular.
Please wipe away the tears
For I am spending Christmas
With Jesus Christ this year
I hear the many Christmas songs
The people hold so dear.
But the sounds can't compare
With the Christmas choir up here.
I have no words to tell you
The joy their voices bring
For it is beyond description,
To hear the angels sing.
I know how much you miss me,
I see the pain in your heart.
But I am not so far away,
We really aren't apart.
Please be happy for me,
You know I hold you dear
Be glad I'm spending Christmas
With Jesus Christ this year.
I send you a special gift,
From my heavenly home above.
I send you each a memory,
Of my undying love.
After all, love is a gift,
More precious than pure gold.
It was always most important
In the stories Jesus told.
Please love and keep each other,
As I always asked you to
I can't count the blessings and love
That Jesus has for you.
Please have a Merry Christmas,
And wipe away that tear.
Remember I'm spending Christmas,
With Jesus Christ this year. .......

Back to the top

I know sometimes I made you cry
how cud u turn around and walk away and leave me for a stranger
what does she have that I didn't have
does she kiss you like I kiss or miss you like im missing you
I no that I can sometimes hurt you
but u didn't realise what you've done to me when you said goodbye
you messed me up

You didn't understand the way I feel about you
but it doesn't matter no more because I've already lost you
I want you to no you messed up my world
you were my everything
I would of never forgot anything
you left me for a stranger

You have always been my world to me
I just want you to no my feelings
baby boy cant u feel my heart beat
its feelings for you
I always wanted to be with you
but I lost you and u exceeded

now I look at the holy book of lies
lie down with the razor above my head
then use my wrist as a target
I push the razor harder in to my wrist and wait
till my pain stops
sitting there trying to stop the blood
I sit there and I fink I cant go on without you
my wrists are scars and cuts
just like my heart is as well as in two

All I do is cut myself and cry
look at the tears flowing down my face
now im not feeling nothing
just alone and sadness
the pains taking ova me
there's nothing I can do

I cant never for get you
I cant change the past
I can never go back to the world I once new
its left me in pieces
I know life won't be the same anymore

I wait for a time when,
my sadness will end
look at my life now
I didn't want this it was meant to be me and you
look at me now
sitting here cutting my wrists!.... Amyee Flynn Birmingham
First it was growing pains,
then in was a stress fracture
now its a tumour
and it hurts you so much
and gives you so much sorrow
you think no-one cares
but everyone does,
we just can't stand the fact that you could die,
but it will all be over and gone tomorrow............................. Sophie
A long your journey

Your journey took place last year of July,
When we all heard the news we were so hurt inside.
It was not that easy for it to sink in,
we could not feel your pain you had within.
As months went on down the line you made a promise to the father above
knowing that when you die you be much more loved.

A long you journey you went through
stages not even a army could fight
you was a solider and did not give up the fight.
But God needed you more then
your Husband, Children, Mother, Father, Sister and Brothers too.
Coz what God has got planned not even man kind can undo.

But Aurnty Asneth I keep on asking God why
did he have to take you away
and leave us all in this sorrow, agony and pain.
He replied back you had 43 years of her life
now I need this beautiful young women to join my kingdom after life.

So hold on and be strong
this is only a test so don't cry
and dry your eyes because you tears are in vain.
Because this lovely young women is out of her long suffering and pain.
So to all boys, girls, mother's and father's too
she is in a heavenly city watching down on me and you.
So when you feel alone and down just remember
this she in a place were she can't feel any torment.

This is dedicated to Asneth Flecter who died in 2005 at aged 43 from stomach cancer and whose son died 6 month after at the aged of 16 in a car crash.
You are both missed each day. Love your Niece and Cousin ......... Serena Newland . London

At this point everyone's true colours show
you really find out who your real friends are
when you have that death waiting afar
your leaving us already?
but I thought that everything was going steady
A family you have just started
NOW each of us you will leave broken hearted
But we know you can make it through
You have the courage and spirit deep within you
So try and try with all your might
So each of us can get some sleep at night
I wish you wouldn't go ...
Why were you taken did you do something wrong? NO
we will miss you with all our hearts
And think of you whenever the fun starts
Because you were the one who put the fire within us all
Why did cancer catch you and make us all fall ?

Uncle Ali I love you you've just had twins and are only in your thirties you don't deserve this......
but you have us always make most of what you have left live every day as it was your last as soon it will be ,.......
don't forget us as we won't forget you the was never another uncle that too me was so true .....xxxxx
Grandad

I heard that you weren't well that week
It broke my heart to hear
A Man so special such as you
So Caring and so dear

Myself, Paul, Alex and Matthew
To you , we were your joy
Your all my pleasure in life you said
You two girls and two boys

A Granddad, you were to us
But you were also so much more
You went out of your way, to make us smile
Everything for us you did for

I remember your voice, your laugh, your words,
Even your sweet tea,
Im so proud to have had you as my granddad
You meant so much to me

I only have good memories of you
To no –one else you can compare
You were one of a kind, a saint im sure
It just would not be fair

I held your hand In your final days
Like you had always held mine
I feel like I owed you so much more
but there just wasn't enough time

There is one
more angel in heaven
That's a great comfort to me
Don't worry about me granddad thanks to you
I will live to the best I can be

You held and supported me through all these years
You watched and smiled as I grew
I never said just how much I loved you
I hope you always knew

Be peaceful granddad the pain has gone-
like you always said
To all of your grandchildren when we went to sleep,

"good night and god bless" ............................. Claire Atkinson
"Many men now go

Please go my friend, please go, no fear
Its getting close now friend, Your trip is ever near
Take with you that father, the one I love
For i need him not here but to look from above

its not one man that's going, not a one man band
But so many men, to fill that stand
I think your all ready, Im pretty sure
Please go my friend, have no fear, no more

So take him too, my pillar of stone
And with him that heart, that lions very own
he can carry the rock, unbreakable to all
because that rock, that heart, are one ever more

Don't forget my safety, yes he goes too
He came with strength, every day with you
Don't forget the morals, for all that I've got
Because you brought him too, never forgot

You'll have to take leader, he shows the way
Drag along builder, hell start straight away
What about fighter, please all help him pass
For he is tired now, he's showed his class

Fighter needs feeling, so sensitive is next
So proud sometimes, so easily upset
What about the boss, he'll be at the front
Because he was here too, through those long cold months

That's a lot of men, so far I can think
I cant count anymore, my hearts starting to sink
I hope your not wondering how on earth they will all fit
Because father will be there, dad will give them a lift

Ill have to make it more clear what I just said,
Its my father ill miss, and what lies ahead
Because all of them men, did inside he show
Because all of them men, he encouraged me to grow

All those men I called, and all answered me
But inside is my answer, you made it, you see
So Strong were the fibres of your fathers web
They cant break our ropes, or our heart instead

So start your trip, its safe to go
Across those broad shoulders, let that weight go
I will pick you up and help you get past
Because what you have taught me will forever last

And I promise you father, to you my friend
That for all those good lessons its not the end
For deep in my soul, you'll live ever long
And mine in yours too, well sing the same song

Please go my friend, please go, no fear
I wont fight, wont shout, just shed my tear
Just glance back once, you'll see that Im there
Pass me a smile and wave, im safe because you were here ........................... Mark Kellett - Birmingham
This was written sitting with my father in the last 2 hours he was alive next to his bedside. He must have knew what I was writing as he left that morning.
A poem for Caz my second mother,
who never thought of herself but always others,
just want you to know,
that you'll be in my thoughts forever ,
and lovely memories ill always treasure,
still cant believe cos its only been three weeks,
and I pray to god you found the peace you seek.
your niece Marie. xxx ........................................Marie Oldham

I live through my dark existence
only to bask in your beauty
your eyes that shine like sapphires
how I wish our hearts were in unity

I envy the wind that runs through your hair
that touches your very lips
I long to hold you in my arms
but sadly your heart is in eclipse

For your heart belongs to another
so, I can only love from afar
your friendship means the world to me
my heart is left in a scar

But like an angel you touched my heart
in a way I've never felt before
cause I've never known what love is
Until this forgotten lore

My heart wishes it to be more
so I wish to see your eyes gleam
and that one day we will be together
so my dreams won't just be.... dreams .................... Jesse Fritzsch
Unmasking Cancer
By Sue Northey

Churning emotions,
Spinning, spinning, always spinning.
Shock, fear, utter loneliness.
Patches of extreme darkness,
Punctuated by brief moments of greying hues and patchy sunlight.
Physical pain is dealt with, even welcomed.
It has a purpose - it is fighting the enemy.
Mental anguish is harder to suppress.
What I would give for one uninterrupted hour of cancer-free thoughts.
My family and friends rally at my side.
Their love is pervasive; their touch comforting.
But, even they cannot penetrate the loneliness,
Or the simple understanding that this is my battle, my battle alone.
A spiritual reawakening,
A sense that I am not really alone.
I don't have to fight this battle by myself.
I lift my concerns upward,
And He holds my hand and comforts me.
Time and time again.
As many times as I ask.
Then, I break through the darkness,
And emerge on the other side, cancer-free.
I am struck by the intriguing thought,
That being cancer-free will be like living a lifetime of springs.
The beginning of life anew.
Dazzling sunlight, comforting warmth, a sense of giddy joy,
That can't be suppressed.
I emerge reborn and embrace life. ................................Sue Northey - Franklin, Wisconsin
Cancer- I Hate Cancer
get away
now.................................. Chuck Norris
Jameson

I thought you would be with me forever
But now I know you won't
I'll miss you forever my dear friend
And this is what I wrote

Why did you leave me so soon
I cry when I hear you
The thought of losing you I didn't seem to understand

Sometimes I wonder why God was taking you so soon
After all you were only 4 years old

I could not bear
Seeing you with the fear

I will always remember you calling me your girlfriend
Even though I was 4 years older
And you calling my mom your angel

And God knows I never forget that night
In the Hospital bed
Watching Casper and Wendy on the TV
And holding your soft hands

I love you my buddy 'J'
I will never forget you
So don't forget to watch after me
Cause I'm be watching

And that is what I wrote............................... Brittany Welp
(Jameson was born on Valentines Day 1997, and passed Oct. 27,2001. He had Leukemia and died at 4 years old. Spend every minute of your time with your loved one, because you never know when they will be gone.)..........Brittany Welp
~He Only Takes The Best~

God saw you were getting tired,
and a cure was not to be.
So he put his arm around you
and whispered "" come with me""
with tearful eyes
we watched you suffer,
and saw you fade away.
Although we loved you deeply
we could not make you stay.
A golden heart stopped beating,
Hardworking hands to rest.
God broke our hearts
to prove to us,
He only take the best. ..........................Jordan Memmel
I'm Sorry

I'm sorry for the tears u saw
I'm sorry for the pain i caused
I'm sorry for hurting u
I'm sorry for leaving u...................... KB
I am so glad you were still here today

I seen my Mam today her life is ebbing every day away
it has been nearly four years since that dreadful day
that we found out she had lung cancer she has fought it every step of the way.
the surgery came first the recovery then the chemo
her lovely hair completely gone
but still she bravely soldiered on
an inspiration to us all.

We had good times in between
and have tried to make the most of every day
we see her but when it comes to leaving
the tears fall as soon as the car engine starts.
I think the night times are the worst
lying awake thinking of the past
and how young she was and full of life
But then I see her as I did today
so frail and thin and so far away,
I want to tell her how much I care
and that I will always be there
but she doesn't want that because
she knows that if she needed me
it will be then she would have to go.

The cancer has now gone to her brain
which affects her in different ways
some days
its legs others its eyes today it was memory
and some cranky words
but I know its not her fault.
I am just glad that she is still here
and I sit and watch her and try not to stare
or let her see me looking at her
taking in every little thing about her in case
I might forget when she is no longer here

I will try to sleep now
and hope to see her in the morning
knowing it could be any time now
I am always pleased that the phone hasn't woken me in the night .
I will look forward to seeing my Mam in the morning .................................. Jo Peterborough
Back to the top

................."" ONE CALL "" .................
One call can make you change the way you think ,
now I understand the expression ""life can change in a blink ""
I thought my life was planned oh so well for down the road,
all of a sudden my mind is carrying a heavy load..
I had my path and dreams all set to come oh so true,
now my mind is so mixed up of what I will do.
Find myself thinking of things that weren't important to me,
but I do know with loved ones is where I want to be ..
What I yearn for most now is love and affection ,
but it ends up from the one I love I will get no attention ..
So I will indeed beat this thing they cal the big "" C ""
because I will never give up on me ... < Jake > ............... Jake Jacobson .. non hodgkins lymphoma stage 4 .............survivor..

As I lie here in my bed
For many nights I cried
I wished you were alive.
Tears ran down my cheek
I could not speak
You were gone forever
forever you would sleep.
Did I tell you that I love you
because I do
I will always love you
and never forget you..........................................

Mom was always there ,
she was the one who always care
and listened to my every word ,
she helped me whenever I was down,
she picked me up when I fell ,
she kissed my bo-bo
and now she has some horrible disease called cancer .
She told me what it ment
and I went to my room and cryed for her.
She was the super mom
and now I have to be the super kid
and help out and give her the courage to fight for us and live on.
She's the Super mom and I'm the super kid that kept her going. .......... Dedicated to my Super Mom ....... Jordyn Laufenberg

I SAW U DYING OF THIS TERRIBLE DISEASE

His face is white and he has no hair its times like this I cannot bare standing back watching days go by when all the doctors can do is TRY TRY TRY.
Feeling hopeless feeling blue while another gruelling chemo session is going through but remember the times that we once shared because ones like these
can never be compared
Don't be sad and don't be blue for ill be watching down on you ............................ Melissa

I LOVE EVERYONE.....Cancer is bad!! .................... Sadie.... Marth
What If?

What if I die?
& don't have time to say good by
because I know nothing will stay the same
cancer is just a word that changed my life.
my whole life turned black nothing is clear
everything is blurred expect fear.
people come people go all they want is
for you to know you can hold on but sooner
or later you know you have to let go.
now its my turn to say if I die no tears no cries
I just want you to pray. I want you to know
I ll always be waiting for you
you just need to know the right place to go.
When you read this it might be to late but what is there to
do this is fate.
If I die memorize will still remain the will never fade.
you taught me to be strong so I expect the some from you
you might think this is wrong but life is not fair & don't
forget its not to long.
even if I die no tears no cries cuz everything happened
so by the count of five ........................... .......................................Lillian Jones
When someone you love has cancer

A disease that is not fair
everybody tries to care

but all you know is life aint long
for you, its going very wrong

cause you developed something bad
which makes everybody sad

you know they try their best to stay
happy in a different way

just to make you feel ok
but you know your not there to stay

cause your disease it comes so fast
and everyone waits for your last

your days are short and life aint great
and you cant do much in your state
LIVE STRONG- .......................................... Lola
Ayesha

My friend got cancer
when I found I was devastated
I didn't know what to do
I didn't think
it could ever happen
to sum 1 so close to me
I don't treat her any different
because I know it will make her sad
I treat her like I did before
because it hasn't changed her
she's still the same
she makes a joke about
and makes it look like
it doesn't bother her
but deep inside we know it does ............................................... Becca

My Stand-a song for the fight

I used to think that time would always be there,
I've always wondered about the future years,
but now,
the winds have changed
and I am stuck here
being so young I'm not sure what to do.
People tell me I'm running out of time,
but one thing is for sure

Nothing can stop me.
Nothing will stand in my way,
I will get my moment to shine!
ONE moment that's only MINE!

So, I will fight THIS fight!
I won't miss my chance,
NO mountains or valleys or oceans or steams
none of these things are as large as my dreams.
SO I WILL HAVE MY STAND! I'LL GET MY CHANCE!

I will make a difference!
I will stand high!
No! GOD you CANNOT stop me,
from getting that moment to shine!

OH, I will find my way,
Which ever Road I have to take.
I'm out of time,
and can't afford mistakes.
So all I can say is,
I WILL SEE ANOTHER DAY!!
Do you hear me LORD?
I WILL see another day!

I will find my way
and live the day
when I will make my stand.

So here I go, before it's too late.
God bless,
Bert Bowers Sr.(63)
Arthur Patchin,(54)
Col. Maurice Rice,(74)
Jewelle Peterson-Harper(89)
Mr. Peterson(75)
Derek Jett (survivor)
Mr Elmore,
Sherman Sr.
Don Price(survivor) ........................................Peot/Song writer--Cody Bowers, age 15 --Dedicated to the fight of anyone who has fought the fight with God.--

Back to the top

cancer is killing
but it can't kill the spirit
spirit stays for life ...............................................
In memory of a dear friend

I know this isn't a poem, but through poetry I couldn't do her just and I wanted to share her story, my friend was the most amazing person I ever met,
she fought with every part of her for two years, then she just couldn't fight any longer.

At 13years old, my best friend was taken, and I couldn't help but wonder how some one so good should suffer so, no one could stop it from happening,
not even the bone marrow transplant gave her life. to this day I am not truly over what happened to her, for when she passed at 2am on June 15th 2005,
I believe a part of me went with her.

All I can do now is keep her spirit alive through my memory of her, determined, bright and always laughing, she was a delight to know and I do not regret a single day of it.

My deepest sympathies are with those who have suffered a loss like me, or those families currently coping with and caring for a cancer sufferer. My love is with you all xxxx ....................................... Becca, England, 15 years old
Carole

Words can not express my pain
Sorrow can not help you
I wish I could take it away
I wish I could catch it from you
But I cant and I feel helpless
all I can do is love you
I can wipe your tears just as you did for me all the years
I can help you when you need to talk your fears
You are so special to me,
you being in my life has meant so much to me.

Carole I need you to know that whatever you need I will be here,
it is a honour to have you in my life and it is an honour to have walked parts of my
life with you
You are my blood, my friend, my aunty, and more
The strength I have learnt from you has gotten me through the toughest of times
It is what I count on to get through this and to get through my fertility treatments
and I owe it to you, I have watched learned and admired the strength you have

They say things like this happen to you to test you and to test your strength
and I know you will fight this you will fight until you can fight no more
and even when the fighting stops you will still be so loved. Loved so deeply.

Your mind is such a powerful place and its amazing how positive thoughts can send even
the darkest problems in life into remission.

Be positive aunty, know that love surrounds you, know that help is on hand and know
that even small things in life matter. Know that you have strength and your light is so
bright that even when bad things try to stamp it out it still flickers on.

You candle is ongoing. Your love is still flowing. Nothing can take that from you. ...Love Megan L
My Mum

As brave as she can be
always beaming
her smile makes us happy
always beaming,
she is my inspiration
when I am older I want to stop pain
with her dedication
the world will gain
through technology
and simple friendology
we can make it change.
the cancer makes her strange,
the morphine makes her sleep
but the steroids make her weep.
I know that she will make it through,
she must make it through
for me
my brothers and sister
and the world.
the world needs good people
and when cancer strikes
the good people in your life shows,
their kindness and generosity ever grows,
will there be a cure?
God only knows. ..........................Leila Majeed...Surrey
THE WAY IT IS...

I can read your mind,
and I know your story,
I see what your going through,
is an uphill climb,
and im feeling sorry,
but I know it will come to you.

when life is empty with no tomorrow and loneliness starts to call,
don't worry,
forget your sorrow,
LOVES GOING TO CONQUER IT ALL!

when you want it the most,
there's no easy way out,
when your ready to go,
and you hearts left in doubt,
don't give up on your faith,
loves comes to those who believe it,
AND THAT'S THE WAY IT IS.
that's the way it is... ......... Leila Majeed .................London

Dear Lord, I felt the need to kneel down to you and pray I know
that should I go or should I stay I'll be a 'winner either way'.
For Lord you are my comfort and also your my guide and it blesses
me to know that you are always there with your arms open wide.
There's know need for me to worry for you are my Lord and friend
and know matter what's ahead for me you will be with me till the end.
We all have disappointments in this life and yes they are so hard to
face we need to leave it in the Master's hands and his amazing grace.
Then at the ending of our testing we can surely go to God and truly
say that if I should go or I should stay I am a 'winner either way'...........................Amen ......By; Rhonda J.Pearson-2006
Cancer...a disease that can tear family's apart

cancer...a disease that can tear family's apart
or bring them close together for one sorrow day
a day that is terrible and makes tears fall
these days shouldn't happen, happen at all
for that loved one has gone
but not gone forever
but still in your heart
and they shall never part
they know that you love them they always will
if you love someone
remind them now and then
for you never know when there day could end
cancer is a mystery
never to be sold
as it has killed family's new ones and old
babies, mothers, fathers, grandparents too
all innocent people who didn't deserve it
for when you hear the news
the news that isn't good
you turn to you family as one would
tell them that you love then no matter what ................... in memory of Ken Ramage my Granddad who had many people that truly cared about him forever
he will be in all there hearts I love you granddad..............Amy Robinson
The Grief Cancer Causes

Cancer is probably the worst thing
that could ever happen to anyone.
People die of things like heart attacks
and in road accidents, and yes,
that's a big shock to the family.
At least if somebody dies that
way, it's more or less instant death.
But if a loved one had cancer, the family
would have to literally just watch
them slowly but surely, painfully die.
It's terrible watching this happen to
someone you love.
They just get weaker each day, they get
frail and small.
A few of my relatives have died of cancer.
I just hope that some day, we will be able
to find a way to eliminate this
awful disease. ..................................... Kate in Wales, UK
BAILEY

Running by the seaside,
Flowers in my hair,
Laughing like a maniac,
Brushing off the stares.

Life can take me anywhere,
I'll go wherever I must,
God has bigger plans for me,
In this, I have to trust.

Darkness can take hold of me,
Torture my wholesome soul,
Infect my body and blood it may,
In my heart it will tear a hole.

Bravery sheds no tears,
Determination will keep me strong,
Treasure my every minute of time,
For I know I don't have long.

Anger is locked somewhere within,
But there is no key to be found,
Being angry with God is irrational,
So it's best not to make a sound.

Instead I will be cheerful,
Share my love with all,
Hug the people I care about,
And prepare for my fall. ........................................ Cancer
for KAREN PHILIP - MY BIG SISTER

OK, SO MR CANCER'S BACK AGAIN AND THIS TIME HE HAS ATTITUDE
THE DOC'S SAY THIS TIME YOU CANNOT WIN YOU RECEIVE THEIR PROGNOSIS WITH GRATITUDE.

IT'S GONNA BE TOUGH AND IT'S GONNA BE GRIM MR TUMOUR, HE MOVES WITH PRECISION
BUT THIS IS THE POINT THAT WE HAVE TO MAKE CLEAR IF HE WINS, IT WILL BE YOUR DECISION.

WE HAVE NO ROOM HERE FOR NEGATIVE VIBES THE POSITIVE IS WHAT IS REQUIRED
IF I HAD MY WAY ALL THE DOC'S YOU HAVE SEEN SHOULD BE SUMMONED AT ONCE AND THEN FIRED!

IT WILL NOT BE EASY THE PAIN IS IMMENSE AS BIG AS YOUR LYMPH SWOLLEN LEGS ARE
BUT PLEASE TRY TO HANG IN THERE AND PLEASE DON'T GIVE IN WITH OUR TREATMENTS YOU'RE CERTAIN TO GO FAR.

I LOVE YOU MY SISTER AND CAN'T COMPREHEND WHERE THINGS WENT SO TERRIBLY WRONG
BUT HAVE FAITH IN GOD KNOW HE DIDN'T DESERT US
HE'S PROMISED A LIFE THAT IS LONG.

WE WILL BEAT LEGION, IN NAMES HE HAS MANY BUT THIS ONE HE USES ALOT. WHEN WE FINALLY FIX HIM ONE QUESTION HE'LL ANSWER WHY HE USES THIS NAME THE MOST... TERMINAL CANCER.


MY SISTER KAREN SPENT THREE MONTHS TRYING TO GET A DIAGNOSIS FOR ""MR CANCER"" DOCTORS DO NOT HAVE THE ANSWERS FOR EVERYTHING. THEY ARE NOT GODS, WE JUST LET THEM THINK THEY ARE. NEVER GIVE UP ON YOUR LIFE JUST BECAUSE THEY HAVE. YOU ARE ALL WORTH FIGHTING FOR. ...........PAMELA PHILIP.... LONDON, ENGLAND
WHY?

Why dad why did u have to leave so soon,
when you first told me u had cancer
I really didn't think it would kill u
and I thought u would get better
till the day I was in your hospital room
and u were so weak
and couldn't speak
that's the day that it really hit me
that u were gonna die
when u take your last breath
I was there I was the one that told u it was ok
but when u died I shook your bed
and thought u would come back
but u didn't
I miss u dad and I always will
and so will Jenn I just want u back
cant wait till the day I will met u again in heaven
we love u daddy and u will always be in our hearts ..................Christina
My Aunt

My aunt has cancer for the 3rd time
I dont know why but I havent cried
I wonder why it has to be her
I wonder why her for the 3rd time
She's in pain everday
But she always has a smile on her face
She takes care of me when Im at her house
She always takes care of her family
Always has her honey who is 3
We tell her she needs a break
But it's always no its ok
Im always there for my aunt
Im always by her side
To her I am Dr. Eddy
That's how we joke when I take care of her everynite
This is a poem for her
To have her keep faith
I tell her she will beat this
Bad thing called cancer
Yet once again ..................................................
Aunty Laurie I will always lo0ve you and be here for you whenever you need me just call and i will be there no matter how far apart we are
Love always ............ Amy.. Eddy

The Grief Cancer Causes

I don't know what it feels like, but I know the grief cancer causes.
To the family of the poor person suffering from the horrible disease.
The person fighting tooth and nail.
Cancer is a fearsome beast.
But it is possible to beat it. .................... Kate of the UK

In memory of Ashley Burkholz

If tears could build a stairways
And memories a lane
I'd walk right up to heaven
And bring you home again.
We miss you so much Ashley, you will always be in our hearts. ..........Ebby Szczerbinski (Ashley died June 16th, 2006 at 8:40am)

Cancer has hurt me once before
Cancer has hurt me once before and is beginning to again.
I do not have it but I have lost my grandma and now it is taking a dear friend.
Everyone seems to be fine and can continue
but it feels like I am falling apart and only one cares.
I can start to tell how much cancer hurts.
Its cruel and takes away from its victims and their loved ones.
I have a story to tell...................................... UNKNOWN

Back to the top
All I see is pain

I look at her and I can see the pain
I see what's lost and never to return again
I can hardly bare to look I'm scared of what I see
I'm starting to blame everyone including me
I remember times past
She's my grandma she's meant to last
I feel sick when I think about it growing
It's killing her yet on the outside its not showing
No symptoms are around
Yet we have to plan her time underground
How can something so little destroy something so big?
How can it stop everything, stop her chance to live?
It seems unfair she has to suffer
But to it that doesn't seem to matter
It keeps on destroying and keeps on growing
It keeps on proving there's no way of knowing
Knowing if she's well or if she's ok
If she will live to the very next day
I'll remember not to waste my time
To remember her pain not mine
But I wish I could have one day when I forget it all
Never have to wait for her to fall
We could laugh and talk
Go to the shops, joke and walk
It could be like before
Before you were knocking on his door
I could look at her and not see death
I could look at her and not worry how long she has left
I would just see her no illness
But still I could never love her any less.
...... Ketz, written for the mortal angel.
Yes, it was the only reason i submitted this poem. Just because people have cancer doesn't mean they have to suffer. You are good people.
How Do I Say Goodbye?

How do I say goodbye
To a wonderful Mother of three
How do I say goodbye
To someone who loved being called "Mimi"
How do I say goodbye
To a wife of thirty five years
How do I say goodbye
To a sister who was so dear
How do I say goodbye
To a daughter who was so kind
How do I say goodbye
To an Aunt that was divine
How do I say goodbye
To the victim of unhealthiness
How do I say goodbye
To those beautiful baby blue eyes
How do I say goodbye
To a woman who everyone loved
How do I say goodbye
To My Mother, My Hero, My friend
Just How do I say Goodbye!!! ............................. Chelley
Cancer is a disgrace

Cancer is a disgrace,
it is not a gods grace

Why pick me
what did I ever do

there should be no sicknesses
What good do they do

cancer is a disgrace
it is not a gods grace. ............... Ashley Rowsell
Beatable, Treatable, Survivable.

I GOT KNOCKED DOWN
AND I TOOK A REAL BLOW
BUT CANCER DIDN'T WIN
I WANT YOU TO KNOW
YOU TOLD ME THAT YOU COULD TREAT ME
AND THAT THE AFFECTS OF THE MEDICINE JUST MIGHT BEAT ME
THE CHEMO WAS ROUGH
IT MADE MY LIFE TOUGH
MY ULTIMATE GOAL WAS TO STAY ALIVE
SO I FOUGHT TO THE FINISH AND GUESS WHAT I SURVIVED
SO AFTER BEATING THIS THING,
TREATING THIS THING
GUESS WHAT I AM DOING FINE .............Kimberly d Riddle
"I went through living with this horrible thing...and it isn't fun!!
you never know when your last day will be
but you just have to have faith and hope
and just pray to God that everything will be ok...
that is exactly what I did
and now I am a normal child!
I still have to go back to the doctor ever once in a while
to make sure I am not sick anymore!!
but just believe! and it will all be ok! ............................................Anon
Join the Angels Mum

A daughter without her mother is heartbreaking enough
But God did the right thing when he saw you suffer so much,
You will still be there to guide us in life, but just from another place,
And it is now Heaven's angels who are blessed with your loving face.

So join the angels mum, they are lucky to have you,
But don't forget we love you and you'll be greatly missed too
Memories of you will be nothing but fond,
Its going to be hard without you mum, but it wont be for long

I am no longer scared of death, I no longer live in fear,
For I know that when God calls me, you'll be near,
We'll try our best to make you proud and always smile,
Even though being happy again, may take a while

Just promise to look down on us and help us in times of need,
Now go make the most of it mum, from the pain and suffering you've finally been freed.

(My Mum had cancer 4 times and she died two days ago and I miss her so much! She was so brave and such an inspirational person. I love her greatly!) ....................................................................Shiv
Lle dragon

Clean and crisp the covering
of the man with whom we speak—
black and gray the pictures,
which defy our sanity.

"Recent research renders
optimistic scheduling,
and while le dragon sleepeth,
we shall tip toe round his feet."

No book has yet been written
which defines the narrow bounds
when the mind is screaming "Mercy!",
from your lips there is no sound—

To focus on a tapping pen,
a clipboard—or the floor,
and wonder "when do dragons wake?"
consumes each second's chore.

Above the door, a banner hung—
Dad pointed and with pride
proclaimed, "My name will be up there!"
I hung my head and cried.

So began our journey
on a trip they'd all begun—
to cross a burning desert
without the light of sun.

Though strategies of warfare
can prepare us, in the end,
the path of pain through each man's soul
is hard to comprehend.

Enemies of sanity
lay odds against the whole—
digging deep, they plant their seed
and wait for certain growth—

Seconds turned to minutes
as days slipped into years—
Daddy's strength diminished
as worry turned to fear—

Confusion on the face I loved—
his silence in a storm—
the vacant stares at empty chairs
and pleadings to go home

brought midnight drives through rainy streets—
long distance calls—no prayer—
then, "Daddy's dying— Damn you all!"
cursed upon the air.

Morning found its glory
in the presence of a child—
Our Father's hand extended,
fear forgiven in His smile—

"Remove not ancient landmarks—
Seek me first," I heard Him say,
"The weapons of our warfare
are not carnal to this day.

I AM the Way— You're not
alone—Trust Me with his life."
Suddenly the room was filled
with Love instead of strife.

One by one our family came—
each in their own way,
supporting weary warriors
of le dragon's fading day—

Golden Gladiators,
now united in one cause—
that all things work together
for the good of those we love.

I felt my father's spirit
soar above that savage land,
but the grave could claim no victory
with his children hand in hand.

So our journey ended—
the battle had been won,
when we could not cross the desert—
without the light of Son.

For Gervis Clarence Dousay, 1927 – 2000, with special love for Ralph & Dolores Landrum ............Linda Dousay ..Beaumont,


I am a Caregiver

I am someone to talk too
I am someone who will listen and not judge you

Someone who you can laugh with
Someone to sit with you, when you want to be alone

I am someone will take you to all your appointments
I am someone who will carry your bags

Someone to give you strength
Someone to help you on your difficult journey

I am someone you can call anytime day or night
I am someone who will get your medication

Someone who will cook for you
Someone who will do whatever it take to get you through

I am someone who will lift your spirits
I am someone who will be there to lean on

Someone who will cry with you or for you
Someone who will ask how you are doing? And really want to know

I am someone you can have a bad day with and not feel guilty
I am someone who will make it warmer when you are cold

Someone who will fight with you and for you
Someone who will stand for what you believe

I am someone who expects nothing in return.................................................................... DMR2006
Our Dad

When we were young and innocent, we'd believe every word you said
About treacle mines and ""dream man"" you used to fill our heads.

Hand stands against the living room door with our mother playing ""pop""
Or sledging down the snow covered hills, when a boulder made you stop.

Picnics at the rocks with our cousins &friends galore.
Swimming at the open aired pool. please can we go once more?

You built a supper trolley from pram wheels ,wood and nails.
It sped down Bolton avenue and made our mum quite pale .

You'd sing your silly songs when going for a beer.
You'd never sing them quietly, always loud for all to hear.

You loved to go get away with my brother mum and me.
and for our summer holidays we stayed in a place called Torquay.

The elephant would not look at us , but you made him turn around .
You rustled a bag of peanuts and gave him one you'd found.

You loved to go dancing and the ladies you would charm.
But you only had eyes for one and that was our mum upon your arm.

As the years went by our family grew, with a son and a daughter in law.
And then came the grandchildren and dad you loved them so.

Tales about dads grandchildren are too numerous to speak
But just mention to our dad" cheese fork" and we laugh until we were weak>

You made time for every one, even them you didn't know.
A word, a smile and then a joke, you loved to tell them so.

Dad loved to entertain you in his own unique way.
And I am sure he'd like to thank for coming here today.

Shed a tear, but don't greave too long, for it's time for him now to rest.
We are so glad you knew our dad because he was the best .............................................. Anon
Goodbye

I would give anything to hear your voice
To feel your touch to say I really love and
Miss you so very much I put up a strong
Face everyday but im afraid I will one day
Forget your laugh and your voice I love
You so much no words can describe how
Much u meant to me I love you and miss
You nanny .. RIP ........ ................Brittney **sorry im not a very good poet!
The day I found out

The day I found there were tears down my face
wishing I could go to another place
what's gonna happen?
will she be ok?

she hugged me and we cried
and we cried some more
my mom came through door
and saw us

I don't know what to do anymore
she is in the hospital
dying of course

and if she died right now .......................... I would die too...........Kayla, age 12

A tear of sorrow and a cry each night,
For I know what is coming and I know my fate,
Cancer has run in my family,
Wiping out many of us,
I guess I'm next,
But I'll keep smiling,
Don't cry your life away,
Live each day as if it's your last,
There is a chance it will be,
Don't ever loose hope in making it through,
Or you never will,
Pull through each day with a smile on your face,
With hope in your heart and sole,
Never give up,
And make sure you die happy,
Make your dreams come true,
Before it's to late,
Don't sit there and wait,
You could loose your chance,
But I'll keep smiling,
Don't cry your life away,
Live each day as if it's your last,
There is a chance it will be,
Don't ever loose hope in making it through,
Or you never will,
Always look forward to a brand new day,
Smile and laugh and joke and play,
You may be weak but you can try,
You can make your last moments full of joy not despair,
Then your happy thoughts will always be there,
Remember life at the good points not bad,
All the fun times you've had,
But I'll keep smiling,
Don't cry your life away,
Live each day as if it's your last,
There is a chance it will be,
Don't ever loose hope in making it through,
Or you never will,
But I'll keep smiling,
Don't cry your life away,
Live each day as if it's your last,
There is a chance it will be,
Don't ever loose hope in making it through,
Or you never will,
Or you never will. ....................................... Lucy Port.... Rotherham
I Didn't Get To Say Good-bye

I went to see you one day
And we rode your horses.
You never told me that you were
dying in the next month or two.

So I never got to say Good- Bye.

I thought you would always be here
For me and my brother.
You never told us you were sick,
Until you left two months later.

I was with my friend when she got that call
That you had three to five days left to live,
And dad wouldn't let me say Good- Bye.
So I set back to my friends home.

When my dad called my friend
And said you were gone,
And my friend told me
I thought my life was over,
And never would be the same.

If I could see you just one more time,
I would say, ......................... "" I miss you and Good- Bye. ""

You never know how much you
Love that person,
Until they are gone.
I had to find out the hard way,
And I regret never getting to say .... Good- Bye.

We will always remember you Auntie Kathy............... I love you and Good- Bye...... I will never forget you...... Samantha March .. Bedfordshire

CANCER IS BAD!!! SO PEOPLE PLEASE GIVE UP SMOKING!!!!!
Flowers

Sunflowers and daises are really nice,
I can look at them day and night,
Cancer can go through people,
But after a long time all wounds can heal,

If you fight you can win,
Never loose hope in succeding,
The sun will shine the day away,
Just never loose hope for a brighter day. ..................... Sophie ...... Rotherham
A night, a day,
I've got it,
It could kill me,
I could fight,
But I fear I am too weak,
I love the world,
But I could live,
Now it is time to say goodbye,
I will survive and I will always try. ........................ Carrie ....... Rotherham.


My baby looks into my eyes,
and says, ""We done now momma?""
Not yet, time for steroids.
""No steroids make me mean to brother"" he cries.
We cry over the unfairness, the hurt the dark,
but all he cares about is how he makes his brother feel.
Old soul.
Cry.
Laugh.
Make peace with the ones you love.
We wonder what the next treatment will be,
will it be good new or bad.
He wonders what toy to bring into the ""poke room"".
Old soul.
The two year old is the teacher,
the nurturer, not me,
I'm just here to learn from my
Old soul. ................................Annie

Cancer Poem

I Support Cancer
Because Am A Dancer ................... By.Tiffanyy

When will we know?

When will be know if you'll be alright?
Tori, Taryn, and I are all right here,
When will he come and talk to us?
We need to know if you are alright,
When can we come and see you?
We are all waiting to know,
When can you come home?
They won't let us know,
Can you please come home?
We are all growing up,
And you are slowing down,
We need you here mum,
She said her first word,
And guess what it was mum,
We need to hear you are coming home,
And you will be alright,
The house is clean, the dishes are done,
What more do we need to do?
Just for you to come home. ........................................... by Coral,Tori, and Taryn.

MY LIFE WOULD BE SO HARD

IF MY MOM WASN'T HERE,
MY LIFE WOULD BE SO HARD!
IF SHE DIDN'T MAKE IT THROUGH
THIS TERRIBLE DISEASE OF CANCER,
MY LIFE WOULD BE SO HARD!
I GET SO MAD AND SO SAD
BECAUSE I AM ALWAYS WORRIED,
MY LIFE WOULD BE SO HARD!
WHY IS THERE SUCH A THING
AS CANCER? IT MAKES MY MOM
SO SICK,
MY LIFE WOULD BE SO HARD!
IF SOMEONE COULD TELL
ME THE ANSWER, AND
SAY MY MOM IS OK,
MY LIFE WOULDN'T BE AS HARD! - BY STACY ERDNER(MAY 2,2006)
(DEDICATED FOR MY FATHER JOSEPH OZANNE WHO LOST HIS LIFE TO CANCER)
....my dad lies there deep in pain
nothing I do or say can defeat the chain
he looks so sad lying in his chair
ohh why does life have to be so unfair
he was the worlds best dad
and that I know so why did cancer have to take his life
the pain I felt was like being stabbed with a knife.
But my dad forte and forte he did but the pain took over
and soon he was gone
no drug or pill could cure my dad
that is why I am so sad
knowing that nothing I said or did
could change the pain my dad felt .
My dad has gone but will never leave
he will always be in my hart .
Dad I will love you forever
and as long as you know that
we will be together forever
not in sight but in my hart xoxo ................................... Toni Ozanne
Beautiful Soul

Your beautiful soul was
Worth more than
A hundred diamonds
Why did we waste it
When tomorrow it would gone?

Why did you go
When your soul was
So beautiful?
A rose in the garden
Of wretched weeds.
Young and gorgeous
Ever-flowing
Like a waterfall?

And we bounded
Through the endless
Meadows.
Wallowed in the shade
Of your apple tree.
Do you remember?

Then one day
We fought.
Never looking back onto
Each other.

They called me to the hospital
That week.
You were so pale.
The petals of the rose were
Gone.

And the rose was overcome
With weeds.
Your heart so
Rusted and
Lifeless.

But your soul was as beautiful
As it had ever been.
You whispered and faintly smiled
""Happy Birthday""
You remembered!
But slowly...your eyes...closed.

You died that Saturday
From which cancer
I don't know.
It happened so fast.

I hope your soul is as
Beautiful as it was here
In heaven.
If not more so.

Your beautiful soul was
Worth more than
A hundred diamonds
Why did we waste it
When tomorrow it was...gone. ...................... Anna Priddy
What if it was Tonight?

Have you ever stopped
And wondered about this day?
What tommorow might bring?
Or gazed back to yesterday?
One day you will be gone,
You'd finally see the light

But what if your last day
Happened to be tonight?
Have you ever stopped your day
Just to call a freind?
To tell them how you'd remember them
If your life would suddendly end?

One day you will be gone,
You'd finally see the light
But what if your last day
Happened to be tonight?

Have you ever stopped
Despite your haste?
And just admired the beauty
In the world which you were placed?
One day you will be gone,

You'd finally see the light
But what if your last day
Happened to be tonight?

So take this chance and stop...........

Watch a sparrow take to flight

Cherish every moment .... ......Because your last might be tonight. ..................... Anna Priddy
What's left?

If you take away ... the bad,
there is only ...the good left ......................... Anon
A VISION OF MY BEAUTIFUL SISTER SUE

I had a wonderful vision of a woman dressed in white,
standing on a mountain, high above this light,
she stood there whispering
whispering down to me
let all our family and my friends know
that Jesus is with me. ............................. Krisone

My grandfather died friday 10/20/06 6:55 pm
i thought i'd be ok
we were never that close anyway
but when i was with him in that room
when the time came i prayed that god would take all his pain away
i said i forgive and please do the same
i love and will miss and nothiung will be the same
i wacth your chest rise and fall each breath harder
and smaller than the one befor
i knew it was time and i told you to go
i will never forget you
and all that i missed i wish we were closer now that it's to late
i filled my haert with hate
iv'ed cried every night
and tried to think of something to make it right
i don't know what to do
the family is lost with out you ............. Gina
One day
you go away
and you will say
good-bye
or you won't
facing death is
the same
if you know
you are dieing
or not
either way
you take it
with the same
expectation
and so
it is hard
to say good-bye
with such
un-knowing
if we should ever
meet again ....... ......................... Amber Gilchrist, Saskatoon
In Honor of my Mother

I will cut my hair
tie myself to this chair
I will fast and cleanse
the muddy waters from
the rags that I wear
I am everywhere
in everyone's prayer
even though I have
been shackled to the
bones of this hard chair
into my mind I stare
it isn't bare but I can't share
anymore because I feel
like I'm singing but it
doesn't seem like anyone
can hear me but I want
them all to hear, to know
that I can still feel their prayer. .................................. Amber Gilchrist Saskatoon

Thank you for your site. I have found here much useful and interesting information.

There's no more pain that I will feel so please don't cry for me,
Put a smile upon your face for God has set me free.
I'm going home to the lord above but never to far away,
So if you need me I'll be there anytime of the day.
And in your hearts is where I'll be because I've touched each one of you,
But keep in mind my heart was filled with special memories too.
Times we've laughed and even cried or just sat and talked a while'
Life is a challenge we all must face but it seems we have walked a mile.
So for every step you take and every good deed you do,
Will lead you closer to home and there I will be waiting for you.

................................................. In Memory of Karen Graves
Excellent site, added to favorites!!Respect you!
PAIN & HOPE

Five months ago, June to be exact,
The pain that ran through my body was unbearable,
And that's a fact.

It wasn't physical pain,
However, a pain that one shouldn't feel, ever in their lifetime.
Unfortunately, many people still do.

My aunt was diagnosed with Breast, Bone, and Lung cancer.
All that went through my head was,
""Why her God, she's so young!""

I felt that I had lost an important person in my life.
Even though she was still alive,
In the back of my mind I knew, that she might be leaving soon.

Well, after five long months that have gone by,
And a couple of chemotherapy treatments later,
My aunt seems to be doing just fine.

I pray every night before I go to sleep and tell God,
""Thank you for giving me this wonderful aunt of mine.""
So, hope for a long future, is what we all have in our hearts,
And I will keep praying that my aunt and I will never depart. ..................Yesenia Lara, 16

I won't forget you Dad

Each day comes and goes,
the answer to cancer nobody knows
soon I expect to see my dad on a hospital bed ,
because all this chemo is gettin to his head,
looking older and older each day
why cant I help...why isn't there a way
I will see my dad again some day,
but all I really want is for him to stay ............................. Anon

Until then

You laugh, you jest, you play, you fight
you exhaust your energy, from morning to night
tomorrow comes and then it goes
and still you think you had nothing to lose
you ate, you slept, you dreamt, then woke
but a kind word you never spoke
the sun would rise and it would set
and prioritizing, you have not done yet
you thought that life will always be there
you thought you had forever here
you made but little time for just one friend
but with a blow and with a strike
sickness made you take a hike
a hike through the path of memory lane
where the things you should have done were made very plain
but looking back can't change a thing
today is the only day for living
don't wait to be trapped by the hands of an ailment
to realize your duty to men and women
but strive each day to make this world a little Eden
until then, until then..... ............................................. Aleshia Gibbs ... St. Andrew..Grenada (w.i.)
My Friend Had an Aunt

My friend had an aunt, but she died years ago,
they say from the cancer, but I know its from chemo.
you see, her husband loved her so much
that he wouldn't let her give up.
he pushed the chemo and pushed and pushed,
that she eventually became nothing but mush.
the chemo had such a strong effect,
that it caused her to die,
and every year on her birthday,
my friend and her mother still cry.
for she was a fine woman,
will three kids of her own,
and now without her help,
they are very much grown.
every one misses her,
as they all should,
and God continuous to do what's intended
as he very well should. ....................... Anon
My Gram

The first time i found out my gram hade cancer
i wonted it to be me
a cupal of days later i was at school
and my frends gram had cancer and she dided
so i felt sike to my stumick.
When i got home that evning
i asked my mom if my gram culd die
and she said yes and that moment
i felt sike to my stumick agan
that night i wen to bed thinking of what my said.
My gram was dignosted with cancer
and she is still fiting it.
My gram is dian charles. ....................................... as written by Amelia Charles

Why do you do this
How do you choose?
You take away the ones we never want to lose.
You make them suffer and cause so much pain
from this what do you gain?

I hate watching family suffer
you don't understand I've never experienced something tougher
They mean more to me then you'll ever know
It's hard to handle when your given this type of blow

I cannot fight you myself I tried
For now I'll just take you in stride
I have so much faith and hope
As I help my loved ones cope
one day I know a cure will found
and no longer will you be around .................Lauren Crennan
WHY

THE DOCTORS SAYS WORD U DON'T HEAR THEM
U THINK U GOT WORK IN MORNING.
WHY ME
WHY ME

U TELL THE LOVED ONES.
U SEE THE PAINS AND TEARS.
THEY DON'T FEEL WHAT U FEEL
WHY ME
WHY ME

I'VE NEVER FELT SO ALONE ,
THE PAIN THE HATE
WHO'S TO BLAME
WHY ME
WHY ME

THE TIME BOMB TICKING
FIGHT BUT FOR HOW LONG
WHY ME
WHY ME ..................................................... Anon

Why is She Gone

My mom was strong, why is she gone?
I Love her more than anything.
She inspired many people, so why is she gone?
She had cancer twice it wasn't very nice, why is she gone?
I thought she was here to stay, she seemed so healthy, so why is she gone?
I really can't stand it, why is she gone?
I cry every night for her, why is she gone? ................................... Sarah


After effects

I hate looking myself in the mirror,
I hate knowing I have fear.
I hate seeing what isn't there,
I hate feeling that I am scared.
I hate crying myself to sleep,
Forgive me for I have dreams.
I feel left out and all alone
My eyes are red and I cry blood,
Please help me or I'll cry a flood.
My friends see what I let them see,
If they only could see the true side of me.
And as I die inside with pain,
Please don't think that I'm insane.
Every day i pray for an answer
How exactly do you get over cancer
Its all over now
Bt feelings still stir inside my head
That's when you'll find me curled up in bed.
When will these feelings leave me
And let me grow up into the person iv always wanted to be. .............Joanne Thomson...17 years old

~Today's Dec. 5, 2006, it's almost Christmas.
Now I found out this year I have cervical cancer at 18.
For this Christmas yeah I know I'm gonna make it,
but for this Christmas i have no wish.
I sit wondering day to day will I be here to see the next?
Will the boy love someone show up again and make me feel blessed?
Or will I be dead by then,, lonely, cold, broken heart laid to rest?
They say real loves the test,
they still say by God I am blessed.
Maybe I am but why me, I guess cancer,,,
is just another word for some ones eternity
~ No matter what I still feel no one loves me,
people will laugh when I lose my hair,
twice as many of my homeboys,
wont even be here,
............................... I'll be in complete despair..... .......Holly L. Lowder


Never give up

I am not ready for this
I don't wont any to be just one last kiss
please a couple more days
or just let this thing be a little phase

my children don't wont me to leave
they say it is their new pet peeve
my husband tries to get over his own internal pain
I can take it anymore it is driving me in sane


I try to get over the fact my life is near the end
yet that does not work there is so much to mend
in my bed cant sit still
the doctor says I have to take my pill

I know that I have to fight through
because all of this cancer talk is totally true
I will never give up
you can ask my family they will say, ""yup""

I don't no why
but I have got to try
I am not sure what I can do now
I really don't wont to have to say chow

people across the world fight for their life
and don't wont to hit the knife
sometimes my family ask why me
but I just smile and watch the days go by

I am there I can see the light
I scream and kick it is way to bright
I say I love u they say it back
and suddenly feel a big smack

they know that I am in a better place
and they must stop their crazy chase
they know that cancer caught me
it is hard because now I am not there for them to see

I have fought my way through as far as could
I would keep fight if I could
but family keeps continuing to fight
and they will never give up to such a great height .................................. Emily Francis(grade 7)

Back to the top

One day

one day you will be better a
nd you will never give up you fight and fight
until the sun rises
and then you be better again like you was before then..... KY


JOJO'S Storm

You always seem
To be go the go,
And I really thought
That is to would pass
Like some job or thing that you wanted to finish.
We always told you
"JoJo you need to slow down your working to hard."
You'd not smile and never listen.
When the first storm came to be,
We took it as it was….CANCER.

Now JoJo as the second storm came
And hit hard.
We started taking it day by day.
I prayed and prayed,
But JoJo I don't think
The big man was listening.
Now we take it hour by hour
I pray that you don't
Get taking by this storm
You worked to hard to
Be won out by the big C word… CANCER. ...... By: Morgan La Dawn Duff

My Little Em

She puts a smile on everyone's face
she has been blessed everyday with Gods grace
I keep hoping that she will come through
so we can go back to normal and do everything we used to do
She knows just what to say to make everything ok
so why did our lives have to differ and change one day..
Lord I ask you every time I pray
to help me make it through the next day
with realizing how lucky I truly am to have her in my life
and how this pain will soon go away that pierces me like a knife
Lord I don't know what I would do if I ever lost that pretty little jem
so keep a close eye on her because she's my family's little Em ...... Abby
I'M A CHILD (Submitted by Nasra Al Adawi To Children touched with Cancer) Oman- Arabia.
I'm a child who wanted to play
I was ill and pain didn't go away
I couldn't help it but I felt so sick
My life was on a risk
Some how I could not cope
Still I could not give up on this hope
With pain I could not stop my cry
To be brave I had to try
To feel well is taking so long
Trying to live, I had to be strong
I asked God to make me well again
Please God take away this pain
Healing in every step is so slow
Winning had let my life glow
I had a dream that one day there will be a cure.
For everyone diagnosed with cancer will soon be reassured.
That this deadly disease will soon disappear.
As it's sadly killed so many which as been unfair.
But she sits down and weeps.
As she cant eat or sleep.
Praying for her father I am trying to look after her.
She is thinking of them memories and happy times to remember.
We are talking about her birthday party she's planning in December.
I'm am so proud to call her one of my best friends.
She has been so brave through this rough time.
But were looking forward not trying to rewind
But my dream has ended And happily he is mended.
All the prayers and wishes has finally been answered.
Finally my dream ends with all these inspirational dancers. ...by Richard Bobb-Semple
The bravest person I know,
is only 11 years old.
He is my little brother,
his heart is so bold.
He is fighting so hard,
as hard as he can.
A smile on his face,
like he has a plan.
I wish I could help,
just make it all better.
But I know I can't,
the cancer is too clever.
He's a strong little boy,
stronger than you would think.
I'll watch him beat cancer,
and give him a wink!
                     ....Crystal Z.
Everyday I think and I wonder why,
My Dad got sick, and could he really die?
As unbelieveable as that still is,
God allowed, and my Dad is his.

Watching him go through all he has,
I pray everyday that his life will last
My Mom says "Dale Eat!" every single day,
And my Dad just smiles, and has it his way!

Culver's soup is what he craves,
Herb calls him for play dates and helps keep him brave.
My Uncle Verge says, my dad has grit,
He told my Dad he's tougher than Owl Shit!

I love my Dad, and I'm so thankful he's here,
He's the center of our family and we love him so dear! ....by Danette Parmley

Inchworm, inchworm,

inchworm, inchworm, eating
and crawling and destroying
he has consumed my future
and his children will follow to reflect
on the slippery green world
that is all which they know
the sheet between the chairs dip,
and I descend down difficult not to slip
So slowly I inch, time seems to stop but passes
without my consent
Stop. please stop. please help me crawl out.
I am but an inchworm following my father
and all that's around me is the refuse ......by Lauren Hoopes

It takes extra time and preparation for me to go out and shine,
My make up takes twice as long as it ever used to.
Of course covering up skin that is grey and sunken in takes a little
while longer to look fine.


Fine enough to get in the club that is!
My hair doesn't take much time cause I have none,
bald with a shine!


All I have to do is put my wig on to look like the girl I once knew.
And no one ever notices, they think it's the hair that I grew.
Next I replace the hair that has fallen from my eyelids
with a store bought strip and some glue.
I fill in the missing patches within my eyebrows,
just a few!


My outfit can't be too tight though,
or it will put on display the skin and bones I am today
from throwing up for six months straight, night and day without a break.
I now stand in front of the mirror to see if I am ready.
But I know deep down it is not me I see, but a covered up version
almost too weak to stand steady.


Wishing I had the strength of the tree that saved me,
I think to myself as I look at my reflection, changing the way I think
to a more positive direction.
What a damn good job I did!


Almost looking perfectly fine thanks to a steady hand and good make-up
selection.
As long as no one looks into my eyes too deeply;
they will never know the torture that my soul endures daily, monthly,
weekly.


Before I leave, I take one last look.
I can't help but ask the question "when will it end?"
The word soon comes to mind,
calming my fears that I soon will be fine.
Becoming my questions best answer.
Tonight I will give it my all, gathering all my strength to once again
smile as The Tiny Dancer.


The one with the strength to overcome and win the race, all the while
keeping the smile on the unknown face of cancer........................-Carly Samaras, Survivor

I hear a sound within me
A cry of pain I yet do not feel
Is there something growing
Please tell me what I fear

The doctors look at me
They tell me all is well
I feel within my body
That there is more than they can tell

I go for an examination
The results are not what I hoped
I feel that I have been lied to
Where is all my hope?

I have a life that I want
A husband most concerned
Children that need me
I am not ready to leave

Treatment is so worrying
However, I will survive
My future is with my husband
For my children I must survive

When this is all over
When I am made new
I will pledge my life to living
And my gift of life is for you

For I will not look for bounderies
I will walk each day
For God has given me
A breathe for yesterday... Mark Ruddock, Belfast, Northern Ireland

A cocktail, a stew of emotions this ugly sickness brews.
Anger, Pain and hate seem to always emanate

Feeling useless, feeling used, my ego is so bruised.
Always wondering what I can do, since my friend is in this stew.

Heart sore, sadness and aloneness in this madness.
Never listening, in fear, I answer, but I do not really hear.

In fury and in anger, with no excuse, silence, is his banner
I am not understanding and have no strength, for this undertaking
I admit defeat, and lay this, dear Lord at your feet................................ Colleen Scott

The Hurt: Life Goes On

Today is a gift
Life is a gift
We continue to sift
Life goes on
Death hurts
The past hurts
The future is left

Life goes on
Never forget
Cancer hurts, both you and I
Love ones lost
No need to hurt

Life goes on
The pain is done
With the pain gone
Life goes on

Look, The Hurt is gone
We are one
For our pain is gone
It's time
Cause the Hurt is gone


Life goes on ...............................By Karim Barhum (For the Families and Friends of people who lost there lives to Cancer)

By Robert Kruse

You've never met me but I've heard of you,

But the Lord has put something on my heart

Now where do I begin start.

A year ago, you brought a child to this world,

But Cancer through it into a whirl.

For prayer and hope, people began to kneel

A true miracle, you began to heal.

With each day comes trials and tribulations,

You stood firm through out the duration.

In times when your feeling blue,

Realize how much we all love you.

But we are not the only ones,

The Lord loves you tons!!!

He gave us life and free will,

Know this and be still.

He is our greatest hope and dreams,

Throughout all the devils schemes.

He will conquer over all,

Till the devil begins to fall.

God has a plan for you,

Which is the question I wish I knew.

You've never met me but I've heard of you!!

I wont stop praying till God sees it through.

Listen for his calling and begin to smile,

God will keep fighting all the while.

I know one day, when we meet.

Cora will be pleased to greet.

Till that day we do,

I'll keep praying through and through

You've never met me but I've heard of you

My name is Robert, now you know me too!!!......................Robert Kruse Jr. Sarasota, FL

we read the words of youth
cluttered jumbles of uninformed mush
expectations lowered before the raised bar drops
what did you expect?

we miss the words of truth
chemo brain, gifted
with the horror

thirteen down and
none to go
knowing now,
what
the end feels
like...

read the jumbled mess, smile
be thankful
for their ignorance,
is the beauty of a vernal fog

I was dumb once, now I long
for the innocence of oblivion
to smile
in the unaware glow
of youth

You Wait, Seated
you wait, seated
quietly
sterile snippets of life
chaired, orderly
you wait, seated
stubbornly
faces conform to guidelines
scheduling your future
you wait, seated
peacefully
a smile to those who know
how unimportant today is
you wait, seated

I never planned of my life,

Until I started living with cancer.

I realised of my dreams to live,

Which made me glad without fear.


I lived with a new hope,

It made me strong and fearless.

Its another life lesson-

Fallen in my life as a mess.


Everything is new now,

My living style to my point of view.

From all the people on earth,

I am one of those few.


My life is still in my control,

Cancer doesnt take over me.

Things does go rock and roll,

Still I make it struggle free!

There is so much I do not know
When over the river Styx we finally row.
Is where we travel just chance kismet,
Once the day is over and the sun has set?

The problem seems not to be in dying.
It's the living and the trying.
I make it through the confusing day
With little time to reflect or pray.

Just when you begin to master your mood
Something happens that bodes no good.
It's hard to stay positive and calm
When fate is sounding an alarm.

Hardly a ripple will be made
When to my final rest I'm laid.
Did my life make some account,
Balance the scales a useful amount?

There is hope that a vestige will remain,
Or perhaps "This is it" will be my claim to fame.
At the end, I hope to smile at death
And leave a legacy of love with my last breath.

My life was not always correct or wise,
But I changed with many tears and sighs.
Today, I'm lonely, scared, and sad.
Tomorrow, I might be content and glad.

Up and down, there is no other way,
My life is not my own to sway.
Other forces make the choices now.
My control is limited: to react and how.

From my parents' lessons, I am strong
And face each day, no matter what is wrong.
I must take any happiness I find
And give it back in likeness and in kind.

Each second is precious and a treasure
When leaving the world that you remember.
It's how you leave this life that is all.
Be brave when you hear that clarion call

You may feel healthy; be extremely wealthy;

But you need to understand,

It can come in a stroke, to any bloke,

So get your partner, to lend a hand.

You may be young or old; have balls of gold;

Have the stamina of David Beckham;

But if you feel a lump, don't be a chump,

See your doctor, and get him to check 'em.

If you think you've got three, then let him see

If it's a problem that's easily solved.

It can come to all men; but then again,

Surgery isn't always involved.

Better to find out, than live in doubt,

Wondering if it will cause you pain;

You won't be alone; number of cases has grown,

And to control them, is the NHS aim.

'Til you're checked, you can't tell, but all may be well,

That lump may be no reason to worry;

But think of your family and wife; play safe with your life,

And get a testicular check in a hurry.........Jim Bell, Chatham

Cancer is hard
it is always unexpected
you are never prepared
it breaks your heart
and takes away who you love
it makes you suffer
and your family


It gets to a point to loose hope
and think of it as death
you give up
and start to cry
it breaks you apart
but there's something there
him watching from heaven
tells me to keep going with her
alongside in this fight for life .......Thais aged 12 years old, dedicate this to her uncle who had cancer and died a week ago of cancer and to my mom's aunt (also my aunt) who has cancer and is still fighting for life.

To those who know
And those who don't
Hold your loved ones tight
For you never know,
they may have to leave you in the night

So cherish them everyday
Don't let your love fade away

Hold them close, to your heart
Never let them go
For they will always be,
in memory
Never to be forgotten,
by those they loved

By: Kelsey Brain

You've gone...
I always knew this time would come, but I didn't think it would come so fast. 
The moment I'd witness that breath, that was going to be your last.
Your end was long and painful, but there was nothing I could do.
I would of done anything in the world just to have numbed things for you.
I knew you felt so much pain, for that I knew for sure.
But soon the pain would be over, and you'd be right at heavens door.
I knew that when you passed, things would never be the same.
For me and everyone around you, we just wanted someone to blame.
I knew it would be hard, to get things back to normal.
I hope that you will visit, and join the paranormal.
Just by losing you, I've lost a massive part of me.
Id give anything for us to share one more gossip and some tea.
All our memories are embellished, deeply in my mind.
That's forever where they'll stay, they'll be easy to find.
I never feel without you because I know your always there.
I still think it was cruel you were taken It's incredibly unfair.
We'll be together again soon, but until then i'll pray.
You'll be in my mind every minute of every hour of every day...........Abbie Highdale. I'm 14 years old.
George - we will get through this somehow.
On your ear was a tiny little lump,
We waited and my heart went thump,
Why did this have to happen now?
George - We will get through this somehow.


The doctor said cancer that I did fear,
Yet you deny it and refused to hear,
Why did this have to happen now?
George - We will get through this somehow.


They said he don't understand,
But you did and trembling held my hand,
Why did this have to happen now?
George - We will get through this somehow.


I was scared, felt really helpless,
Why did you have to go through this,
Why did this have to happen now?
George - We will get through this somehow.


On times things went wrong,
Through it all we simply stayed strong,
Why did this have to happen now?
George - We will get through this somehow.


Several operation then they removed your ear,
And that really increased my fear,
Why did this have to happen now?
George - We will get through this somehow.


Through this together we have cope,
We grew closer and I discovered the meaning of hope,
Why did this have to happen now?
George - We will get through this somehow.


Now the cancer is removed hope not to stay
I hope it now simply keeps away
Why did this have to happen now?
George – We've got through this so far somehow..................Micron
Dear Cancer
                                You came into our lives unwanted.
                                Just one of the many souls you've haunted.
                                You've tried to take our spirit and faith.
                                But to no avail your grips could take.
 
                                We stand and fight with our heads held high.
                                Who says with cancer you have to die?
                                This is a battle we won't let you win.
                                For there is no truer or more evil sin.
 
                                So, thank you for making us all a bit stronger.
                                For living and loving, harder and longer.
                                Thank you for showing us the meaning of life.
                                Cherishing our memories as husband and wife.
 
                                Thank you for choosing us to win this war.
                                You have tested our faith to its very core.
                                But now it is time to put you at bay.
                                "The gloves are off ", is all we can say.
 
                                No more living MRI to MRI in fear,
                                Wondering, waiting if the end's drawing near.
                                God's healing power is great if you believe it.
                                Faith of a mustard seed is all it takes to receive it.
 
                                You know this war has already been won.
                                With God by our side, it is all said and done.
                                See,cancer, I would not like to call you my friend
                                Better luck next time.
                                Here's to never seeing you again...........Emily Gamel (wife of a 36 yr old grade 4 brain
cancer fighter)
Death that comes in many ways
doctors that try to kill it with their rays
sometimes is creeps up fast
sometimes it doesn't really last
sometimes it comes up slow
no matter how it comes, it always seems to grow
 
this little thing causes so much pain
it takes you away, once you think you've started to gain
it makes you hurt, cry, and skinny
to think that there are so many
 
lungs, mouth, breast, and brain
they all make you feel the same
as if you've been ran over by a truck 
overall I can say, cancers truly does suck
Surviving Cancer 
As I lie in this bed, alone it's just me. 
The days keep passing, and I know it's not free 
The Doctors say we have no news 
They keep poking and prodding until I am black and blue. 
They just tell me they know it's not just the flu 
They've done x-rays, cat scans, and biopsies too 
Then they came in and gave me the news. 
I immediately said, "No it can't be true." 
You have what's called Cancer and my face turned to ash. 
It was at that moment my life just flashed. 
I asked him "Am I going to die?" he said, "We hope not" and "We'll start chemo
tonight' 
I then asked him if I would lose my hair, and he looked at me with this gazing stare. 
He said, "You will, but it will grow back" 
Then he walked out the door and never looked back. 
I began to wonder why this happened to me 
Then my sister sat down right next to me 
We cried and hugged, and I made her promise to me 
Will you care for our Parents, and my little Lilly? 
She promised she would, and then the phone rang. 
It was my best friend Missy she called everyday 
This time was different my sister answered the phone 
She told her the news, and I heard her sob with a moan 
It broke my heart to hear her cry, and I decided right then I would not die. 
I was able to go home and see my family 
They came from all over just to spend time with me 
Their love and support would get me through 
I had friends on facebook some from way back in school 
They were praying and cheering me on and it brought me to tears 
And help relieve my darkest fears. 
They filled me with poison week after week 
The side effects were horrible, and I became very weak 
I had sores in my mouth, and was unable to eat 
My fingers went numb, and then so did my feet 
I started to lose my hair 
When I would cry my dog would be there 
I could no longer taste food 
My gums would bleed 
Though I knew through it all 
God was not ready for me 
My finances were horrible, and businesses were mean 
They wanted their money, and they wanted it green 
Some former co-workers collected money for me 
It helped to buy medicine and pay Doctors fees 
The creditors called and suggested I sell my hair 
They wanted their money and thought this was fair 
I hung up the phone and called the State 
I said, "I need help before it's too late" 
They told me I had worked most of my life 
It's just too bad you're not someone's wife 
They told me I was one who fell through the cracks, and 
When they knew something for sure, they would call me back 
My immunity was low and they said "Wear a mask." 
"If you get an infection it may be your last." 
They gave me a shot to stimulate my cells. 
The pain was so bad and my joints would swell 
I began to feel better and went to my Doc 
He Said, "You're in remission, we don't see that a lot" 
My hair is growing back, and I'm stronger everyday 
I finally received help, but not until May 
I can't spell very well or think to clear 
The chemo has damaged my brain. 
It's only temporary I'm not deranged 
I have a port in my chest that will stay for a year 
They tell me it's a precaution and nothing to fear. 
I am deemed disabled by my State 
However, the Federal Government just tells me to wait 
I do not know what my future will bring 
However, with God's help someday this will all be a bad dream 
I can never thank the ones I hold dear 
For helping me through this 
It has been quite a year 
I really hope they find a cure 
Because Cancer is something, no one should endure ............Karen Gardner
You've been there through thick and thin,
gathered up all sadness and placed it in the bin.
Been there through my deepest darkest nights,
soothed my fears and held me tight.
You've been the light to my day my story at night,
i'm scared to let go give in to this fight.
It's like a battle ground inside the disease spreads far and wide,
pain you try to fight, but weakness you cant hide you've walked me to school, nurtured when sick
You've been my James Bond
if you go my tears will fill a pond.
If one day you decide to leave my heart will fall to fragments, I'll be left upon my knees.
For all the times we've argued it will not mean a thing,
For my love for you is eternal not just thoughts and words in a long lost journal. .. by the daughter of Tracey
Dear MAMI,
I wish I knew,
How to tell you,
How much you mean to me,
I love you,
From the bottom of my heart,
The way you were always there,
In my life,
How lovely and awesome it was,
But now you look so fragile,
I cant believe it's true,
Cancer is your enemy,
Fighting it day by day,
I never doubted you,
Every step of the way,
Pain is your hater,
Faith is your motivator,
Suddenly your not there,
Nothing will change the sky from blue,
Just as nothing will change my love for you,
In my heart you'll always be,
Where you'll live
for all eternity,
Safely and happily
Rest In Peace ...MaMi
All were happy the day i was born
But 8 months later my family was torn
When my mom passed away 4 away from christmas day
she died of a disease that cannot be cured with ease she died of something called cancer with it
there is no answer she had long flowing hair it just wasnt fair that she
had to die everytime i think about her i just wanna cry i didnt know much
about her but she was kind and caring im sure id do anything to see her
again even if i had to fight through 1thous when she looks upon me i have
nothing to fear when shes there nothing scares me not even a shark at the pier
I love her with all my heart i know that we will never part

Ode to Grandma

This day I will forever remember
We had the cake
We had the candles But most importantly we had you

This day They said this day would never come
We had our minds set
We held on strong
We held your hand we had you

This day We will celebrate it always
We had our worries
We had our scares
But we still had you

This day We celebrated it before
We watched as you got treated
We watched as you got better
We sat by your side as long as we had you

This day We won't have to fret this day will come
We owe a great debt to those who helped
Today we won

We still have you.............By Raini Heitz, 14, USA
Cell Mates
Freedom's cry is dim indeed
when one can roam the world at will
and never have the path impede
the goal, and be imprisoned still.
A gaze into my mirrored eye
and I can see what others fear;
a victim of biology
with cells that walk the prisoner.
While others have a radiant smile,
I have a radiation burn
that pulls from me a forlorn frown
and tufts of hair, each in their turn.
My rebel organs rising up
within my chemo mixing sphere
I fight to draw a line of death
for cells that walk the prisoner.
Within my quiet battlefield
I fall upon my own grenade
and hold to hope, however mild
that bad is killed, while good is saved.
And so in quiet desperation
I stalk myself, and self inter
my rebel suicidal faction;
those cells that walk this prisoner.
(c) Bart Breen
Dear Mr Hodgkins – the man of my worst dreams
 
Another day is over
Another night to ponder
Another little brave soldier
Fights for her right for survival
 
He feeds off her innocence
He feeds off her beauty
He feeds off her smile
He feeds off her dreams
This is his tour of duty
 
He is an unforgiving nightmare
As soon as I wake 
He is there
He does not leave me alone
He will stick around for another day
Another month, a year or so
Even after he is defeated
He may rear his ugly head
He has given us a life sentence

From her pale skin
To her shortest hair
To her hidden sadness when others stare
From the pin cushion she has become
From the painful injections
She has become numb

Another day of treatment
Another gruelling regime
Another pill to swallow
Another scan to see if she is clean

It breaks my heart to see her cry
When she squeezes my hand 
and the tears fall from her eyes
 
You are the pain 
You are the menace 
You are the storm 
You are the rain
You are the reason things will never be the same
You are the problem
You are not the solution
You are my worst fear
You are the cause of all my tears .............. Alexia Pirpiris
Cancer
Who invited you in
You entered without permission, causing havoc along the way
You turned my life upside down, without giving my a say
You made my family suffer, with just the fear of your name
To you in maybe funny, but to me it's not a game
You scared away friends, whom I believed to be true
They don't understand, the pain that you do
But new friends I need not pine
No more will you grow in this body of mine
 New friends and family will fight with me
This horrible journey you wanted me to see
I've seen it now, not once but twice
Nothing about is happy or nice
With torture and pain is death what you seek
From me you'll get nothing, for I am not weak
I will keep fighting you, every single day
Whilst you invade my life, I will make you pay
No more tears will I cry to satisfy your need
No more pain will I suffer to satisfy your greed
Gone from my body, no more shall you grow
Never to return, no more evil will you sow
This body is mine, so this I say
Piss off Cancer and leave me today....... Mandy Owen
The Last Formal:
> 
> Chemo pre-drinks
> on the oncology ward
> under disco balls
> reflecting
> fluorescent lights.
> 
> Tiny metal hearts
> of clocks on walls
> keep time
> with the beat
> of slow music.
> 
> Drunk on chemical cocktails,
> hope continues
> to be delivered
> late at night
> through tubes.
> 
> In the still time
> of dawn
> small crabs
> continue digging
> holes in bones.
> 

Nine:
> 
> Nine
> is the magic number
> always, always.
> 
> I miss you
> every breath
> you don't take.
> 
> You were here
> for a little while
> and then
> you were gone.
> 
> I miss you.
Cancer, diseas - The big old C
Why do you take people so perfect to me?
My family, my friends, the people I love
Please promise me they'll be cared for above
I used to believe things happened for a reason
But now I just think it's a cruel act of treason
Taken are the ones who do not deserve
And now, Big C,
the fear and unnerve
My Grandad, my Uncle, my Cousin too
How can such pain feel so true?
The tears that we cry do not make us weak
Instead they will talk when we cannot speak
My family, my friends, so dear to me
Let it be over, and you set free
But all that is now is the time we wait Until we meet, at the gate ..Daisy Casemore aged 16 written herself

Cancer why can't you just leave my daddy alone!
He is not ready to leave us on our own
You persist in making him weak
His time on earth at times seems bleak
But a stronger fighter you will not find
If you searched all of mankind
My daddy will fight and he is holding his own
Because he knows he will never have to fight this fight alone 
Melissa Mims- for my daddy
The White Knight – winning the cancer cause
Love 
is your armour
Hope 
is your shield
Family and friends are your strengths
Research and determination are your weapons
Your 
spirit is your guide
Courage will get you through this
Believe that where there is life, there is 
hope
Pray 
for the best outcome and a cure will come.
Victoriously, we will one day live cancer free..................In memory of Katherine Johnston-CloutierBorn:
								 29 August 1992An angel in heaven since: 28 March 1996 
The Big C
How it concentrates the mind
and puts things in perspective
suddenly one day to find
the Big C's been detected.
First they try the chemicals,
a potent combination,
to attack the rampant cells
spawned by an aberration.
Hooked up to the drip you find
your arm is getting sore,
chemotherapy's a bind,
you don't relish too much more.
Then one day the doctor says
the chemicals are done, 
now it's time for deep x-rays,
should be better from now on.
Ray treatment every week you get,
and soon the lump starts shrinking,
too early to be certain yet,
but hopeful, you start thinking.
Eventually the doctor says
the treatment's at an end,
come back again in thirty days
to check you're on the mend.
Then at last you're fighting fit
to celebrate each day.
Modern medicine did its bit,
but you also learned to pray.
For a while
i came to you and you welcomed me.
i was with you only for a while and you understood.
i gave you all i had and you loved me more.
when i was happy you laughed with me.
when i was sad you encouraged me.
when i was curious you delighted me.
then came cancer and you were astounded.
then came doctors and you interceded for me.
then came knives and needles and you stayed with me.
i loved the water and you brought me dolphins.
i loved the blue sky and you coloured it with butterflies.
i loved you and you filled my final days with joy.
always remember our days together.
and, i really liked the balloons and bagpipes.....Elias
A homage to friends who's two year old son was taken by cancer, in the voice of alexander, who is an "old soul"
http://alexandersquest.ca
FU Cancer
You're evil and deadly
A silent killer you are,
Always waiting and lurking 
forever near not far
You slowly sneak in 
Like a thief in the night,
Encompassing your host
Never caring if right
You're a beast of the night 
No heart and no soul,
You steal away love
You're taking your toll
Burning all that you touch
You spread like a fire,
You're sickness sets in
Taking all you desire 
Why do you exist
With the pain you create
Devouring all 
Then One day - too late.....Annie
Beside Me
        by Nicole Morrish (Nederland, Co. USA)
Mom was sick
I didn't know why
Doctor's said she might even die
But Mom was strong
She wasn't going to die
Doctors are not always right
sometimes they are very wrong
She threw up a lot and even lost her hair
It made me mad when people stopped and stared
I felt sad,scared and uncertain
Life had turned out the lights and drawn the curtain
But Mom held my hand and said
Don't cry, you know I love you
You are my moon and sky
And if our time here together is cut short
we will meet again,of that I am sure
I will be the eagle that lands on a tree
While you are gazing at the sky under me
I will raise my wings and give a friendly hello
You will look up and smile and know
I will never leave you
Nothing will take me away
not sickness
not death on a cold Winter's day
The warmth of her hand and light of her smile
warmed my insides and I felt safe for awhile
This was not the end
I knew it to be so
We had life to live and miles to go
Sure things would change 
be different
that was fine
but for now
mom was beside me
and she was all mine.....        ~Nicole Morrish, 2011
The nightmare of Breast Cancer
Cruising along through life,
A happy, carefree girl,
When BANG a lightning bolt,
Sent me in a whirl.
'You have cancer' the doctor said,
'Not one, not two but more',
A mastectomy is what you'll need',
I was shaking to the core.
A few days later I had the op,
And thought that was the end,
But no, 'It's in the lymph nodes,
The results we'll need to send'
2 days later and back on the ward,
For yet another op,
Lots of physio was required,
And the treatment wasn't to stop
5 months of chemo and the loss of my hair,
Would this nightmare go away?
6 weeks of radiotherapy followed,
What else were they to say?
Another mastectomy you will need,
As the cancer may strike again,
Ovaries will be removed,
And 5 years of Tamoxifen
The tears of pain and dreadful fear,
I would not let anyone see,
I had to be brave, I had to be strong,
But cried myself to sleep
 Reconstruction was to follow,
To get some 'normality' back,
I wish I could delete these years,
And have my old life back...................Tracy
Here for you    

I will never leave you behind,
So go ahead and put that in your mind.
I will always be at your side,
Going down this turmoil slide.
I promise you'll be alright,
You just can't give up the fight.
Trust me when I say,
I will love you every night I pray.
I'll always be here for you,
And don't forget your family will be too.
The Darkness

So Darkness my old foe
I really thought you'd let me go
As poison in my veins
Three years later still remains
A battle I thought I'd won
Has now become undone
My world goes spinning 'round
Cancer once again was found
Fear I desperately disguise
Reflecting in my loved-ones eyes
I know that I am not alone
But it chills me to the bone
The thought of leaving them behind
The Darkness is seldom kind
Fools are we for not to know
How rapidly the numbers grow
They say it's one in four
There should be no more
Donations give us peace of mind
But will researchers ever find
 A way to stop this growing disease
Before the next one rests in peace
All that we can do is pray
For some kind of cure one day
As I'm Preparing for the fight
I know that God will hold me tight  		Herman Leach 9/01/2013 
For a while
i came to you and you welcomed me.
i was with you only for a while and you understood.
i gave you all i had and you loved me more.
when i was happy you laughed with me.
when i was sad you encouraged me.
when i was curious you delighted me.
then came cancer and you were astounded.
then came doctors and you interceded for me.
then came knives and needles and you stayed with me.
i loved the water and you brought me dolphins.
i loved the blue sky and you coloured it with butterflies.
i loved you and you filled my final days with joy.
always remember our days together.
and, i really liked the balloons and bagpipes.
an homage to friends whose two year old son was taken by cancer.
in the voice of alexander, who is an "old soul"
see alexandersquest.ca <http://alexandersquest.ca>
1journey.net <http://1journey.net/1journey/> 
<http://1journey.net/1journey/index.htm#cc> apr 2012 elias
Helpful resources and links

Cancernet-UK: What is cancer; About specific cancers; Breast | Prostate | Bowel. About cancer treatments; Chemotherapy | Radiotherapy | Hormones | Biological agents | Complementary. Lifestyle advice; Exercise | Diet | Smoking | Sunbathing | Alcohol. Cope with symptoms; Traveling | Insurance | Tests for cancer | Clinical trials. ...site map


Micro-nutrient testing Empower yourself to make dietary choices specific to your personal make up. This Cancer Risk Nutritional Profile, analyses your blood profile and recommends specific dietary and supplement advice to ensure you have the best possible nutritional status to fight cancer an aid recovery from treatments....read more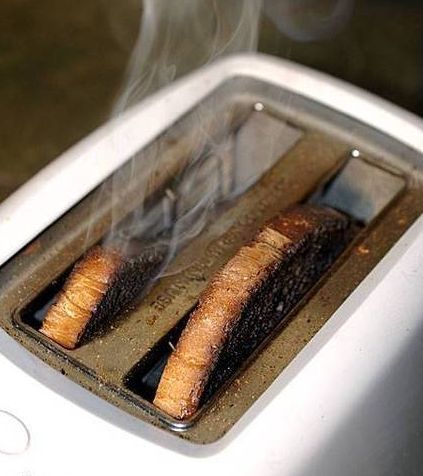 Download a free chapter describing how to avoid cancer forming chemicals (Carcinogens) in our diet and environments from the new edition of the best selling evidence based book "Lifestyle after Cancer - the facts"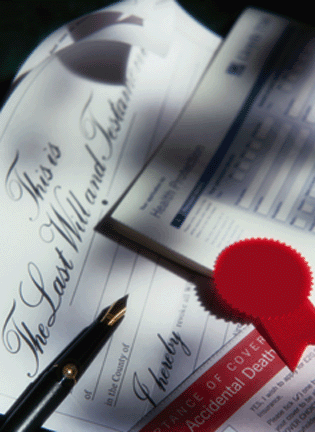 Make a will (or living will

)

Cancernet has teamed up with a leading UK lawyer to drive down the cost of making a

solicitor checked will. This reliable, easy to use, online resource ensures your assets (money, property, jewellery, etc) go to the person you want and not those you least want such as the taxman. Cancernet-glossLegal wills start from £39....read more

Protect your lips during chemotherapy There is evidence that natural oil based creams are better than petroleum based creams. natureMedical lip balm has been specifically design to soothe and moisturise the lips during and after chemotherapy or after sun exposure. It only contains only natural waxes and essential oils selected for their anti-inflammatory and DNA stabilizing properties...read more/order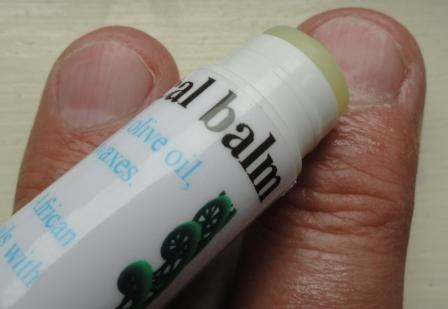 Protect your nails during chemotherapy. Nails can become painful and disfigured during and after chemotherapy. We describe the latest nail care guidelines and number of useful tips to keep them healthy, including cooling and moisturizing ...read more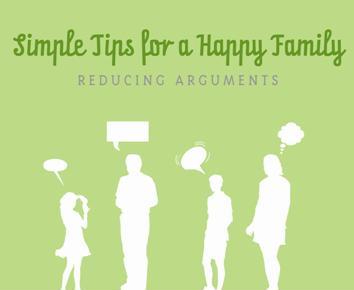 Look after your family after cancer - A diagnosis of cancer can cause a strain on family harmony. With emotions running high its not a good time to be

upset further by destructive arguments. This practical little book has identified the situations where arguments are most likely to happen and provides simple tips to navigate around them...

download £1.99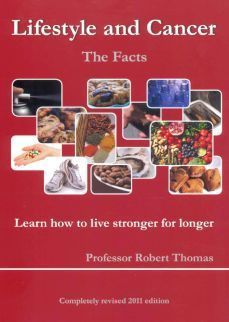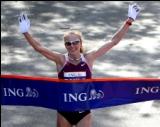 Lifestyle and cancer - the facts. This 2011, edition with a foreword from Paula Radcliffe has been extensively re-written with evidence from the latest research from around the world which demonstrates how diet, exercise and lifestyle changes can; help avoid cancer (read chapter 9 free), cope with treatments side effects; slow the rate of progression of cancer and help prevent relapse. This comprehensive essential lifestyle guidebook can be ordered online (£8.95), or downloaded via kindle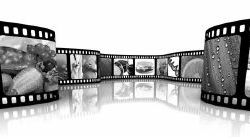 Prepared for cancer treatments. Patients and professionals, teamed up with Sue Lawley to produce this 21 minute film which explains chemotherapy & radiotherapy while you watch patients, describing their experiences, side effects and methods to alleviate them. Awarded the NHS communication prize ... read more / order individually or in bulk for your oncology department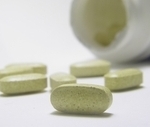 Keep-healthy.com Practical evidence based advice on healthy living including ways to naturally reduce cholesterol, reduce blood pressure, keep healthy eyesight, hearing, maintain a healthy weight and level of fitness. Includes advice on supplements and other useful products...link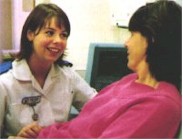 Support groups and self help organisations throughout the UK and internationally. Links to Asian support organisations; Read patient stories, poems and links to the Cancer active website addressing a wide range of complementary issues related to cancer and their a quarterly magazine (ICON).. submit a link to your group