Your doctor may recommend a number of tests before, during and after cancer treatment. These can take the form of blood test, x-rays, CT, MRI scans or nuclear medicine scans such as bone or PET scans or even scopes and further examinations under anaesthetic including biopsies of suspicious areas. As a general rule tests should only be performed if the result will change the management of the patient. Test are generally performed for the following reasons:-
Before treatment
Find out if patients have cancer
To determine the type of cancer*
Assess the extent of disease
Assess damage to other organs
Assess function of organs and fitness for treatment
The histology* This is what the cancer looks like down a microscope. the pathologist is able to tell the surgeons and oncologist a range of factors which predict prognosis and guide future treatments. In summary they include:
A report of the type of cancer
Whether it has been completely removed (the margins)
The grade of cancer (how aggressive it is)
Other prognosis factors such as growth rate and whether it has invaded into the vessels or spread to adjacent organs or to the local nodes (the stage)
For breast the ER status (whether it is sensitive to oestrogen and therefore to hormonal drugs)
For breast the HER status (whether is sensitive to herceptin)
For bowel whether the tumour carries the K-ras mutation which needs to be excluded before treatment with erbitux
During treatment
Assess whether treatment is working
To investigate new symptoms
Assess function of organs and fitness to continue treatment
To asses side effects of treatment such as loss of done density or cardiac function
After treatment
To assess whether cancer remains in remission
To investigate new symptoms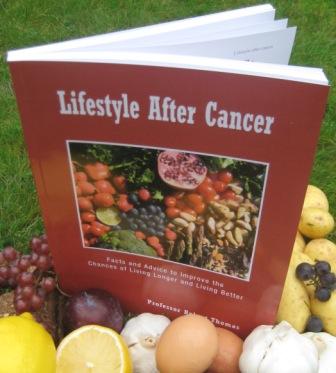 Further information The book Lifestyle After Cancer summarises the lifestyle evidence from around the world and provides practical advice for all stages in the cancer journey. A detailed film available in English, Italian, Urdu, Bengali, Gujarati & Hindi explains Radiotherapy & Chemotherapy. Cancernet.co.uk is a comprehensive cancer information resource written by an experienced team of doctors, health professionals and patients. It contains links and information on: Specific cancers: Breast | Prostate | Bowel. Cancer treatments: Chemotherapy | Radiotherapy | Hormones | Biological agents | Complementary therapies . Lifestyle and cancer: Exercise | Diet | Smoking | Sunbathing | Alcohol. Tips to help with symptoms and side effects. Financial issues: Traveling | Travel insurance| Links to support groups | Books | Tests for cancer | Clinical trials | What is cancer | How to avoid cancer | Glossary | About us | Disclaimer.