---

Hair loss (alopecia) can be caused by a number of medical conditions and genetic factors. Thyroid and adrenal disorders can cause damage to hair follicles and some autoimmune diseases can even cause unexplained hair loss in young adults. If complete this is known as alopecia totalis if partial alopecia areata. Hormonal drugs such as tamoxifen and the aromatase inhibitors for breast cancer can cause thinning. There are links with diets deficient in iron or having excess vitamin A (Which is hard to know unless you have a blood micronutrient test)
Male pattern balding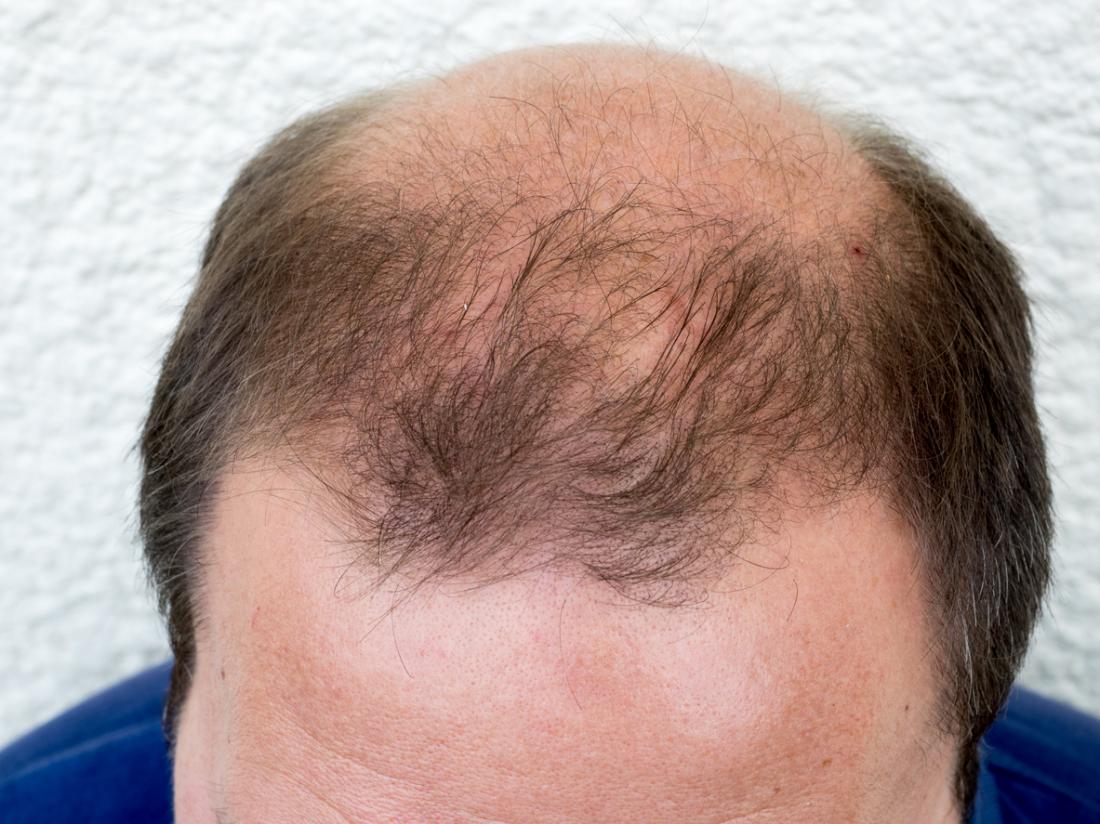 This is the most common cause in men. It usually starts in the crown and the frontal regions, initially, then merge with time. The main risk factors, by far, are age and family history. Athletes or more likely body builders taking anabolic steroids can accelerate thinning. Dietary factors have not been particularly proven but there are links with excess vitamin A and E and deficiencies in Omega 3, minerals, B vitamins and biotin. It's therefore a good idea to have a diet rich in fruit, nuts, vegetables and oily fish. Treatments for male hair loss include topical minoxidil or oral finasteride both of which can help some men.
Platelet Rich Plasma (PRP) for hair loss has been reported in some clinical trials for some men. It involves removing some blood, concentrating the platelets then injecting them into the scalp. High frequency laser and hair loss has found limited success in some men. Hair transplant is the best way to cover the bald areas but this is expensive and does not help everyone.
The rest of this page will provide information on the two most common causes of hair loss during cancer treatments radiotherapy and chemotherapy. Although not life threatening, it is not a trivial side effect for many women as explained well in a recent daily mail article.
Chemotherapy and hair loss?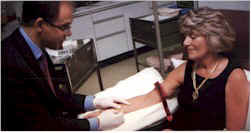 Chemotherapy often causes hair loss because the cells in the hair follicles grow fast and chemotherapy damages fast growing cells. (see chemotherapy). Hair loss after chemotherapy is usually not permanent and it will grow back once your treatment has ended. Not all drugs cause hair loss - Some just cause thinning and others cause dramatic hair loss including the body hair and eye brows. Hair loss can start any time from after the first few days after chemotherapy to within a few weeks. However, your hair will grow back once treatment is complete although to start with your hair will grow back very fine, very like a babies hair.
Your clinic nurse can arrange for you to have a wig before your treatment starts. After three to six months you should have regained a full head of hair although it may be slightly different to before your treatment in terms of colour and texture. In the mean time, if you are recovering from chemotherapy or having fine or thinning hair real human hair extensions are a great solution to your problem. Hair extensions can often achieve your desired length as well as the density.
Furthermore, different people have different tolerances to the drugs. Occasionally, some people loose their hair when it is not expected and sometimes in other cases no hair loss occurs when it is expected. (See table below for a list of chemotherapy drugs likely to cause hair loss)
Cold caps to prevent hair loss during chemotherapy: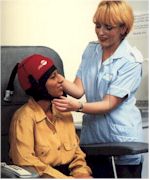 Preventing as much of the chemotherapy drug getting to your scalp as possible can do this. This is done using a cold cap that acts to cool the scalp and therefore restrict blood circulating in that area and reaching the follicles. The availability and types of cold cap used varies from hospital to hospital. The cap put on fifteen minutes before chemotherapy to start restricting blood flow, and kept on during and up to 1-2 hours after your chemotherapy. This does mean that your time in the unit is longer.
Not everyone can tolerate wearing the cold cap as it can feel very cold. This discomfort varies from patient to patient so it is not a failure if you can't wear it and it has no influence on the outcome of your treatment. In other clinical trials to date, less than 2% of patients who had retained their hair did not continue with the procedure.

While cold caps may be effective in preventing hair loss for some chemotherapy drugs they are not successful for all drugs. Your doctor or nurse will be able to advise you. Studies have shown that scalp cooling is effective in preventing hair loss in patients treated with some chemotherapy drugs. Cooling the scalp to a temperature of +17degreesC to achieve a subcutaneous temperature of +20degrees constricts the blood supply to hair follicles diminishing or abolishing their perfusion hence preventing high chemotherapy dose delivery during the initial phase of chemotherapy. Further, coldness itself reduces the availability of (chemotherapy) cytotoxic drugs to the cells of the hair follicles by directly reducing their metabolic rate. It is the combined effect of both these mechanisms, induced by cooling the scalp, that prevents or reduces hair loss (alopecia).
The cold cap system works better for some drugs than others. It works best for people, already with thick hair. Some clinical trials show a success rate of up to 50% for regimens which usually do cause hair loss but works best in the grow which sometimes causes of hair loss - see table below:
| | | |
| --- | --- | --- |
| Drugs which usually do cause hair loss | Drugs which sometimes cause hair loss | Drugs which usually don't cause hair loss |
| Adriamycin | Amsacrine | Methotrexate |
| Daunorubicin | Cytarabine | Carmustine(BCNU) |
| Etoposide | Bleomycin | Mitroxantrone |
| Irinotecan (Campto) | Busulphan | Mitomycin C |
| Cyclophosphamide | 5 Fluorouracil | Carboplatin |
| Epirubicin | Melphalan | Cisplatin |
| Docetaxel, (Taxotere) | Vincristine | Procarbazine |
| Paclitaxel, (Taxol) | Vinblastine | Sreptozotocin |
| Ifosphamide | Lomustine(CCNU) | Fludarabine |
| Topotecan | Thiotepa | Raltitrexate (Tomudex) |
| Vinorelbine | Gemcitabine | Capecitabine |
Radiotherapy and hair loss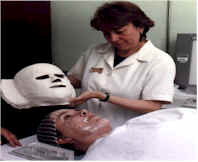 Hair loss can also occur after you have had radiotherapy, again as a result of damaged hair follicles. However, you will only loose hair from the area being treated with radiotherapy. This hair lose is usually temporary and your hair will regrow completely after your treatment. However, the speed and thickness of this regrowth is dependent on the length treatment and the quantity of radiotherapy you received. On average it takes between six and twelve months after you have finished your treatment. If your hair does not regrow or comes back very patchy, wearing a wig is a possibility.

Coping with hair loss
The cold cap may not work with all drugs or may not be tolerated. Here are some tips from patients to help you cope with hair loss if it does occur. Hair loss can occur at varying degrees and to different parts of the body depending on the type or combination of drugs used:
baldness may be temporary, partial or total
you may lose eyebrows, eyelashes, body and pubic hair
you may not lose any hair at all
Hair loss can start any time from after the first few days after chemotherapy to within a few weeks. When the hair starts coming out the scalp can be very itchy. This can even be uncomfortable and even painful. However, your hair will grow back once treatment is complete although to start with your hair will grow back very fine, very like a babies hair. Your clinic nurse can arrange for you to have a wig before your treatment starts . After three to six months you should have regained a full head of hair although it may be slightly different to before your treatment in terms of colour and texture.
Practical Advice
You can ease the pull of long hair on your scalp by having it cut into a shorter style before you undergo treatment.
Avoid using harsh chemicals and shampoo on your hair as these can cause the scalp to become dry and itchy.
Try switching to gentler products.
Do not perm you hair for at least six months after your treatment.
If your scalp does become too dry you can gently massage it with a light moisturizer.
Use a soft hairbrush to prevent irritating your scalp if it is tender.
Avoid nylon pillowcases as they can irritate the scalp. Use cotton as an alternative.
Wherever possible, let your hair dry naturally as hairdryers and rollers can further damage brittle hair. Avoid sleeping with hair rollers in place.
If you have lost underarm hair, try not to use deodorants and use unscented talcum power instead.
Paying for a wig
You are entitled to free wig if you are an inpatient when the wig is supplied or if you are on State benefits/allowances. If you are not eligible to receive a wig free, then you are still able to get one at NHS prescription charge, prices are approximately £55 for an acrylic wig, £140 for half real hair wig and £205 for a full real hair wig, or through the Macmillan Cancer support. Your doctor, nurse or social worker should be able to advise you.

Children and young adults up to the age of 19 in full time education are also entitled to free wigs if hair loss is as a result of their treatment. If they are going to have intermittent treatment over a few years they will probably need a new wig every time as their head size grows. Alternatives to wigs are scarves, hats and baseball caps. If you want to choose a wig from a shop, hairdresser or wig retailer, you are free to do so although it is likely to cost you more. However, because you have lost your hair due to chemotherapy or radiotherapy, you are exempt from paying VAT if you fill in a VAT form. This must be presented at the time when you buy the wig as it cannot be claimed back later.

How to wear a wig
If your hair does not grow back, is patchy, or you are still undergoing chemotherapy, you might consider wearing a wig. There are several varieties in all styles and colours, and can be made from both synthetic and human hair, or a combination of both. There are several different tips to make sure your wig is secure:-
Although a well fitting wig should stay in place by itself you can also use double-sided tape.
Wig specialist's stock hypo-allergic double-sided tape that will not irritate your skin.
The tape is applied to the underside of the wig. Surgical spirit can be used to remove any remaining adhesive.
The lining of the wig can sometimes irritate the scalp.
You may find it helpful to wear a thin cotton scarf or skullcap under your wig. These are usually available from wig suppliers.
You will need to have your wig adjusted as you lose more hair.
Ensure that you receive instructions on how to care for your wig and how to have it re-styled.
Try to avoid using hair spray on you wig as this can make it look unnatural.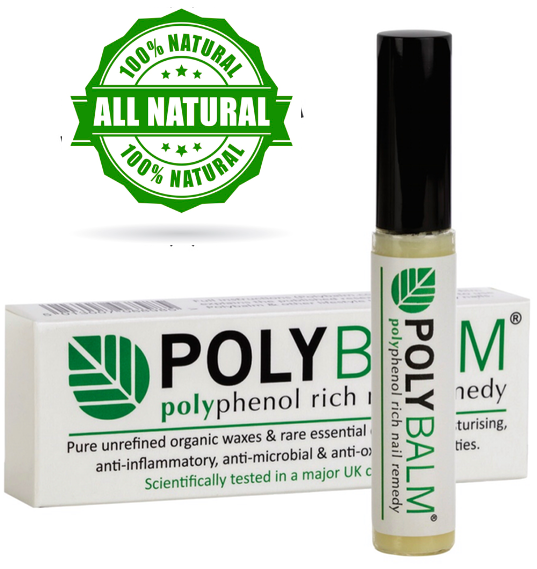 Loss of other facial hair
It is possible to loose the eyebrow hair. There is an ongoing trial looking at a balm, originally successfully developed to protect nails but applying this to the eyebrows during chemotherapy (see polybalm). Make up process called micropigmentation to which can simulate cosmetically perfect eyeliner or eyebrows hair. It is only available privately.
UK wig and hair loss specialists:-
A wig specialist will help you choose a colour and style that suits you. You may want the help and advice of your regular hairdresser or a friend, and your wig can be chosen at leisure.
Banbury – Postiche Ltd , Little Bourton House Southam Road Banbury Oxon OX16 7SR. Tel: 01295 750606
Beesley Hair Centre, 100 high Street Sandhurst Berkshire GU47 8EE. Tel: 01252 871764
Carpenters Hair Centre, 34 High Street Maidstone Kent. Tel: 01622 677093
Face Facts Hair centre. Jews House 1 Steep Hill Lincoln LN12 1LS. Tel: 01522 544727
Hairdressing & Beauty Association. Bedford Chambers. The Piazza London WC2E 8HA. Tel: 027 836 4008
Hair Plus. 10 County Arcade Victoria Quarter Leeds LS1 6BN. Tel: 0113 234 1046
Hairoom www.hairoom.co.uk
Hudsons Hair Centre. Lloyds House 1st Floor 16 Lloyd Street Manchester M2 5WA. Tel: 0161 834 6151.
Profiles Hair Centre. 301 Ashley Road Parkstone Poole BH14 9DZ. Tel: 01202 747999
Trendco Hair Centre. 229 Kensington Church Street London W8 7LX. Tel: 0171 221 2646
Trendco Hair Centre112/114 Western Road Hove BN3 1DD. Tel: 01237 774977/777503
Turveys Hair Centre. 14 Glasgow Road Edinburgh EH12 8HL. Tel: 0131 334 0707
Wig Innovation, C/o Katie Macaulay, +44 (0) 7711 808669, www.wiginnovation.co.uk
Landmark Hair of London - 32-34 Great Marlborough Street, London, W1F 7JB - 020 7734 7113 - www.landmarkhair.co.uk - info@landmarkhair.com
New Image (NST) Leeds - 87/89 Queen Street, Morley, West Yorks, LS27 8DX - 0800 0184247 www.iwantmorehair.co.uk - info@iwantmorehair.co.uk
Useful organisations:-
Institute of Trichologists
PO Box 142, Stevenage
Herts SG1 5UX. Tel: 01438 387182
---