"Empower yourself to make dietary choices specific to your personal make up"
How could micro-nutrient testing can help you help your body?
There is a significant body of evidence to show that a deficiency of micronutrients such as vitamins, essential minerals, fatty acids and antioxidant enzymes can lead to an imbalance in the immunity and an increase risk of chronic diseases including cancer. It is also clear from published studies that an excess of vitamins or minerals can also increase the risks of cancer as well as heart attacks and other diseases ....read the published evidence
Even with a healthy diet we cannot be certain that we have the correct balance of nutrients. Taking supplements may do more harm than good as, notwithstanding the expense, they may over correct a normal level or give false confidence that they have sufficient or the correct ingredients to correct a deficiency. The most reliable way to ensure you have the correct amounts of vital nutrients in your diet is to measure the body's levels. A measure of these nutrients will empower you with the knowledge to be able to modify your diet, or take specific supplements, which will give you the best possible chance of fighting disease. Elite athletes have been optimising their nutritional status, with the aim to improve their performance, for years with this technology no with is available to you .... read more
The Cancer Risk Nutritional Profile
This test was designed by Professor Robert Thomas, a leading UK Oncologist with a research interest in the field of nutrition, lifestyle and cancer. In collaboration with a long established nutritional laboratory, it measures 50 essential micro nutrients, ecess or deficiencies of which have been implicated in major disease pathways. It provides a detailed report advising which foods to avoid and which to eat more of in order to restore nutritional harmony. Combining the important tests into one profile makes this the most cost effective way of measuring over fifty micronutrients, including:
How to order this test - What will happen after you order?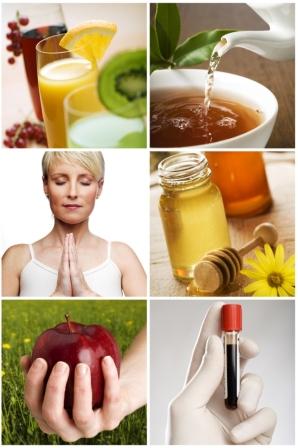 Step one; Click on the pay now link, below, to take you to the paypal site so you can securely pay with credit or debit card. You will receive a conformation email once payment has been accepted.

Step Two; The laboratory will then send you a kit containing tubes for blood samples, packaging and an addressed envelope. (Please stop taking dietary supplements for at least 48 hours before the blood test)

Step three; You then have to go to your local blood taking facility to take the blood sample (usually your GP's practice or a phlebotomy room in your local hospital - some phlebotomy centres may charge a small fee for this). After labeling the pots, immediately put them into the packaging and envelope provided and post as soon as possible. It would be best to do this earlier in the week so it doesn't reach the lab late on a Friday. You also have the option to visit the lab, in London, itself if you feel this would be easier (address will be enclosed in the literature).

Step four (your report): We will review your individual results, write your report and provide specific dietary and lifestyle advice relevant to your individual results. This may include advising more of some types of foods, less of other foods or, if necessary, taking specific supplements for a designated period of time. This report aims to empower you with the knowledge to be able to optimise your nutritional balance to give you the best change of preventing or fighting cancer and other chronic diseases.

Cost: £295.00* (If there are any issues with your order please email us at health-education@clara.co.uk)
Order securely online with Pal pal or credit or debit card:

(Please note; This is not a test for detecting cancer and does not replace advice from your medical team.)

Alternative payments: If you would prefer to pay via cheque or bank transfer please feel free to email us and we will send you the bank details.

*Why does it cost this much: (210 - cost of various tests to us, 13 pay pal fees, 20 pounds secretarial fees, annual promotion 50 costs, 12 pound profit)
---
Read more about rationale for micro-nutrient testing:
Abstract for the National Cancer Research Institute Conference (

Omega 3 and vitamin D deficiencies are common in Cancer survivors. R Thomas, Madeleine Williams. The NCRI conference Liverpool 2011

ncriconference/2011abstracts/abstracts/B137.htm
)
Helpful resources and links

Cancernet-UK: What is cancer; About specific cancers; Breast | Prostate | Bowel. About cancer treatments; Chemotherapy | Radiotherapy | Hormones | Biological agents | Complementary. Lifestyle advice; Exercise | Diet | Smoking | Sunbathing | Alcohol. Cope with symptoms; Traveling | Insurance | Tests for cancer | Clinical trials. ...site map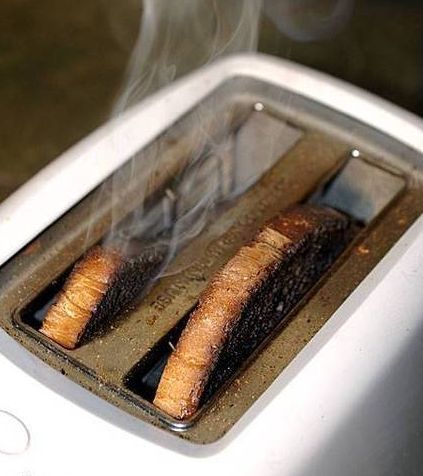 Download a free chapter describing how to avoid cancer forming chemicals (Carcinogens) in our diet and environments from the new edition of the best selling evidence based book "Lifestyle after Cancer - the facts"

Protect your lips during chemotherapy There is evidence that natural oil based creams are better than petroleum based creams. natureMedical lip balm has been specifically design to soothe and moisturise the lips during and after chemotherapy or after sun exposure. It only contains only natural waxes and essential oils selected for their anti-inflammatory and DNA stabilizing properties...read more/order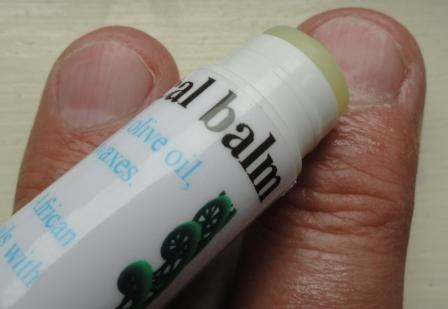 Protect your nails during chemotherapy. Nails can become painful and disfigured during and after chemotherapy. We describe the latest nail care guidelines and number of useful tips to keep them healthy, including cooling and moisturizing ...read more

Poems and cancer Cancer is emotional and stressful time not only for the patients but friends and relatives. This emotional can inspire reflection, sentiment and creative writing and poetry. Hundreds of poems have been kindly submitted by users of cancernet. Caution: take a tissue some of these are real emotional bombshells!.. Read poems or...submit your own poem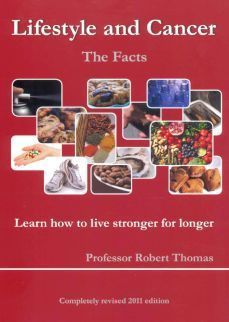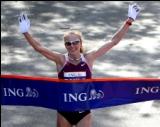 Lifestyle and cancer - the facts. This 2011, edition with a foreword from Paula Radcliffe has been extensively re-written with evidence from the latest research from around the world which demonstrates how diet, exercise and lifestyle changes can; help avoid cancer (read chapter 9 free), cope with treatments side effects; slow the rate of progression of cancer and help prevent relapse. This comprehensive essential lifestyle guidebook can be ordered online (£8.95), or downloaded via kindle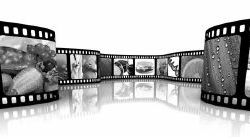 Prepared for cancer treatments. Patients and professionals, teamed up with Sue Lawley to produce this 21 minute film which explains chemotherapy & radiotherapy while you watch patients, describing their experiences, side effects and methods to alleviate them. Awarded the NHS communication prize ... read more / order individually or in bulk for your oncology department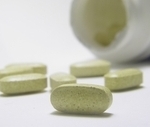 Keep-healthy.com Practical evidence based advice on healthy living including ways to naturally reduce cholesterol, reduce blood pressure, keep healthy eyesight, hearing, maintain a healthy weight and level of fitness. Includes advice on supplements and other useful products...link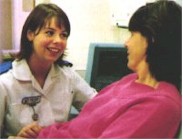 Support groups and self help organisations throughout the UK and internationally. Links to Asian support organisations; Read patient stories, poems and links to the Cancer active website addressing a wide range of complementary issues related to cancer and their a quarterly magazine (ICON).. submit a link to your group
Site map | About us | Glossary | Contact us | Disclaimer | Our sponsors | Advertise on Cancernet