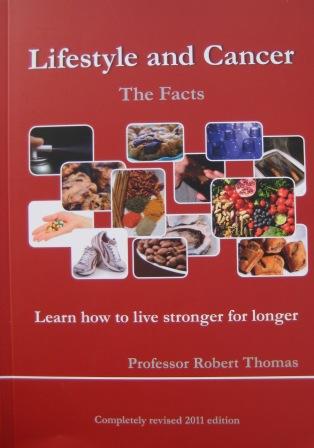 New 2011 edition
Read foreword by Paula Radcliffe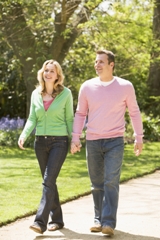 This section offers practical lifestyle guidance to reduce the risks of cancer, improve well-being and reduce the risks of treatment. The background evidence is based on well conducted international research (evidence sources) which leaves no doubt that what we choose to do and don't do to our bodies can influence our future health in a number of ways:
Reduce the risk of developing cancer
Reduce the risk of other major illnesses
Reduces risks and side effects of cancer treatments
Speed up recovery after treatments
Reduce the chances of cancer returning
The factors which influence the risk of developing cancer and those which influence its relapse are similar. These have been summarised in the sections "What to do more of" and "what to do less of" below. The lifestyle strategies which can reduce risks and help you cope with side effects are listed in the individual headings below. They have been split into strategies to help with risks and side effects during cancer treatments and those which help speed up recovery and help the long term risks and side effects.
Lifestyle factors to reduce cancer development and risk of relapse:

What to do more of:
What to do less of:
Other benefits of a health lifestyle
There are now numerous reports of well conducted studies which show how self help strategies and substantially reduce the risk of cancer and the consequences of treatments. The table below lists common symptoms which can trouble individuals after cancer and link to pages which describe the relevant self help strategy:
Side effects influenced by lifestyle and self help strategies:

During treatment:
After treatment (long term):
Other lifestyle issues:
---


When to consider a lifestyle initiative. Shortly after their diagnosis, patients and their relatives are confronted by a sudden commotion activity usually traveling to the hospital for blood tests, x-rays, scan, biopsies, and treatments. This causes enormous upheaval to the daily routine both socially and at the work place. Most of your time is taken up adjusting to their new diagnosis, with coping with the side effects of therapy and the difficulties of remembering, where and when they have to be and what to do when they get there! Forcing yourself into a strategy which you cannot do for practical or physical reasons would be inappropriate or at worse may project a feeling of guilt which is counter productive. Depending on the individual circumstances, at an early point in the treatment pathway, however, the subject could be introduced gradually and sensitively. The timing is paramount, as is ability of the clinician to assess the patient's receptiveness to considering lifestyle issues at each stage. Too early and the anxieties of the circumstances will be confounded, too late and the benefits of lifestyle will be overlooked.
Other useful links and further resources:

What is cancer; About specific cancers; Breast | Prostate | Bowel. Cancer treatments; Chemotherapy | Radiotherapy | Hormones | Biological agents | Complementary. Lifestyle advice; Exercise | Diet | Smoking | Sunbathing | Alcohol. Cope with symptoms; Traveling | Insurance | Making a will | Support groups | Tests for cancer | Clinical trials. ...site map

An excess or a deficiency of vitamins and trace mineral can lead to an increased risk of cancer, other illnesses and troublesome symptoms. A reliable way to ensure you have the correct amounts is to measure them. You will then be a to make able to make informed dietary decisions including and whether to take specific supplements in order to restore your nutritional balance. ...read more / order online

The first broad spectrum anti oxidant rich super food designed by a leading oncologist. POmi-T aims to boost your daily antioxidant levels using only carefully selected natural wholes foods which have been dried and concentrated for convenience ...read more / coming soon

An inspiring new lifestyle advice book, based only on the facts, empowers readers with the knowledge to help their chances of living longer and stronger ..read more / order Después de una diagnosis del cáncer, es; "Qué puede nosotros hacer para ayudarse?" La respuesta, que este libro trata, está "mucho". order online
This little book identifies the situations where arguments breakout and gives simple tips to navigate around them. Ideal reading for families after cancer .. order online
This 21 minute DVD explains chemotherapy & radiotherapy. The only preparatory film which was evaluated in a randomised study and shown to reduce anxiety and improve well-being during treatments. Available in English, Italian, Urdu, Bengali, Gujarati & Hindi ... read more / order online
Cracked and sore lips are common during chemotherapy and afterwards. There is evidence that natural oil based creams are better than petroleum based creams. Nature-medical lip balm contains only natural waxes and essential oils selected for their anti-inflammatory and DNA stabilizing properties.. read more..order

Glossary | About us | Disclaimer | Contact us | How to advertise on this site