Active surveillance
(watch & wait)
Active surveillance is a good option for men with early, less aggressive disease with few water work symptoms. As up to 90% of men with these prostate cancers, particularly those which have been PSA screen detected are unlikely to develop metastatic disease and tend to be over treated. Active surveillance is a good way to avoid or delay the side effects of interventional treatments such as surgery, brachytherapy and radiotherapy.
There is no hard and fast cut off for recommending active surveillance, this decision is normally made following a detailed and informed discussion with the oncologist. The factors are more likely to lean the decision towards surveillance are those which relate the disease being unlikely to progress to symptoms during the lifetime of that patient:-
Less aggressive tumours (low gleason grade)

Only some amounts of tumour found in the biopsy (low volume disease)

Low PSA

Low PSA doubling time

Little urinary symptoms

Older age

Poor health
What happens
Patients are usually seen every three to four months initially with a rectal examination and a repeat PSA. It is a good idea to calculate the PSAdt each time. MRI scan is usually repeated annually along with repeat biopsy every 18 months (or more frequent in some cases). If there is evidence of progression on surveillance patients are usually offered treatment.
Lifestyle and active surveillance. There is now emerging evidence that lifestyle factors can alter the rate of progression of indolent prostate cancer and many men are happy to consider these as part of the program. (see lifestyle and prostate cancer).
Historical evidence:
The concept of active surveillance was formally described for the first time in 2001 by Richard Choo from Toronto, in a report of 'watchful observation with selective delayed intervention for clinical, histologic, or PSA progression . Eligibility was restricted to men with clinical stage T1b-T2b disease with a Gleason Score < 7, and initial PSA < 15 ng/ml. Men were followed every 3 months for the first 2 years and then six-monthly, with digital rectal examination and PSA testing on each visit. Repeat biopsy was performed at 18 months. Indications for radical treatment were PSA progression, defined as a PSA doubling time < 2 years; histologic progression, defined as upgrading to Gleason score > 8 on re-biopsy; or clinical progression. The latest update of this study included data on 206 men, with a median initial PSA of 6.5 ng/ml. At a median follow-up of 29 months, 48 had received curative treatment, 4 had died of unrelated causes, and 154 men remained on observation.
---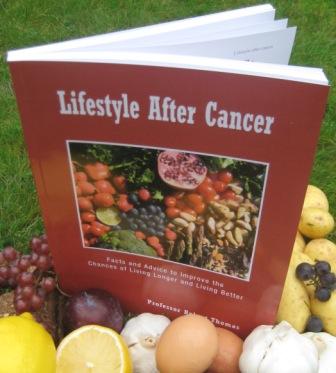 Further information The book Lifestyle After Cancer summarises the lifestyle evidence from around the world and provides practical advice for all stages in the cancer journey. A detailed film available in English, Italian, Urdu, Bengali, Gujarati & Hindi explains Radiotherapy & Chemotherapy. Cancernet.co.uk is a comprehensive cancer information resource written by an experienced team of doctors, health professionals and patients. It contains links and information on: Specific cancers: Breast | Prostate | Bowel. Cancer treatments: Chemotherapy | Radiotherapy | Hormones | Biological agents | Complementary therapies . Lifestyle and cancer: Exercise | Diet | Smoking | Sunbathing | Alcohol. Tips to help with symptoms and side effects. Financial issues: Traveling | Travel insurance| Links to support groups | Books | Tests for cancer | Clinical trials | What is cancer | How to avoid cancer | Glossary | About us | Disclaimer.