| | |
| --- | --- |
| Measure Patient Satisfaction | |
| | | | | |
| --- | --- | --- | --- | --- |
| . | | | | |
| | | | | |
| Italian | French | German | Spanish | Portuguese |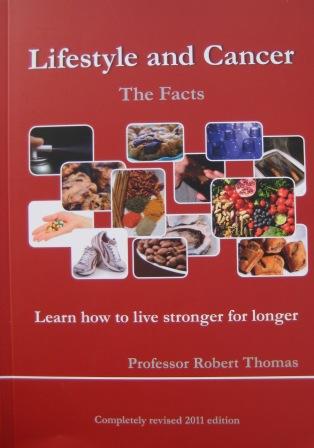 Read free chapter or Paula Radcliffe's preface
Ongoing research
Keep up to date on the world's largest double blind RCT of a broad spectrum multi functional superfood pill rich in anti oxidants and anti cancer polyphenols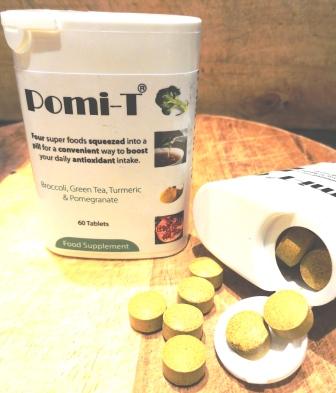 As the benefits of providing accurate information for patients are now undisputable, additional measures are being introduced in the majority of cancer clinics. It is important to measure the satisfaction of patients and modify and improve information strategies in response to their feedback. Previously no robust measures of satisfaction have existed, specific to information. We therefore developed, a questionnaire based on the feed back of consecutive patients with a diagnosis of cancer. From this information a one-page questionnaire has been developed with a 5 point scale for 6 individual sections. This questionnaire has been used in the West Anglia Cancer Network to help modify information services and audit their effectiveness in clinical practice. The methodology of its development and was presented in the 2002 British Oncology Association (BOA) conference and the European Society of Medical Oncology conference Nice 2002 and is described below . Versions in different languages are available free by clicking on the titles below (please feel free to use it in your department).
BACKGROUND TO THE DEVELOPMENT OF THE QUESTIONNAIRE. ABSTRACT FROM THE BRITISH ONCOLOGY ASSOCIATION CONFERENCE, CAMBRIDGE 2002
Measuring information strategies in Oncology - Developing an information satisfaction questionnaire. R.J.Thomas1,2 Kaminski E, Williams M. The Primrose Clinical Research Unit Bedford Hospital, Bedford, MK42 9DJ, UK1, Oncology Centre, Addenbrooke's Hospital, Cambridge University NHS Trust, Cambridge, UK2.
Introduction Many cancer units have introduced specialist information nurses, leaflets, videos, and Internet sites to help inform their patient. Undoubtedly introducing these information strategies, have helped a great deal of patients but these on their own are not enough. To standardise optimal information provision within a region it is important to measure or audit patient's satisfaction to the information provided and separate this satisfaction from other areas of the service. Some questionnaires have been developed and successfully used to measure global satisfaction such as that used in the recent UK Department of Health survey. A questionnaire specifically addressing information issues, however, has not previously been available – especially one which is simple yet able to identify patient defined subcategories and robust enough to be used in routine clinical practice. This project aimed to work with patients to achieve this goal.
Patients & methods Patients were required to have had a histological diagnosis of cancer and had completed an active treatment for cancer within the last six months, to ensure that their issues were still fresh in their minds. Seventy-seven consecutive patients eligible patients were approached by the clinic nurses whilst waiting for a consultation within in six consecutive outpatient clinics at the Primrose Oncology Unit, Bedford Hospital, over a two weeks period. Following a verbal and written explanation of the project, patients were then given a blank sheet of paper and were asked to write five or more of the most important categories of information which either helped them, or would have helped them, following their diagnosis, during their treatment and follow up. The nurse also recorded on the same page the sex, age, diagnosis and treatments the patient received. Four patients declined (2 male, 2 female), the remaining 73 (95%) patients returned the questionnaire before they left the clinic or returned it later by post. Twenty-four were male, 49 female, aged between 26-78 years (mean 55 yrs), 38% had breast cancer, 28% bowel, 12% had ovarian or lymphomas.
Results and development of the questionnaire The 73(95%) patients who returned their questionnaires provided a total of 303 statements, with a mean response per patient of 4.1 (range 1-6). Each of the answers were separated and reorganised in to nine categories based in order of frequency. This process was performed by a designated subgroup of the Information for Patients Research Group (IPRG) involving six qualified oncology nurses and two Consultant Oncologists and five patient volunteers.
The panel had prospectively decided that the questionnaire should be no longer than one side of A4 paper, for it to be a robust working tool suitable for busy working oncology departments. The comments were therefore, combined into 5 comparably weighted sections based on similarity of subject, making it both simpler to complete and analyse, yet still able to detect deficits in area of patient concerns. The score for each section was then determined by a standard 5 point Likert scale. An additional question was also included to give patients the opportunity to provide a score to overall performance
The purpose of the questionnaire was also to look for deficits between patient types, including age, sex, ethnic groups, tumour diagnosis and whether in a clinical trial. These questions were therefore included. A brief idea of the level of information required was also included based on our previous adaptation of an original information needs questionnaire developed for a West of Scotland survey.
Conclusion This study set out to design a robust auditing tool, which addresses the specific information concerns of patients, rather than those pre-conceived by health professionals. The emphasis has been placed on final satisfaction rather than what facilities are in place, the two of which do not necessary correlate. The art of information provision requires the optimisation of readily available quality materials at the appropriate time in the patient journey sensitive to their needs, abilities and culture.
Despite the caveats and assumption in the design of this questionnaire, its simple one page format makes it a practical robust tool for auditing patient oriented information concerns within busy oncology departments. Its simplicity also allows easy evaluation, as a glance at the tabulated results (table.4) demonstrates deficit within information subgroups and simple analysis highlighted inconsistencies within patient subgroups. A summary of it potential uses are displayed in table 5. It can be used as a longitudinal study to evaluate the introduction of new information strategy such as ethnic language videos, or compare separate hospitals. For these reasons the questionnaire has been officially taken up by the West Anglian Cancer Network and an audit across the region is planned annually.
Acknowledgements We wish to thank: The new opportunities fund for their financial support for translating the questionnaire; Cancernet.co.uk for web hosting the questionnaires free of charge; The patients and staff for their time and effort within the Information for Patients Research Group.
Helpful resources and links

Cancernet-UK: What is cancer; About specific cancers; Breast | Prostate | Bowel. About cancer treatments; Chemotherapy | Radiotherapy | Hormones | Biological agents | Complementary. Lifestyle advice; Exercise | Diet | Smoking | Sunbathing | Alcohol. Cope with symptoms; Traveling | Insurance | Tests for cancer | Clinical trials. ...site map


Micro-nutrient testing Empower yourself to make dietary choices specific to your personal make up. This Cancer Risk Nutritional Profile, analyses your blood profile and recommends specific dietary and supplement advice to ensure you have the best possible nutritional status to fight cancer an aid recovery from treatments....read more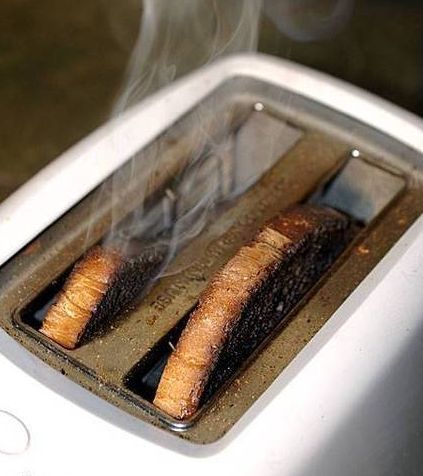 Download a free chapter describing how to avoid cancer forming chemicals (Carcinogens) in our diet and environments from the new edition of the best selling evidence based book "Lifestyle after Cancer - the facts"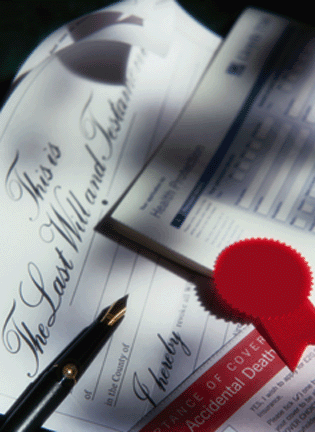 Make a will (or living will

)

Cancernet has teamed up with a leading UK lawyer to drive down the cost of making a

solicitor checked will. This reliable, easy to use, online resource ensures your assets (money, property, jewellery, etc) go to the person you want and not those you least want such as the taxman. Cancernet-glossLegal wills start from £39....read more

Protect your lips during chemotherapy There is evidence that natural oil based creams are better than petroleum based creams. natureMedical lip balm has been specifically design to soothe and moisturise the lips during and after chemotherapy or after sun exposure. It only contains only natural waxes and essential oils selected for their anti-inflammatory and DNA stabilizing properties...read more/order
Protect your nails during chemotherapy. Nails can become painful and disfigured during and after chemotherapy. We describe the latest nail care guidelines and number of useful tips to keep them healthy, including cooling and moisturizing ...read more
Poems and cancer Cancer is emotional and stressful time not only for the patients but friends and relatives. This emotional can inspire reflection, sentiment and creative writing and poetry. Hundreds of poems have been kindly submitted by users of cancernet. Caution: take a tissue some of these are real emotional bombshells!.. Read poems or...submit your own poem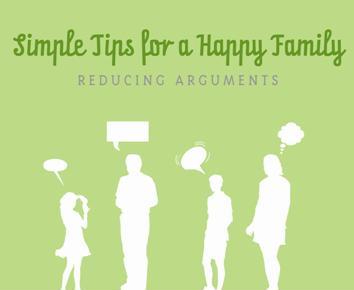 Look after your family after cancer - A diagnosis of cancer can cause a strain on family harmony. With emotions running high its not a good time to be

upset further by destructive arguments. This practical little book has identified the situations where arguments are most likely to happen and provides simple tips to navigate around them...

download £1.99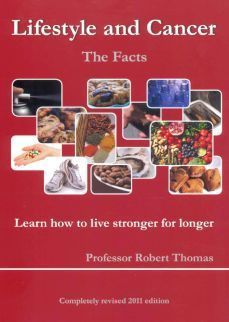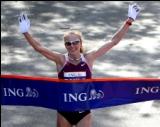 Lifestyle and cancer - the facts. This 2011, edition with a foreword from Paula Radcliffe has been extensively re-written with evidence from the latest research from around the world which demonstrates how diet, exercise and lifestyle changes can; help avoid cancer (read chapter 9 free), cope with treatments side effects; slow the rate of progression of cancer and help prevent relapse. This comprehensive essential lifestyle guidebook can be ordered online (£8.95), or downloaded via kindle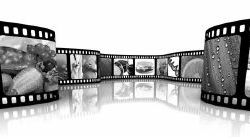 Prepared for cancer treatments. Patients and professionals, teamed up with Sue Lawley to produce this 21 minute film which explains chemotherapy & radiotherapy while you watch patients, describing their experiences, side effects and methods to alleviate them. Awarded the NHS communication prize ... read more / order individually or in bulk for your oncology department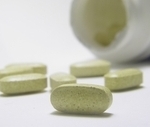 Keep-healthy.com Practical evidence based advice on healthy living including ways to naturally reduce cholesterol, reduce blood pressure, keep healthy eyesight, hearing, maintain a healthy weight and level of fitness. Includes advice on supplements and other useful products...link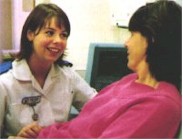 Support groups and self help organisations throughout the UK and internationally. Links to Asian support organisations; Read patient stories, poems and links to the Cancer active website addressing a wide range of complementary issues related to cancer and their a quarterly magazine (ICON).. submit a link to your group
Site map | About us | Glossary | Contact us | Disclaimer | Our sponsors | Advertise on Cancernet
---
Further general information Your doctors and specialist nurses are in an ideal position to give you relevant information on your disease and treatment as they know your individual circumstances. Cancerbackup has a help line (0808 800 1234) and a prize winning video available in English, Italian, Urdu, Bengali, Gujarati & Hindi explaining Radiotherapy & Chemotherapy. Cancernet.co.uk has over 500 pages describing cancer, its management, practical tips and tool which patients, their carers and their doctors have found helpful during the cancer journey.
---
---
Home | Cancer management | Cancer treatments - Chemotherapy ¦ Radiotherapy ¦ Hormones ¦ Biologicals | Complementary | Lifestyle - Exercise ¦ Diet ¦ Smoking ¦ Sun | Tests for cancer | Books | Videos | Travel | Insurance | Symptoms | Side effects | Clinical trials | Glossary | Support groups & links | About cancer | About us | Disclaimer

---