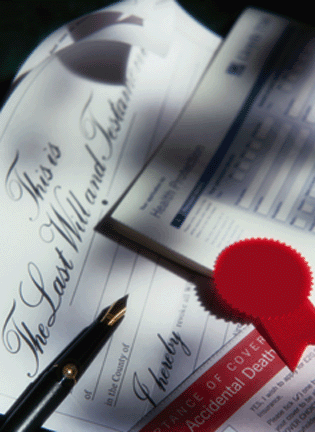 It is a very good idea to make a will, even if you have perfect health. Certainly after a diagnosis of cancer, individuals want to get their "house in order" even if they have a good prognosis (good chance of cure).
By making a will you can decide what happens to your property and possessions in the event of your death (for what ever reason). This will make it easier for your family and ensure you have the main say in their future
Although you do not have to make one by law, it is the best way to make sure your estate is passed on to family and friends exactly as you wish. If you die without a will, your assets may be distributed according to the law rather than your wishes. A will sets out who is to benefit from your property and possessions (your estate) after your death. There are many good reasons to make a will:
you can decide how your assets are shared - if you don't have a will, the law says who gets what
if you're an unmarried couple (either sex relationship), you can make sure your partner is provided for
if you're divorced, you can decide whether to leave anything to your former partner
you can make sure you don't pay more Inheritance Tax than necessary
Preparing your will
Although it is possible to write a will by yourself, it is advisable to use a solicitor as there are various legal formalities you need to follow to make sure that your will is valid. You may also need legal advice for more complicated matters. A solicitor can also advise you about how Inheritance Tax affects you.
A solicitor may be able to visit you in your own home, care home or hospital.
The cost of writing up a will can vary between solicitors and will depend on how complicated your affairs may be and the experience of the solicitor. By far the most cost effective way to make a will is via reputable online solicitor such as Glosslegal
As well as solicitors, voluntary organisations such as Citizens Advice Bureau and Age Concern can also help with your will.
What should be included in your will?
Before you write your will or consult a solicitor, it's a good idea to think about what you want included in your will. You should consider:
how much money and what property and possessions you have
who you want to benefit from your will
who should look after any children under 18 years of age
who is going to sort out your estate and carry out your wishes after your death - that is your executor
An executor is the person responsible with passing on your estate. You can appoint an executor by naming them in your will. The courts can also appoint other people to be responsible for doing this job.
Where to keep your will safe
Once you've made your will, it is important to keep it in a safe place and tell your executor, close friend or relative where it is. If a solicitor makes your will, they will normally keep the original and send you a copy. You can ask for the original if you wish to hold it.
Keeping your will up-to-date
You should review your will every five years and after any major change in your life - such as getting separated, married or divorced, having a child or moving house. Any change must be by 'codicil' (an addition, amendment or supplement to a will) or by making a new will.
Making a will in Scotland
Scottish law on inheritance differs from English law. If you live in Scotland and want to make a will, you can contact a solicitor or voluntary organisations such as Age Concern Scotland or Citizens Advice Bureau for advice.
The Scottish Executive's 'Rights of succession' guide explains what happens if someone dies in Scotland without make a will.
---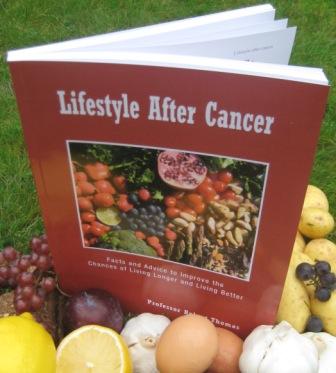 Further information The book Lifestyle After Cancer summarises the lifestyle evidence from around the world and provides practical advice for all stages in the cancer journey. A detailed film available in English, Italian, Urdu, Bengali, Gujarati & Hindi explains Radiotherapy & Chemotherapy. Cancernet.co.uk is a comprehensive cancer information resource written by an experienced team of doctors, health professionals and patients. It contains links and information on: Specific cancers: Breast | Prostate | Bowel. Cancer treatments: Chemotherapy | Radiotherapy | Hormones | Biological agents | Complementary therapies . Lifestyle and cancer: Exercise | Diet | Smoking | Sunbathing | Alcohol. Tips to help with symptoms and side effects. Financial issues: Traveling | Travel insurance| Links to support groups | Books | Tests for cancer | Clinical trials | What is cancer | How to avoid cancer | Glossary | About us | Disclaimer.