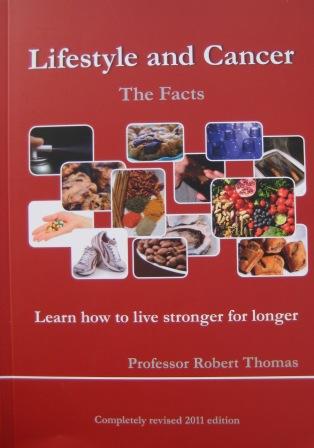 Cancer of the thyroid affects about xxx people in the USA and xxx in the UK each year. The cancers usually starts in the gland of the thyroid called papillary carcinoma. Other cancers include medullary cell carcinoma, lymphomas and the aggressive anaplastic carcinoma.
Causes of thyroid cancer. Mostly we do not know why cancers start but there are increased risks if there is a strong family history or prior exposure to radioactive chemicals.
The treatment of cancer of the thyroid is primarily surgery (thyroidecctomy) followed by radioactive iodine treatment. Other treatments include radiotherapy and chemotherapy.
Learn more about the management of Thyroid cancer:
Other useful links and further resources:

What is cancer; About specific cancers; Breast | Prostate | Bowel. Cancer treatments; Chemotherapy | Radiotherapy | Hormones | Biological agents | Complementary. Lifestyle advice; Exercise | Diet | Smoking | Sunbathing | Alcohol. Cope with symptoms; Traveling | Insurance | Making a will | Support groups | Tests for cancer | Clinical trials. ...site map

An excess or a deficiency of vitamins and trace mineral can lead to an increased risk of cancer, other illnesses and troublesome symptoms. A reliable way to ensure you have the correct amounts is to measure them. You will then be a to make able to make informed dietary decisions including and whether to take specific supplements in order to restore your nutritional balance. ...read more / order online

The first broad spectrum anti oxidant rich super food designed by a leading oncologist. POmi-T aims to boost your daily antioxidant levels using only carefully selected natural wholes foods which have been dried and concentrated for convenience ...read more / order.

An inspiring new lifestyle advice book, based only on the facts, empowers readers with the knowledge to help their chances of living longer and stronger ..read more / order Después de una diagnosis del cáncer, es; "Qué puede nosotros hacer para ayudarse?" La respuesta, que este libro trata, está "mucho". order online
This little book identifies

the situations where arguments

breakout

and

gives

simple tips to navigate around them

. Ideal reading for families after

cancer

..

order online

This 21 minute DVD explains chemotherapy & radiotherapy. The only preparatory film which was evaluated in a randomised study and shown to reduce anxiety and improve well-being during treatments. Available in English, Italian, Urdu, Bengali, Gujarati & Hindi ... read more / order online
Cracked and sore lips are common during chemotherapy and afterwards. There is evidence that natural oil based creams are better than petroleum based creams. Nature-medical lip balm contains only natural waxes and essential oils selected for their anti-inflammatory and DNA stabilizing properties.. read more..order

Glossary | About us | Disclaimer | Contact us | How to advertise on this site