Faslodex is indicated for the treatment of postmenopausal women of any age with locally advanced or metastatic breast cancer who have been previously treated with endocrine therapy. It is currently licensed for post menopausal women whether their postmenopausal status occurred naturally or was artificially induced. Faslodex is a competitive oestrogen receptor antagonist, in other words it blocks the effect of oestrogen on cancer cell and hopefully stops them growth and spreading.
It is made in the UK by Astrazeneca and used throughout the world, given as a intramuscular injection once a month.

How is faslodex given?
The recommended dose is 500 mg to be administered as a slow intramuscularly once a 1 month as two single 5 mL injections one in each buttock.

Precautions:
Fulvestrant is metabolised primarily in the liver. Caution should be used with Faslodex in patients with creatinine clearance less than 30 mL/min. Caution should be used before treating patients with bleeding diatheses or thrombocytopenia or patients on anticoagulants due to the route of administration. Asthenia has been reported with Faslodex and caution should be observed by those patients who experience this symptom when driving or using machines.
Patients with renal insufficiency: No dose adjustments are necessary for patients with a creatinine clearance greater than 30 mL /min.

Patients with hepatic insufficiency: No dose adjustments are necessary for patients with Child-Pugh category A and B hepatic impairment.

Contraindications: In patients with a known hypersensitivity to the drug substance or to any of the excipients

Interactions: There are no known drug-drug interactions. Fulvestrant does not significantly inhibit any of the major cytochrome P450 (CYP) isoenzymes in vitro, and results from a clinical pharmacokinetic trial involving co-administration of fulvestrant with midazolam also suggest that therapeutic doses of fulvestrant will have no inhibitory effects on CYP3A4. Dosage adjustment is not necessary in patients co-prescribed CYP3A4 inhibitors or inducers.

Pregnancy and lactation: Animal studies have shown reproductive toxicity and distribution of fulvestrant to maternal milk. The potential risk for humans is unknown. Therefore use of Faslodex should be avoided in pregnant or lactating women.

Side effects:
Very Common: injection site reactions,
Common: hot flushes, headache, asthenia, gastrointestinal disturbances including nausea, vomiting and diarrhoea, anorexia, elevated liver enzymes, rash, urinary tract infections.
Uncommon: hypersensitivity reactions including angioedema and urticaria.


FASLODEX™ is a trademark of the AstraZeneca group. SafetyGlide™ is a trademark of Becton Dickinson and Company
MORE INFORMATION
About Breast cancer - click
About Faslodex - click
About Astrazeneca, Alderley Park, Macclesfield, Cheshire SK10 4TG - click
Helpful resources and links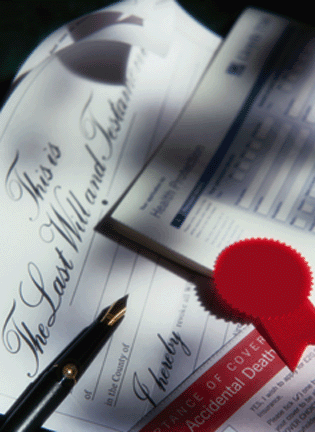 Make a will (or living will

)

Cancernet has teamed up with a leading UK lawyer to drive down the cost of making a

solicitor checked will. This reliable, easy to use, online resource ensures your assets (money, property, jewellery, etc) go to the person you want and not those you least want such as the taxman. Cancernet-glossLegal wills start from £39... read more

Protect your lips during chemotherapy There is evidence that natural oil based creams are better than petroleum based creams. natureMedical lip balm has been specifically design to soothe and moisturise the lips during and after chemotherapy or after sun exposure. It only contains only natural waxes and essential oils selected for their anti-inflammatory and DNA stabilizing properties... read more/order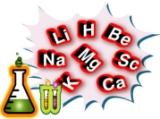 Micronutrient testing Empower yourself to make dietary choices specific to your personal make up. This Cancer Risk Nutritional Profile, designed by our leading oncologist, analyses your blood profile and recommends specific dietary and supplement advice to ensure you have the best possible nutritional status to fight cancer an aid recovery from treatments.... read more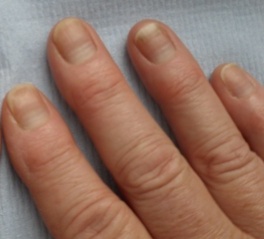 Protect your nails during chemotherapy. Nails can become painful and disfigured during and after chemotherapy. We describe a number of useful tips to keep them healthy, including cooling and moisturizing .. read more

Poems and cancer Cancer is emotional and stressful time not only for the patients but friends and relatives. This emotional can inspire reflection, sentiment and creative writing and poetry. Hundreds of poems have been kindly submitted by users of cancernet. Caution: take a tissue some of these are real emotional bombshells! Read poems or submit your own poem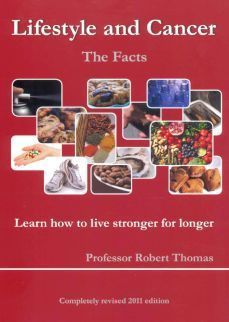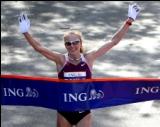 Lifestyle and cancer - the facts. This 2011, edition with a foreword from Paula Radcliffe has been extensively re-written with evidence from the latest research from around the world which demonstrates how diet, exercise and lifestyle changes can; help avoid cancer, cope with treatments side effects; slow the rate of progression of cancer and help prevent relapse. This comprehensive essential lifestyle guidebook can be ordered online (£8.95), or downloaded via kindle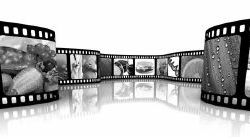 Prepared for cancer treatments. Patients and professionals, teamed up with Sue Lawley to produce this 21 minute film which explains chemotherapy & radiotherapy while you watch patients, describing their experiences, side effects and methods to alleviate them. Awarded the NHS communication prize ... read more / order individually or for your oncology department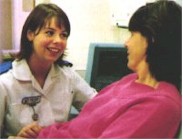 Support groups and self help organisations throughout the UK and internationally. Links to Asian support organisations; Read patient stories and links to the Cancer active website addressing a wide range of complementary issues related to cancer and their a quarterly magazine (ICON).. submit a link to your group