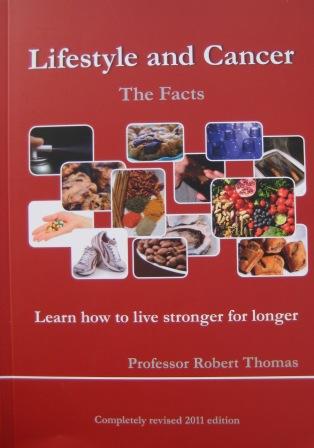 Read free chapter or Paula Radcliffe's preface
Ongoing research
Keep up to date on the world's largest double blind RCT of a broad spectrum multi functional superfood pill rich in anti oxidants and anti cancer polyphenols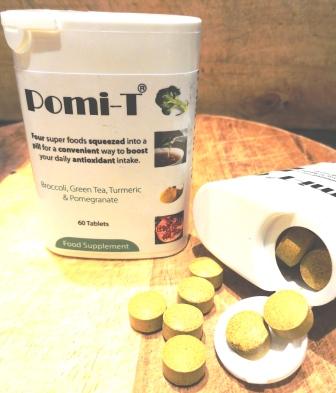 Your doctor has recommended a treatment called Aredia which is used to protect the bones and blood stream from the effects of cancer.

How do cancer cells effect the bones? It is possible in some patients for cancer cells to spread from its original site, for example the breast, to the bones. They then grow into small tumours which release chemicals which upset the normal balance between bone formation (osteoblast cells) and bone reabsorption (osteoclast cells).

These chemicals stimulate osteoclasts to excessively reabsorb bone, release of calcium into the blood stream, reduced bone density, leading to holes in the bones and weakness. Weak bones lead to bone pain and fracture. A high calcium (Hypercalcaemia) can cause a number of troublesome symptoms including; Dry mouth, thirst & dehydration due to passing of excessive urine, constipation, nausea & vomiting, severe tiredness, muscle weakness, low mood leading to depression.

How does Aredia work? Aredia contains disodium pamidronate a member of a group of drugs called bisphosphonates. Aredia blocks the function of the cells which reabsorb bone (osteoclasts) but does not effect the cells which strengthen bone (osteoblasts). Clinical trials have shown that inhibiting bone reabsorption corrects and prevents the release of too much calcium into the blood stream, reduces bone pain, reduces the occurrence of fractures and maintains or improves general well being.

Who takes Aredia? Mainly patients who have a cancer which has spread to the bones. Most often these are with breast cancer but it is sometimes recommended for patients with other types of cancer including prostate, lung and myeloma. It is most often given to patients where the cancer in the bone has caused pain or signs of weakness. It is particularly recommended if the level of calcium in the blood stream is raised.

New studies are underway and some have already suggested that disodium pamidronate may also be of use in women who are risk of developing disease in the bone but do not have any evidence of it on any scans at the present time (see having a bone scan). Some of these studies with other bisphosphonates (Bonefos & Loron) have suggested that they have prevented the spread of cancer to the bones.

How should Aredia be given? For bone disease with a normal blood calcium -mixed with saline (sterile water with salt) and infused over 1-2 hours usually as an outpatient. It is then repeated every 3-4 weeks. For bone disease with a raised calcium - Treatment may be initially given as an inpatient preceded by steroids and fluids for a number of days before hand. Thereafter, in many cases the infusion is repeated as an outpatient every 3-4 weeks. Alternatively, patients can be maintained on oral medication.

Side effects
Aredia is generally well tolerated but occasional side effects can occur. These are mentioned below but it is rarely possible to develop side effects not mentioned here. If in doubt ask!
Mild flu like symptom, aching muscles and joints, headache, malaise, rigors & nausea.

Mild itching and occasional skin rash.

Occasional mild ankle swelling
These symptoms are caused by a mild allergic reaction. They can usually be corrected next time by a small dose of intravenous steroids (e.g. Dexamethasone 4mg iv) given with the pamidronate.
Patients who have moderate to severe renal failure should only take Aredia only under strict supervision.
Helpful resources and links

Cancernet-UK: What is cancer; About specific cancers; Breast | Prostate | Bowel. About cancer treatments; Chemotherapy | Radiotherapy | Hormones | Biological agents | Complementary. Lifestyle advice; Exercise | Diet | Smoking | Sunbathing | Alcohol. Cope with symptoms; Traveling | Insurance | Tests for cancer | Clinical trials. ...site map


Micro-nutrient testing Empower yourself to make dietary choices specific to your personal make up. This Cancer Risk Nutritional Profile, analyses your blood profile and recommends specific dietary and supplement advice to ensure you have the best possible nutritional status to fight cancer an aid recovery from treatments....read more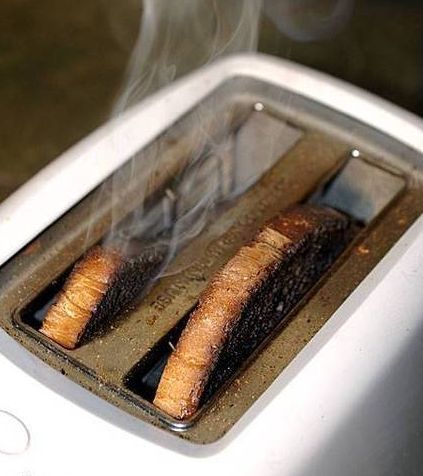 Download a free chapter describing how to avoid cancer forming chemicals (Carcinogens) in our diet and environments from the new edition of the best selling evidence based book "Lifestyle after Cancer - the facts"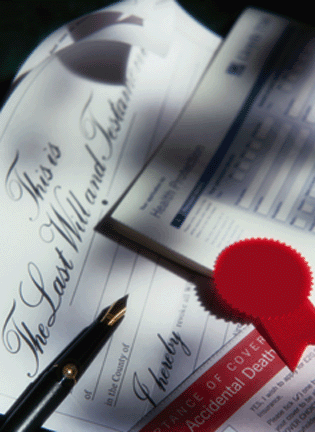 Make a will (or living will

)

Cancernet has teamed up with a leading UK lawyer to drive down the cost of making a

solicitor checked will. This reliable, easy to use, online resource ensures your assets (money, property, jewellery, etc) go to the person you want and not those you least want such as the taxman. Cancernet-glossLegal wills start from £39....read more

Protect your lips during chemotherapy There is evidence that natural oil based creams are better than petroleum based creams. natureMedical lip balm has been specifically design to soothe and moisturise the lips during and after chemotherapy or after sun exposure. It only contains only natural waxes and essential oils selected for their anti-inflammatory and DNA stabilizing properties...read more/order
Protect your nails during chemotherapy. Nails can become painful and disfigured during and after chemotherapy. We describe the latest nail care guidelines and number of useful tips to keep them healthy, including cooling and moisturizing ...read more
Poems and cancer Cancer is emotional and stressful time not only for the patients but friends and relatives. This emotional can inspire reflection, sentiment and creative writing and poetry. Hundreds of poems have been kindly submitted by users of cancernet. Caution: take a tissue some of these are real emotional bombshells!.. Read poems or...submit your own poem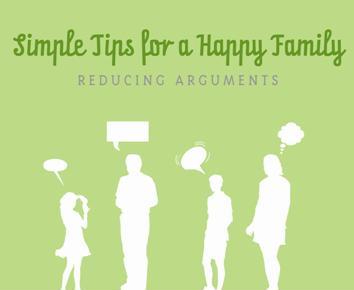 Look after your family after cancer - A diagnosis of cancer can cause a strain on family harmony. With emotions running high its not a good time to be

upset further by destructive arguments. This practical little book has identified the situations where arguments are most likely to happen and provides simple tips to navigate around them...

download £1.99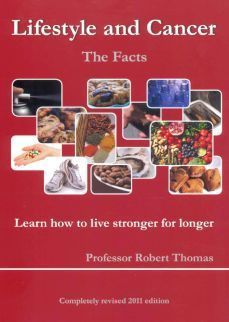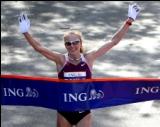 Lifestyle and cancer - the facts. This 2011, edition with a foreword from Paula Radcliffe has been extensively re-written with evidence from the latest research from around the world which demonstrates how diet, exercise and lifestyle changes can; help avoid cancer (read chapter 9 free), cope with treatments side effects; slow the rate of progression of cancer and help prevent relapse. This comprehensive essential lifestyle guidebook can be ordered online (£8.95), or downloaded via kindle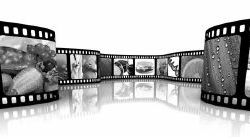 Prepared for cancer treatments. Patients and professionals, teamed up with Sue Lawley to produce this 21 minute film which explains chemotherapy & radiotherapy while you watch patients, describing their experiences, side effects and methods to alleviate them. Awarded the NHS communication prize ... read more / order individually or in bulk for your oncology department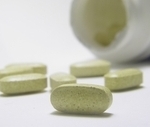 Keep-healthy.com Practical evidence based advice on healthy living including ways to naturally reduce cholesterol, reduce blood pressure, keep healthy eyesight, hearing, maintain a healthy weight and level of fitness. Includes advice on supplements and other useful products...link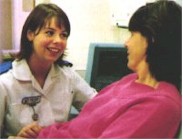 Support groups and self help organisations throughout the UK and internationally. Links to Asian support organisations; Read patient stories, poems and links to the Cancer active website addressing a wide range of complementary issues related to cancer and their a quarterly magazine (ICON).. submit a link to your group
Site map | About us | Glossary | Contact us | Disclaimer | Our sponsors | Advertise on Cancernet