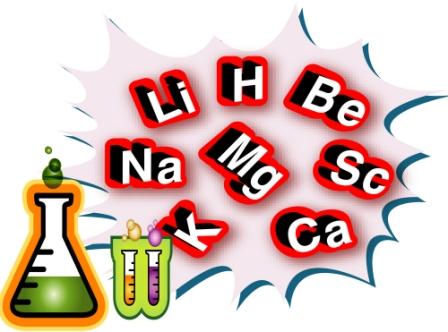 The Cancer Risk Nutritional Profile
This blood test and advisory service and was designed by the cancernet team in partnership with the UK's leading Nutritional laboratory. It measures the body's most important essential micronutrients using the latest laboratory techniques.
The rationale for the test originated from the strong evidence that a deficiency or an excess of micronutrients such as vitamins, antioxidant enzymes, essential minerals and fatty acids can lead to an imbalance in the immunity and an increase risk of cancer and other chronic illnesses. A knowledge of your body's nutrient levels together with the specific advise, provided in the report, will empower you to modify your diet, or take specific supplements, to restore nutritional harmony.....Read more

NatureMedical holistic lip balm
What is natureMedical skin balm? A unique combination of natural waxes selected to moisturise, soothe and protect the lips especially during the strain of chemotherapy. The added essential herbal oils have been carefully selected for their ant-inflammatory and anti-microbial properties. The ingredients are completely natural and organic.
Indications: Treating and preventing chapped lips. Also can be used for softening and moisturizing the nail beds. Soothing stubborn patches of very dry flaky skin. Can be used during chemotherapy or after exposure to wind and sun such as skiing or sailing.
Development and design: This completely natural oil has been designed and manufactured in the UK by a team of Oncologist, patients, UK natural cosmetics chemist and traditional therapists to find the perfect combination of natural waxes and oils to have the maximum softening and moisturizing anti-inflammatory and DNA stabilizing benefits.
Instead of petrol and other hydrocarbons, as used by the vast majority of commercial hand creams, the waxes and oil base are made entirely from organic natural oils derived from plants. Furthermore, only the absolute top quality ingredients have been used. For example, instead of simple olive oil it uses organic, extra virgin, cold pressed olive oil. Instead of regular shea butter is uses the vastly more expensive unrefined raw, organic variety.
The type and concentration of rare essential oils have been carefully selected for their anti-inflammatory (natural salicylate) as well anti-microbial properties which preserve the oil and help prevent secondary infection on the lips. Other oils attempting this effect tend to use tea tree oil but this tends to be irritating to the skin and can cause further drying. Instead natureMedical uses Leleschwa oil which is less drying yet a much stronger antiseptic.
It was tested only on healthy volunteers and has passed all European Unit cosmetics standards and safety checks (see full product license). EU compliant 76/768/EEC.
As a result of these high quality ingredients there is a high manufacturing cost (that is why you will not see this on the shelves). However, by cutting out marketing and shop mark ups by ordering direct from the manufacturers online, the price to the consumer is kept as low as possible.
Buy natureMedical balm securely online via paypal using credit or debit card .
Supplied in 12ml stylish tubes. Delivered within 5 days in the UK (For wholesale or larger orders please contact us)
.

Buy natureMedical organic nail bed balm securely online via paypal using credit or debit card
Supplied in 12 ml balm tubes containing a unique combination of natural oils designed to moisturise, soothe and protect the nail beds, combined with rare essential herbal oils carefully selected for their anti-inflammatory and anti-microbial properties.

Delivered within 5 days (Larger orders or trade enquiries please contact us

(If there are any issues with your order please email health-education@clara.co.uk

Lifestyle after Cancer - The facts
(ISBN: 978-0-9558212-1-9)

NEW 2011 completely revised edition

One of the most common and important questions asked by patients following a diagnosis of cancer, is; "What can we do to help yourselves?" The answer, which this book addresses, is "a great deal". High quality research from around the world has demonstrated that diet, exercise and other lifestyle changes following a diagnosis of cancer can; help you cope with treatments side effects; reduce the risks of complications of cancer treatments; slow the rate of progression of cancer and help prevent your cancer relapsing.
This book contains practical guidance written in a concise, friendly design. It consists of clear one line bullet points based only the proven facts summarising "What to do" and "What not to do". It is a fundamental complement to the information provided by your cancer teams and a reliable manual to help you through the ups and downs of your cancer pathway. The author Professor Robert Thomas is one of the UK's leading experts in lifestyle, information and quality of life research, voted both Doctor of the Year and Oncologist of the Year ..read more

How to securely order your copy (ISBN: 978-0-9558212-1-9):

Option-1. Full colour illustrated 290 page book; pay by credit card or paypal - Sent to any UK address (£8.95 + £1.60 pp) (The book will be posted within 2 days of order. If there is any delay or you are not satisfied with your order please contact us

Option-2. Electronic (pdf) download (£5.50 +0.40p) A pdf file will be sent via email within 3 days of payment (suitable for reading on computers or ipads )

| | |
| --- | --- |
| Option-3. Amazon kindle - click here | Option - 4. Black and white version for orders outside the UK |

.
Simple tips for a happy family
(ISBN 978-0-9558212-0-2)
With emotions running high any illness, including cancer, is not a good time to be upset further by destructive arguments. This practical little book has identified the situations where arguments are most likely to happen. It contains simple tips that are easy to read, understand and will help children and adults to navigate around these argument trigger zones. The book was researched and written by an editorial team included adults and children from traditional, single parent and divorced families from a wide range of cultural backgrounds making it relevant to all types of families. Available as an electronic pdf download £1.99 (+ 0.40p)

Also available as a hard copy from Lulu although prices vary

.
Chemotherapy and Radiotherapy

Patients who had completed a course of treatment have teamed up with the medical profession and TV personalities to produce this 21 minute DVD program. Sue Lawley introduces the film and Anton Rodgers explains the details of chemotherapy and radiotherapy while watching patients actually going through the various stages of treatment. The sections on radiotherapy or chemotherapy both are clearly demarcated within which patients describe their own experiences, side effects and methods to alleviate them. This is the only cancer information film which has been scientifically evaluated and is now widely used in the UK, Australia and Italy.