Diabetes & Poor Appetite

Many people with illness find there are times when they cannot eat as much as usual and they may lose weight. There are lots of reasons why this happens, e.g. loss of appetite, feeling full quickly, effects of treatments, worry or any combination of these.
Eating well helps you to avoid losing weight, and helps your body re-build damaged tissues, fight infection, cope with the side effects of treatment and most importantly enable you to control your diabetes.
If you are not eating as well as you would normally, the following tips may help you to eat more.
Try to eat small, frequent meals and snacks e.g. every two hours. Here are some snack ideas:
Scones, fruit loaf, current bread, crumpets, tea cakes, muffins, pitta bread with butter

Plain biscuits e.g. Rich Tea, Morning Coffee, Hob Nobs, Digestive, Fig Rolls, Gingernuts or a cereal bar

Crackers with butter and cheese

Toast, melba toast or bread sticks with butter

Savoury biscuits e.g. Mini Cheddar's, crisps, peanuts, Twiglets or popcorn

Sugar free jelly with evaporated milk, cream or sugar free angel delight made with whole milk or yoghurt

Milky drinks or packet soups between meals

Cereal e.g. Weetabix with whole milk

A sandwich with a protein filling e.g. cheese, eggs, fish or meat.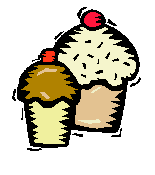 Try not to get out of the habit of eating. Regular meals will actually help to stimulate your appetite.
Don't worry if it isn't 'normal' foods at 'normal' times - if you fancy cereal

at midnight, enjoy it!
Be positive about what you eat - every extra mouthful helps.
Try to relax and enjoy what you eat.

Eat slowly and chew

your food well, trying to rest before and afterwards.
A short walk before a meal or some fresh air may help give you an appetite.
Experiment with different foods.

You may find that you like things you don't usually eat.
Accept offers from friends and relatives to help with cooking and shopping.
Convenience foods are a useful standby and can be just as nourishing.
If you have a freezer, try to prepare food in advance when you feel like cooking and store it for when you are not feeling so well.
Avoid filling yourself up with large servings of vegetables, salads, water and fizzy drinks.

They provide bulk but little nourishment.
Tempt your appetite be making food look attractive - use small portions on a small plate, and try adding garnishes such as lemon or parsley.
Other ideas:

You can 'fortify' your milk and increase its calories by adding dried milk powder:-

Add 2 oz (4 tablespoons) of milk powder such as Marvel or '5 Pints' to 1 pint of whole milk. This can be used in the usual way in drinks, on cereals, in sauces and puddings.

You can grate cheese and add to soup, mashed potato, savoury sauces and vegetables.

Evaporated milk can be added to soups, tinned fruit, instant pudding, diet yoghurts, porridge.

Remember - try to have as wide a variety of foods as possible but if your appetite is very poor you can try enriched drinks such as Build Up or Complan. These can be a useful supplement if you are not managing well at your meal times.

Even if you are unwell or feeling run down, you must try to eat and drink regularly. If you continue to be concerned about your diet and weight loss despite following this advice, contact your dietitian who will be able to advise you further.